Shopping Cart
Your Cart is Empty
There was an error with PayPal
Click here to try again
Thank you for your business!
You should be receiving an order confirmation from Paypal shortly.
Exit Shopping Cart
| | |
| --- | --- |
| Posted on July 19, 2016 at 12:52 PM | |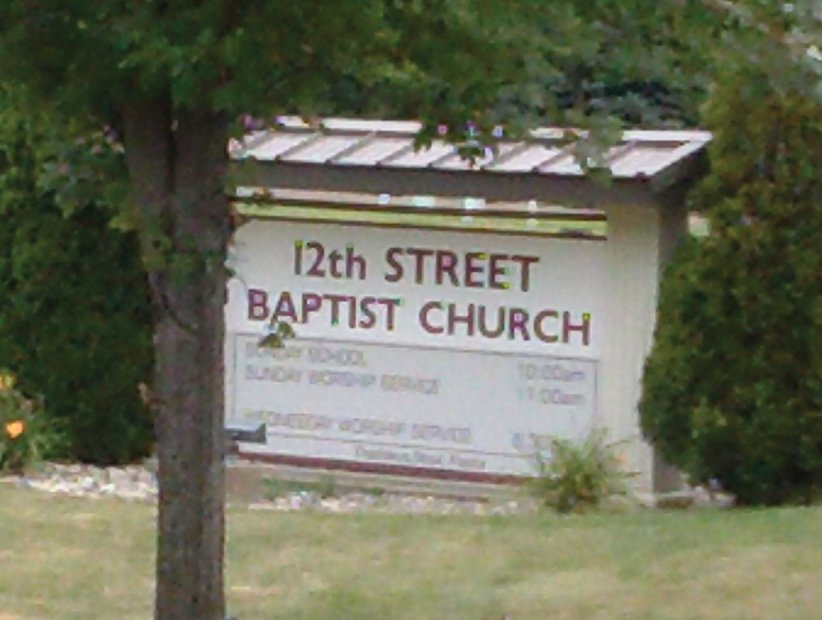 This past Sunday, July 17th, we Ambassadors of Kingdom United Ministries Network  conducted our first Flash Fellowship excursion. During this phase of expansion we are simultaneously carrying out reconnaissance while joining  in the worship service of our Lord and Savior Jesus Christ.  We visited
12th Street Baptist Church
where Thad Stout is Pastor.
We made sure to arrive earlier than the scheduled service start time, which we obtained from their website. First impression, as we sat in the parking lot, was that there was a greeter  at the door who was dressed very casually. We then observed other parrishoners arriving and they were also casually dressed. As I was wearing a suit, I took into account what the other Ambassadors suggested which was to shed the jacket. This coincides with our intention to blend and adapt and not draw any more unnecessary attention to ourselves other than that of being first-time visitors. After all, as Ambassadors , we mean to be the best representatives that we can be of our Lord and savior Jesus Christ.
Upon entering the vestibule/lobby we observed that, of the members that we saw, it was about 95% white, at the moment, all of the participating KUMN Ambassadors were black. To act as if this is an insignificant factor would be  doing an injustice to the descriptive of our mission. As many have observed, one of the most segregated times of the week in America is Sunday morning. This dilemma could very well be a significant factor to resolving the very glaring problem of race relations in not only the church, but our society as a whole. After all, one of the highest priorities for those addressing the ills of society is trying to understand why these violent and deadly flare-ups are occurring, where understanding is the keyword.
Overall, we were given a very warm and genuine reception by everyone we encountered. Pastor Stout met us as we entered the sanctuary with a very warm and personable way. It gave us all a sense of being at ease. He introduced himself to our junior Ambassadors who are teens, and noted how he would have introduced them to their youth Pastor but, as Vacation Bible School had just ended, he and the other youth were on a mission trip to Detroit to help participate in rehabilitating and revitalizing a Detroit neighborhood. This gave us the impression of the extent of outreach that was occurring there.
The service consisted of a participatory worship which was supported by audio-visual  technology which made it easy to follow along and participate. There was also a segment which included the children who'd participated in the VBS program which just ended with about 15 to 20 elementary age children participating accompanied by audio-visual effects.
The message preached was a part of a series on the Judges from the book of the same name. This week's focus was on Gideon found in the 6th and 7th chapters of the book of Judges . Points of significance gathered from the text were, concerning faith: have it, act on it, thrive in it, and remain true to it. Ultimately, in contrast to how when Gideon died, the children of Israel forgot GOD, then failed to serve HIM, established the lesson that we today must remember to pass on our faith to younger generations -- a very poignant message which addresses the problems we now face today in our society. 
All in all, from this Flash Fellowship excursion, we found this church to be  extremely welcoming and warm. Therefore, as this will be the aim of each venture, if you like a warm, casual, family-oriented, Christ -centered environment  to worship you will really like 12th Street Baptist Church.          
Categories: Blogs, Flash Fellowship
/