Shopping Cart
Your Cart is Empty
There was an error with PayPal
Click here to try again
Thank you for your business!
You should be receiving an order confirmation from Paypal shortly.
Exit Shopping Cart
| | |
| --- | --- |
| Posted on April 1, 2015 at 8:23 PM | |
2 Timothy 3 New King James Version (NKJV)Perilous Times and Perilous Men

3:1" But know this, that in the last days perilous times will come: 2 For men will be lovers of themselves, lovers of money, boasters, proud, blasphemers, disobedient to parents, unthankful, unholy, 3 unloving, unforgiving, slanderers, without self-control, brutal, despisers of good, 4 traitors, headstrong, haughty, lovers of pleasure rather than lovers of God, 5 having a form of godliness but denying its power. And from such people turn away! 6 For of this sort are those who creep into households and make captives of gullible women loaded down with sins, led away by various lusts, 7 always learning and never able to come to the knowledge of the truth."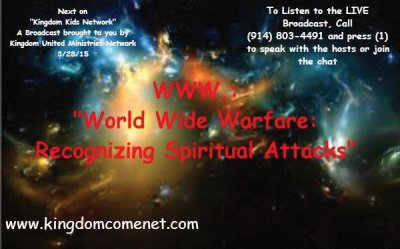 If ever there has been a time of war, it is NOW!  Not in physical manifestation only, but in specie "spiritual".  Since the
"Kingdom Kids Network"
broadcast on Saturday and the
"Dying to be Married"
on Sunday, the hordes of Hell have been marching and have enlisted the assistance of the unwittingly, the entangled and even those who have given way to their own carnality and fleshly desires.  The tides of life's boisterous  waves having beat against the apertures of men's hearts are wearing saints, disillusioning the simple and daunting the hope of our youth.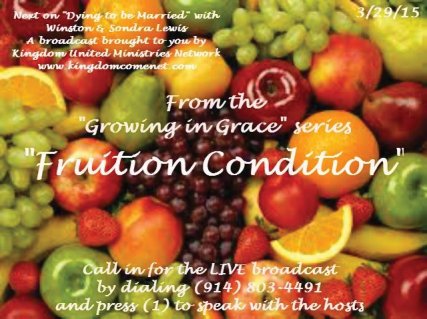 When facing the provocations that spew from lips of naysayers, backbiters, and haters, it is most important that we realize (though under attack) that this is not a flesh and blood warfare.  
Ephesians 6:12
Our enemy (the Devil) is out to utterly destroy our witness and halt our testimonies of the abundant grace and glorious workings of the power of God flowing in our lives, ultimately to steal the word sown in our hearts and he
uses
people.  
Our first response to offenses is usually to view the offender as the culprit and if we are not responding the power of the Holy Spirit, we can and sometimes will be led astray by our carnal man resulting in the ensnarement of the enemy to discredit our testimony and steal the word that has been given us.
Mark 4:16-17New King James Version (NKJV)
16:16 " These likewise are the ones sown on stony ground who, when they hear the word, immediately receive it with gladness; 17 and they have no root in themselves, and so endure only for a time. Afterward, when tribulation or persecution arises for the word's sake, immediately they stumble."

Oh, how to avoid the offenses of life?  The fight to overlook unwarranted criticisms of others, to bridle our tongues when we see the enemy is using someone to provoke us to anger, to die to our flesh and the lusts thereof that lead us headlong into ungodly relationships that disarm us, resulting in heartache, and devastation.  Yes, the Devil knows the
"enemy-in-me"
and has studied every move.  His imps and demonic troops have been given express orders to relentlessly
"steal, kill and destroy"
everyone on his radar.  He is the master deceiver and  his deceptions cannot be discerned by the carnal and un regenerative soul.
1 Peter 5:5-8New King James Version (NKJV)Submit to God, Resist the Devil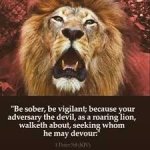 5:5  "Likewise you younger people, submit yourselves to your elders. Yes, all of you be submissive to one and be clothed with humility, for  
"God resists the proud,

But gives grace to the humble."
6 Therefore humble yourselves under the mighty hand of God, that He may exalt you in due time, 7 casting all your care upon Him, for He cares for you."
8 Be sober, be vigilant; because[b] your adversary the devil walks about like a roaring lion, seeking whom he may devour."
If we forget that God has a plan to bring  to fruition that which He planted in us for His glory, we will cower under pressure, draw back at the threat of confrontation and give in to the deceptions of man because we'd rather settle for what we do see rather than to wait and believe Him for what we don't (see spiritually).
Ecclesiastes 3:11 New King James Version (NKJV)
11 "He has made everything beautiful in its time. Also, He has put eternity in their hearts, except that no one can find out the work that God does from beginning to end."
Armor up Saints of God!  This is an ALL OUT WAR!  Now is not the time to give up.  It is never a time that good soldiers run away from their enemy.  Yours is relentless and he will not back down neither will he show you mercy. He wants to utterly annihilate you.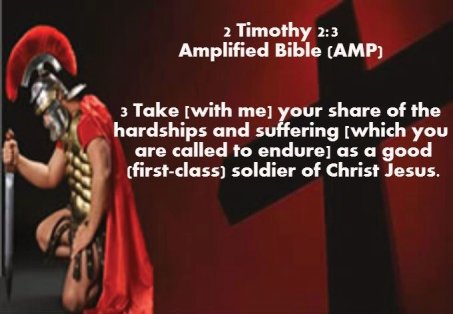 The motto of The Lords army is always to "Fight the Good Fight of Faith!" and to "Endure hardness as a good soldier"  
2 Timothy 2:3
 Be spiritually minded and lay aside every weight and sin that does so easily beset you or throw you off course.
 (Hebrews 12:1)
Lay hold of that which is before us, despising the weapons the enemy uses against us (Shame, guilt, false humility (which is a form of pride) and everything he's used against us in the past.   
Galatians 5:19-21 "The acts of the flesh are obvious: sexual immorality, impurity and debauchery; 20 idolatry and witchcraft; hatred, discord, jealousy, fits of rage, selfish ambition, dissensions, factions 21 and envy; drunkenness, orgies, and the like.  I warn you, as I did before, that those who live like this will not inherit the kingdom of God."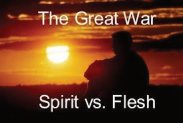 His grace will always be sufficient for any battle we face.  Continue to look to Jesus, the Author and the Finisher of our faith.  If we suffer with Him, our reign is sure!




It is a fight for "Fruit".  The fruit that the Word of God produces in our lives.  Therefore, we cannot be passive and be intimidated when evil tries to silence us, when the kingdoms of this world mandate that we worship at the feet of compromise and ungodliness.  We are living in a time where the tree will be known by its fruit as never before.  We are engaged in a "Fruit Fight"!




Matthew 12:33King James Version (KJV)




33 "Either make the tree good, and his fruit good; or else make the tree corrupt, and his fruit corrupt: for the tree is known by his fruit."










Categories: A Word A Day:Rx For Life, Dying to be Married - Broadcast, Encouragement, Kingdom Kids Network, Midweek Meditations

0

/