Shopping Cart
Your Cart is Empty
There was an error with PayPal
Click here to try again
Thank you for your business!
You should be receiving an order confirmation from Paypal shortly.
Exit Shopping Cart
| | |
| --- | --- |
| Posted on March 30, 2015 at 4:54 AM | |
Blessed Monday Morning to all with a big springtime embrace! With another full weekend engrafted into our memory banks, this is the grand opportunity to share the account of our weekly deposits from our fourth Saturday Monthly broadcast of Kingdom Kid's Network (KKN), our weekly flagship broadcast of Dying To Be Married (DTBM).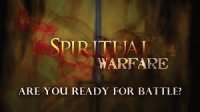 On Saturday, KKN featured Clinton and Imani tag-teaming on the subject "World Wide Warfare: Recognizing Spiritual Attacks". As much as these junior ambassadors brought their youthful springtime energy, they took on this heavy subject with the seriousness of senior ambassadors. Their pensive approach stemmed form their observations of global current events that have been in the news which included the intimidating spectre of ISIS in the Middle East, whose creeping shadow has been felt here in the U.S., to the horrific news of the suspicious circumstances surrounding the Germanwings plane crash, where over 150 souls were lost. Moreover, the sobering effect of these observations bore a familiar and sinister thread of darkness of situations that they'd found themselves dealing with in their own lives: spiritual warfare. These young minds  estutely observed that the same evil spirits which compels ISIS to bully it's way across the Middle Eastern region along with the alleged selfish-devil-may-care-suicidal spirit  which took the innocent lives of that fateful aircraft in the French Alps, bear the same ear marks of the bullying, self centeredness that they experience among their peers in school. Listen to the full broadcast on demand at 
KKN: WWW. : "World Wide War: Recognizing Spiritual Attacks"
.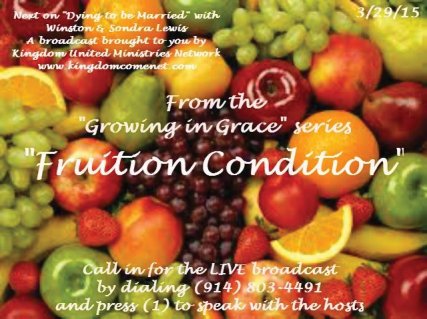 On Sunday evening, the DTBM flagship raised the sails and navigated through to the "Growing in Grace" series finale. This cyber service focused on the fruit that can occur in our relationships. With the manifold message that fruit purports, ranging from the culmination of seed to a goal successfully achieved, we observed the power of how our words, which were identified in previous episodes as seed, can come to fruition resulting in either ripeness or rotteness and ultimately, life or death (Proverbs 18:21). Furthermore, the great truth of humankinds original edict could not be ignored either. When GOD originally directed man to be fruitful and multiply in the first chapter of Genesis in the 22nd and the 28th verses, He mainly meant this pertaining to population. This passage indicates the priority GOD placed on man's offspring. Thereby, the ultimate fruition of our relationships in marriage, the children, had to also be addressed. Using Psalms 127:3 as a continued support of this truth, the connection of what we impart, better yet, implant in our children via the seeds of our mouth will result in adults who yield ripeness or rotteness. Proverbs 22:6 which states,  "Train up a child in the way he should go: and when he is old, he will not depart from it."  is an appropriate passage which rings true to this day. You can hear this cyber service on demand at  
DTBM: Growing in Grace series pt. 4 "Fruition Condition"
. 
As we share glimpse of how we were blessed by GOD's divine spiritual smorgasbord, we implore you to do the sam by sharing what's in your pew!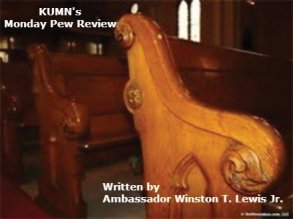 Categories: Monday Morning Pew
/