Shopping Cart
Your Cart is Empty
There was an error with PayPal
Click here to try again
Thank you for your business!
You should be receiving an order confirmation from Paypal shortly.
Exit Shopping Cart
| | |
| --- | --- |
| Posted on March 26, 2015 at 2:04 AM | |
3 "Behold, children are a heritage from the Lord, the fruit of the womb a reward.
4 As arrows are in the hand of a warrior, so are the children of one's youth.
5 Happy, blessed, and fortunate is the man whose quiver is filled with them! ..."
Oh, the joys of parenthood!  I'll never forget holding my oldest son and firstborn child while beholding the miracle (yes, for me it definitely was) of God's favor upon my life.  I remember thinking when he was only a few days old "What will you be like at 10, 15 or 20 years of age?"  Now, over 30 years later, the question resounds stemming from the epoch of his birth  "Where did the time go?"
Engrafted within the various stages and seasons of parenthood, the blessings kept coming as well as life's challenges: (disappointments, rejection, struggle, loss, pain, confusion) you name it, it was in there.  
Somehow I knew I'd never be able to teach my sons what it was to be a "real man" and that it was something only a real man could do, and although learning to love and trust another man with my heart, my children and ultimately our lives, was not only going to take some work on his part, but I too would be required to sow seeds of sacrifice as well.  So during the courses of "Parenting 101 - ...", "Love and re-marriage: Doing it God's way" and  "How to die in order to live", ours has been a journey where slow and sometimes unassuming growth in the midst of the vicissitudes of life, are now coming to fruition.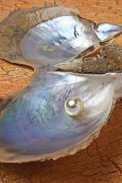 I was reminded this morning of just how much I'd taken for granted and why it is so necessary to take time, no "make time" to count my blessings and recognize that all too often, the fruit of hope can be overlooked and hidden beneath the boisterous clamour that hovers over the door of our heart, waiting to gain access.  But as the glory of a clam  is found in its pearl,  whose brilliance and value is developed in secret places and whose seed stem from pain and irritation, so are many of the most precious and valuable things in our lives.  The epiphany began like this:
I'm preparing a meal for our oldest son "M1" (using initials since I don't have permission :-) who's visiting us from out of town and our youngest son "C" who's home sick.  Our fourth son "Q" comes home and I ask him to text his older brother "T" to let him know that M1 is home.  He informs me that they spoke yesterday and have already made plans to get together while he's here.  Freeze!  I am now experiencing a utopian moment, and here's why: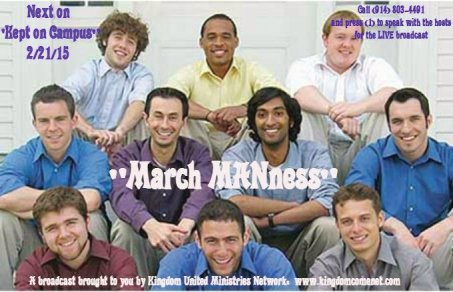 Earlier this morning, M1 calls me to let me know that he and brother M2 are headed to the house after spending a good portion of the evening before together.  When they arrive, dad and sons spend time together sharing (no doubt, the responsibility, accountability and piety the sons have been taught by their dad is being revisited).     
March MANness
 is in full effect!  
Each day leading up to this, our daughter is in constant communications with all of her brothers, through text, phone or just being in the same house.  Daddy is on everyone's "must call" agenda when they get home from school or work, not because they were told to, but because they "like" talking to daddy.  Although we are far from perfect and being problem free, this in itself is the product of hope planted during the "see nothing" years of our lives.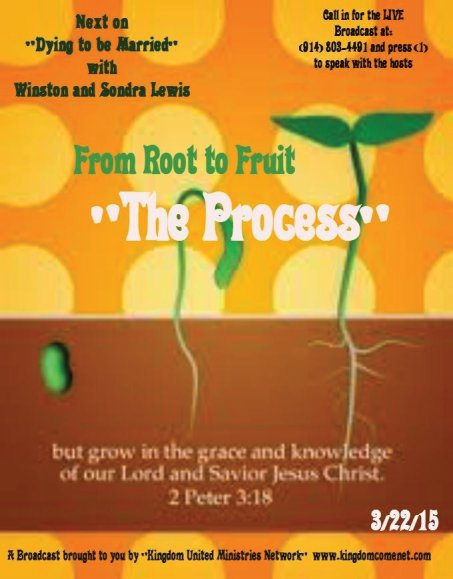 There were years where dysfunction, bitterness, lack, being viewed as misguided and tumult would have caused most to give up.  We did.  Believing we'd ever see our marriage (yet alone our family) ever make it   (as DTBM's broadcast spoke of in 
"From Root to Fruit:  The Process"
 would take an act of God.  But God, in His Omniscience, planted the seed of hope that carried us through those seasons and His voice and His word overrode the voices of doom in our head and gave us the strength to press on.  Hope could not and would not relent to the voices of disparity but instead subdued them.   The residue of unforgiveness, offense and bitterness have been washed away and the stench from the decay of pride has been eradicated by the sweet scent of its sacrifice during the winter months.  The when and how were so subtle and unobtrusive, I can't even pinpoint when it occurred. 
Romans 11:33Amplified Bible (AMP)
33 "Oh, the depth of the riches and wisdom and knowledge of God! How unfathomable (inscrutable, unsearchable) are His judgments (His decisions)! And how untraceable (mysterious, undiscoverable) are His ways (His methods, His paths)!"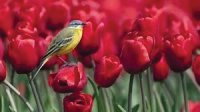 Spring is here!  Though we are still experiencing some of the same weather conditions left over from a very hard winter here in the Midwest (colder than Spring days, occasional snow, etc.) we've had enough warm days that the ground will not respond to the cold the same as in the winter months.  Instead, when we get a little snow or the rain begins to fall, it doesn't stick or hang around as long.  The Tulip leaves were the first to peak through the snow.  The birds have already begun ushering in the morning and creation has already been alerted that it is indeed Spring!

 


Things that were dormant throughout the winter will begin to awaken.   Perrineals will remember it's their time to arise.  We'll even use some of the very things that would have stunted a plants growth as compose to help to enhance it.  So will it be in our lives.  Nothing from our past will ever be wasted.  God will use it all to work together for our good and for His purpose.  That we might see the result of us loving Him enough that we'd be willing to obey him to the point of sacrifice.  We will experience the "Fruition of Hope".

 


Isaiah 61:3Amplified Bible (AMP)




3 "To grant [consolation and joy] to those who mourn in Zion—to give them an ornament (a garland or diadem) of beauty instead of ashes, the oil of joy instead of mourning, the garment [expressive] of praise instead of a heavy, burdened, and failing spirit—that they may be called oaks of righteousness [lofty, strong, and magnificent, distinguished for uprightness, justice, and right standing with God], the planting of the Lord, that He may be glorified."




Categories: Dying to be Married - Broadcast, Kept on Campus, Midweek Meditations

0

/