Shopping Cart
Your Cart is Empty
There was an error with PayPal
Click here to try again
Thank you for your business!
You should be receiving an order confirmation from Paypal shortly.
Exit Shopping Cart
| | |
| --- | --- |
| Posted on February 23, 2015 at 4:45 PM | |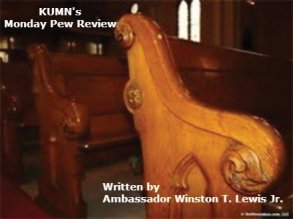 Blessed Monday  to all!  Blog date 2-23-15, we are yet pressing toward the mark with the mantle of unity to provoke our fellow believers to begin to reason together in a productive and constructive manner. It happens to be our lot to utilize the residual or spiritual leftovers, by which we invite all serious and practicing believers to come and break bread together in this manner. As the call by the Holy Spirit is to unite as one body and one kingdom, our beaconing comes in the form of asking you to share what spiritually inspired you this weekend, be it in a church service or a personal revelation that you've experienced.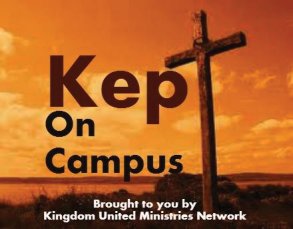 This past weekend featured Kept on Campus, whose subject was, "Know Yourself, Know Your Role", while Dying To Be Married featured  the final installment of the "Levels of Love" series with the subject Agape Love: A Deeper Level, A Higher Dimension. As this was the third Saturday of the month, Kept on Campus faithfully was presented by collegiates Winston III and Quinton K. Lewis. These young ambassadors continued the challenge of representing themselves as beacons on campus that exude how one can stand true to their Christian faith and the convictions thereof, despite the many temptations which surround them. Their cyber service used Black History month as a springboard for a conversation which challenged listeners to examine their own history as Christians to identify what their role is as young Christians. They also presented the Campus Quiz during the broadcast to further spark the conversation which prompted several callers to chime in on the subject. To hear the details of these conversations go to, 
KOC: know your role
.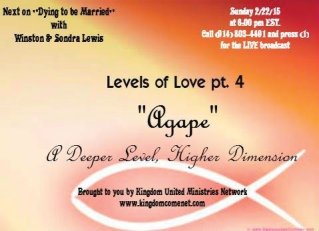 On DTBM, Ambassador Sondra and I continued with the series, Levels of Love, with the final installment Agape Love: A Deeper level, Higher Dimension. We attempted to tackle this unfathomable subject beginning with the usual basic review of the previous episodes. This review provided an apt backdrop to contrast and compare the  other levels of love, all of which were based on conditions, to this level of love which we identified as the unconditional GOD kind of love. To hear the actual conversation go  
DTBM: The Levels of Love pt. 4 "Agape" A Deeper Level, Higher Dimension
. This subject left many spiritual on the table.  Ort #1: As was identified, true agape can only be obtained by one establishing a personal relationship with GOD the Father. Some may think we're saying secular people can't experience love, yet I challenge anyone touting this notion to show me your unconditional love sans the true and the living GOD; in man's fallen state I stand firm in saying we are incapable on our own to love unconditionally. "But Jesus beheld  and said unto them, With men this is with God all things are possible. " Matthew 19:26. Ort #2: As we distinguished the difference between faith and trust (a working process versus a state of being), it was clear that so much was left on the table. The example of how we sit in chairs was given in how we naturally trust things without much forethought. This prompts us to embrace a continuing exercise on how we trust GOD. A place to begin this exercise is to ask yourself how much more should we trust GOD in comparison to how much we trust a chair? Soul check: pick a chair, any chair, note your approach to sitting in one. You examine it for sturdiness, then, proceed to take your ease.Surely some of us, the bigger we are, the longer the examination (selah with a smile), yet we don't take long to determine sitting down. How much more should this be in our trust in GOD, the creator of all we know -- chairs included! Moreso, this should be our goal with the one whom we vow to spend our lives. Finally, ort#3; What good would all of this be without presenting a viable and practical solution? 1 Corinthians 13th chapter establishes an apt template of how we can pursue this mark of the prize. By avoiding or eliminating the hollow portrayals described in the first three verses of the 13th chapter of Corinthians, while embracing and practicing the characteristics in the subsequent four verses (verses 4 -7), we would find ourselves not only on our way to a higher dimension of love but we will find ourselves with more fulfilling relationships with all those around us. These are just a few things in our pew, what's in yours?
Categories: Monday Morning Pew
/