Shopping Cart
Your Cart is Empty
There was an error with PayPal
Click here to try again
Thank you for your business!
You should be receiving an order confirmation from Paypal shortly.
Exit Shopping Cart
| | |
| --- | --- |
| Posted on February 2, 2015 at 6:00 PM | |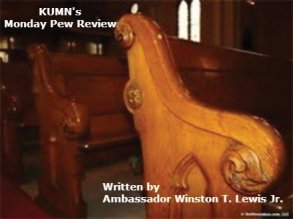 Blessed Monday to all. Praying that you all had a blessed weekend. It was quite an eventful one for us at
Kingdom United Ministries Network
. Although this past weekend feature a rare 5th Saturday, where there weren't any of the usual Saturday morning cyber services, there is much that can be updated on the spiritual front. Due diligence must also be given for the summation of the previous series,
"Formulas for Resolutions"
.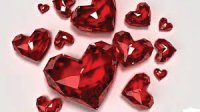 First, Sondra and I recognized and celebrated our 23rd wedding anniversary. By exclaiming,
'To GOD be the glory'
, I don't mean to sound trite or sound cliche, but we have literally and even more so spiritually, mean this in all truth. Had it not been for the Lord on our side, we would
not
 have been. Yet, by His grace, we have made it this far with plans to fulfill the ultimate vow: 'til death do we part'. You can see the video that Ambassador Sondra (sounding official for a reason) put together of us over the years. Only because she went through the trouble will I relent to exposing these old pictures, so just click on  the video below: 
On DTBM -
Dying To Be Married With Winston And Sondra Lewis
, we began a new series for the month of February, "Levels Of Love". In this series, we will examine the four levels of love as categorized by the Greek interpretations of love, which include
Eros, Phileo, Storge and Agape
. This past cyber-service we focused on Eros, the shallowest level of love, and determined whether or not this level of love which indicates the "erotic" or physical attraction that we have for one another, should even be considered in the conversation with the other three, deeper and more intense levels of love. Go to 
DTBM: The Levels of Love
Finally, stay tuned for the upcoming blog, Midweek Meditations later this week for the summation of the previous series "Formulas For Resolutions". After all there is always something left on the table. This begs us to ask: 'What's in your pew?"
Categories: Dying to be Married - Broadcast, Encouragement, Monday Morning Pew, New Pew Review
/