Shopping Cart
Your Cart is Empty
There was an error with PayPal
Click here to try again
Thank you for your business!
You should be receiving an order confirmation from Paypal shortly.
Exit Shopping Cart
| | |
| --- | --- |
| Posted on January 21, 2015 at 6:25 AM | |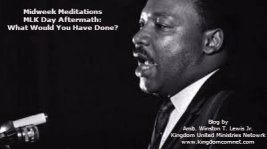 On Monday, January 19th, the day that has been Nationally established to celebrate the life and legacy of Dr. Martin Luther King , Jr., I found it interesting that our children had school when most others in this area did not. For a short time I had a radical moment, but it was soon quelled after a conversation I had with my wife, where we concluded the whole 'Dr. King- would-rather- had -students- attend-school- to-learn- more- about- the- civil-rights-movement' thing. As much as that benefit of the doubt sufficed for the moment, I still challenged my children to take note of what observances would occur in school that day. 

Not long after our children were at at school, did we receive a phone call from the school, where my daughter let my wife know she wasn't feeling well. My wife decided to go pick her up. When my daughter got home and after she had some medicine, prayer, and rest,  I asked her about school. She then stated with some slight indignation, that when she asked her Social Studies Teacher how they would observe Dr. King, the teacher's response was that they would watch a two minute video and that was it because, due to all the snow days they were behind on work, yet near the end of class, there was quite a bit of time left over for "free time".   
Almost simultaneously we observed a report on CNN  of how a sister went to a police gun range for target practice and found a line up of perpetrators with bullet holes in the faces of black men, one of which just happened to be her brother who was still alive and sitting next to her! This incident sparked even more conversation, now between the three of us, centered on this controversial situation and the credence given to the theory of how it seems easier for some officers to shoot black men.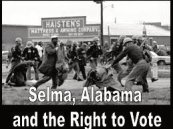 We then determined to see the movie Selma and would pick our son up from High School when he was dismissed.  Arriving at the theater, we were relieved to know we'd ordered the tickets online before hand because it was sold-out. We got there just as the last preview was being shown, but there weren't any seats left for us all to sit together, so after short deliberation in the dark, my wife took my daughter to find seats near each other and I told my son to just grab a seat where he could. The movie was great. Afterward, it felt like a sense of accomplishment because we had an opportunity to educate our children while having a deep and meaningful discussion about those times and how it all is significant to today. 
I then found out how my wife and daughter both experienced situations where patrons were rudely kicking their seats among other things. Once again, I found myself challenged, especially in light of what we'd just witnessed with the success of a movement of non-violence, to survey my diplomatic, ambassadorial (may not be a word) soul. The queries: "what would you have done if you were present during that incident - (a) politely asked them to stop (b) sternly asked them to stop (c) loudly asked them to stop or (d) went to get the usher for them to handle it. 
What would you have done?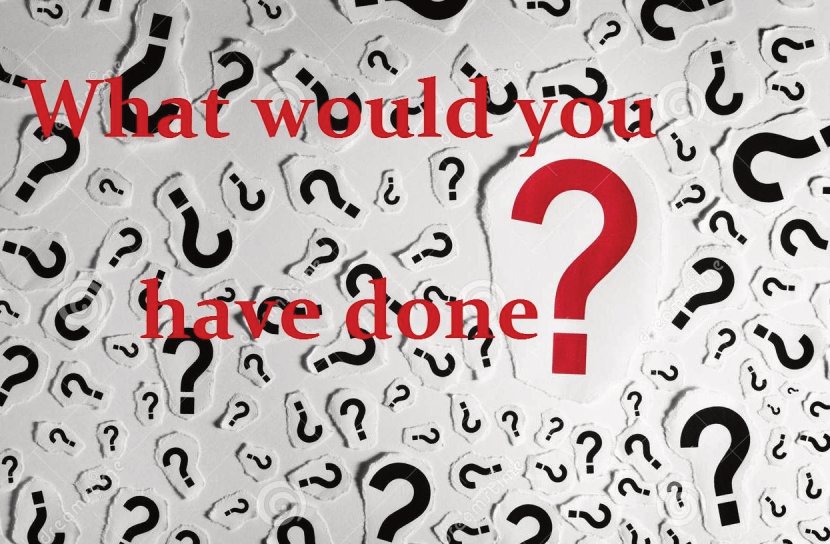 Categories: Midweek Meditations

0

/