Shopping Cart
Your Cart is Empty
There was an error with PayPal
Click here to try again
Thank you for your business!
You should be receiving an order confirmation from Paypal shortly.
Exit Shopping Cart
| | |
| --- | --- |
| Posted on October 31, 2014 at 6:19 AM | |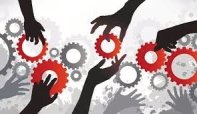 Romans 8:28  King James Version (KJV)
28 And we know that all things work together for good to them that love God, to them who are the called according to his purpose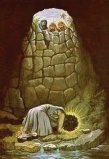 Surely, Joseph didn't see himself second in authority only to Pharaoh in Egypt while in betrayal of the Dothan pit by his brothers.  Genesis 37 Nor, did the three Hebrew boys have any visible sign that they would be delivered out of the furnace of affliction as they made a decision not to bow and worship the idols of  Nebuchadnezzar.  Daniel 3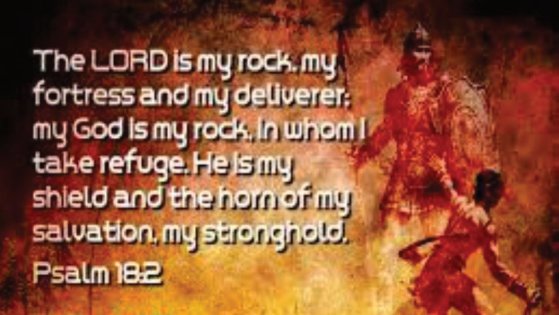 But what they did have was something deeper, something more powerful and more real than the obstacles they faced.  They had a "Know"  that was greater than their opposition, more real than what they saw with their natural eye that in spite of danger, sustained them. 
"And we know that all things work together for the good to those who love God, to them who are the called according to His purpose"Romans 8:28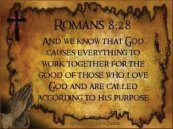 When faced with opposition, tribulation or fiery trials that test you and bring you to your knees, you must embrace something greater than the facts.  Facts can change and are contingent upon happenings surrounding them.  Truth (God's Truth) is unchangeable.  It can not be manipulated, it doesn't change due to circumstances but in fact, can "change" circumstances.  
John 17:17 "Sanctify them [purify, consecrate, separate them for Yourself, make them holy] by the Truth; Your Word is Truth."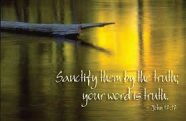 The fact is, when we know what God's word says about  us and the power we wield by it, we can walk in the assureds that whatever the battle we face, we have already won. And whatever has previously had us bound, we are now made free.   
John 8:32
It is in the knowing that Joshua and Caleb declared they were well able to dispossess the giants in the land that the ten coward away from. 
Numbers 13:30
In spite of the word of the Lord that He'd given them the land, they couldn't receive the "Truth" for looking at the facts.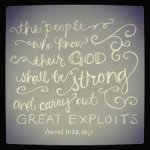 Had they perceived that "a people who know their God are strong and will do great exploits" (

Daniel 11:32

)   They would have seen the giants as nourishment for the battles to come as Joshua and Caleb referred to them as being "bread for us"  

Numbers 14:9




Having the "know" factor is what guarantees your victories when situations look impossible.  It silences the evil forebodings that keep watch 1st, 2nd and 3rd shift assigned to keep you anxious and fearful.  It gives you the bold confidence to speak and declare your outcome and initiates your help in bringing it into fruition.  It is the determining factor that allows you to acknowledge your failures and shortcomings but not be limited by them.




The know factor will give you the ability to look death in the eye and decree and declare "Not today!  Not like this!  I will Live and Not Die!  This is the will of The Lord!"




It will cause you to dare to step out into what God has divinely called you in to.  No fear, guilt or shame will ever hold you back again when you know who you are.  




Categories: A Word A Day:Rx For Life, Encouragement, Kathy's Kitchen, Naomi's Daughters

0

/