Shopping Cart
Your Cart is Empty
There was an error with PayPal
Click here to try again
Thank you for your business!
You should be receiving an order confirmation from Paypal shortly.
Exit Shopping Cart
| | |
| --- | --- |
| Posted on October 15, 2014 at 1:43 AM | |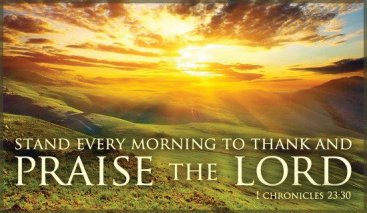 Isaiah 43:21 The Message (MSG)16-21 
This is what God says,
    the God who builds a road right through the ocean,
    who carves a path through pounding waves,
The God who summons horses and chariots and armies—
    they lie down and then can't get up;
    they're snuffed out like so many candles:
"Forget about what's happened;
    don't keep going over old history.
Be alert, be present. I'm about to do something brand-new.
    It's bursting out! Don't you see it?
There it is! I'm making a road through the desert,
    rivers in the badlands.
Wild animals will say 'Thank you!'
    —the coyotes and the buzzards—
Because I provided water in the desert,
    rivers through the sun-baked earth,
Drinking water for the people I chose,
    the people I made especially for myself,
    a people custom-made to praise me."
All to often, we have relegated praise to a feeling, an expression of gratitude and appreciation for the one being praised and haven't realized that it is more than this. Much , much more.  In 
Proverbs 18:20
the psalmist states that a mans belly shall be satisfied by the fruit of ones lips and the writer of 
Hebrews 13:15  t
eaches us that we are to offer up to God "the sacrifice of praise which is the fruit of our lips giving thanks to His Name"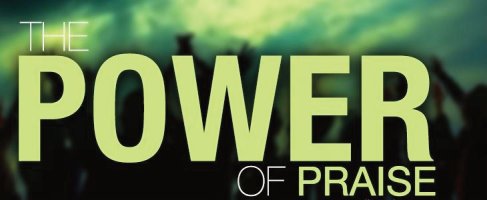 Praise is  a POWER WEAPON  that will still the enemies in our lives and defeat our adversary.  We were created in the image of God to speak into our earthly lives what the will of God is in Heaven
(Matthew 18:18 )  
as God spoke in the 21st verse of Isaiah 43
"the people I made especially for myself,a people custom-made to praise me."  
We were created to make manifest the glory of God on earth, unique to his design and purpose, operating from a power source not of this world.  
2 Corinthians 10:4
(For the weapons of our warfare are not carnal, but mighty through God to the pulling down of strong holds;)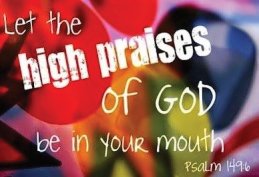 Therefore, praise (out of  the mouth of a believer ) is more than an admiration of the true and the Living God, but is a lethal weapon against anything that is sent into our lives to steal, kill or to destroy us.  In fact, for each attack of the enemy, there is a specific praise designed to defeat that particular battle we are in.  Our praise accesses the Heavenly hosts and commands divine strategies on earth.   We see time and time again when praise went before the people of God, their enemies were defeated in unique and profound ways.  
When we offer the "sacrifice of praise"  we are doing more than confusing the enemy, we are declaring and bringing into remembrance previous victories and recreating the atmosphere for what was done before, to be done again.  Our praise solidifies our victory both to our enemy as well as to us.  There is "customized" power made accessible through our praise.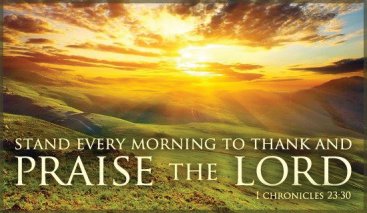 Praise (like mercy) must be new every morning.  

1 Chronicles 23:30  

We cannot fight today's battles off of yesterdays praise.  But when we praise God and magnify His Name (identity, character and purpose) we enter into fellowship with Him by creating an atmosphere in which He can dwell comfortably in.  We tap into the Central intelligence of the Holy Spirit where all things pertaining to life and Godliness are made available to us.  We are made privy to information in the spirit realm that are more real than that in which we see with our natural eyes.  




It is in this place of praise, where our weapons are custom made for the current battle we are in, may encounter later in the day or thwart an attack that was being formed against us.

 Isaiah 54:17

  This is indeed the most powerful weapon against the enemy and the reason it is so often the most difficult to use.  The enemy knows that if he can get us caught up in how we "feel", we will not enter into this secret place.  

Psalm 91

   But for the believer, this is the safest, most powerful and effective position to be in.  




As we begin to change our perspective to focus on the true power and authority we have when we offer up the sacrifice of praise and embrace that more than any other time, God is more with us when we praise Him, we will begin to see more victories in our lives.  We will walk in a greater peace in knowing that our prayers are heard and we will begin to see those we encounter to also walk in greater victories.  So don't wait, PRAISE HIM NOW!







Categories: A Word A Day:Rx For Life, Dying to be Married - Broadcast, Encouragement, Good news Exclusive, Naomi's Daughters

0

/