Shopping Cart
Your Cart is Empty
There was an error with PayPal
Click here to try again
Thank you for your business!
You should be receiving an order confirmation from Paypal shortly.
Exit Shopping Cart
| | |
| --- | --- |
| Posted on July 3, 2014 at 3:30 AM | |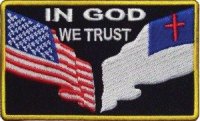 I
t is my prayer that this entry finds you at peace and free.  As we, in America, are on the precipice of celebrating our independence, it should behoove us to take a moment to truly reflect on what our freedom means. Surely as we embrace such noble notions of obtaining "life, liberty and the pursuit of happiness", we should also realize all of the other elements that make freedom and independence such the revered concept. Accountability, responsibility and piety are other characteristics which should be harmonized when we raise our voices to declare our independence. Be it by our expression of our independence via fireworks, celebratory barbecues, during family gatherings and reunions, or much deserved vacations from the many hard and stressful days of running in life's rat race, we should all take a quiet moment to reflect on how all can extend the borders of Freedom, in particular to those who don't know it's sweet taste.
We can extend the declaration of independence beyond just written words or even audible voices to practical actions manifested in the form of accountability, responsibility and piety. We can exude our accountability by submitting to, respecting and upholding the laws and tenets of this country which we revere and to whom we pledge our allegiance. We can show our responsibility by being ready, willing and able participants in the process of making these laws better for all our society, presently as well as in the future; don't just talk about it, walk about it. Ultimately, being pious, i.e. submitted and committed to the true and living GOD and HIS righteousness will insure our prosperity. Even though this great declaration of independence emerged from the lips of flawed individuals and even hypocrites, one can't deny the evidence of the progress of a country who has dared to rally around such beliefs. Consider the benefits available for an even greater form of independence, as in True Freedom.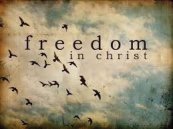 As much as there are many benefits to the freedom that America offers and is representative of around the world, there is an even higher form of freedom that we who be of faith should also take a reflective moment to relish, re-evaluate and then plan to re-iterate in our everyday life styles. Surely the passage found in the gospel of
John chapter 8:31 -36
, where Jesus emphasizes that those who follow Him are free indeed, is one of the most obvious and prominent scriptures which highlights this higher level of freedom. It's a level of freedom that supersedes Freedom of Speech or whether we can carry weapons or not be discriminated against. Though those noble tenets, which we so value here in the U.S.A. are priceless treasures worth fighting for, and yes, even dying for, The Greater Truth that makes us free indeed should be even more emphasized. It is not just a tenet worth fighting and dying for, it is one which makes life worth living. It is the understanding of this powerful truth which will loose the fetters, chains, dictatorships, autocratic ruler-ships, oppressive habits and binding addictions which have enslaved so many.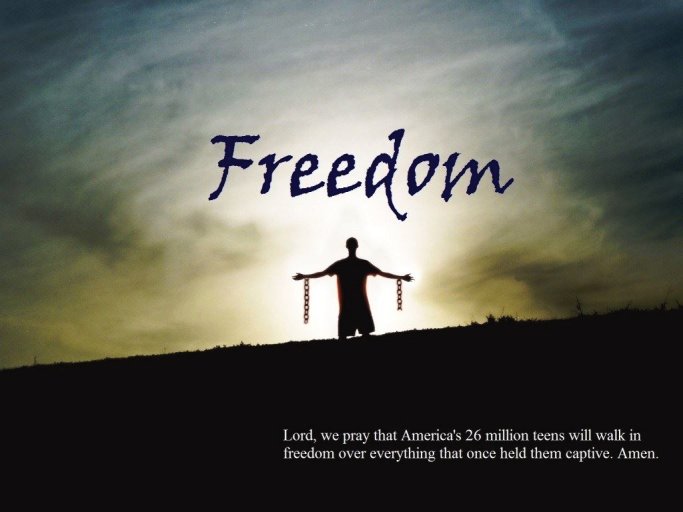 The one who was prophesied about who was to set captivity captive

(Psalms 68:18)

has already come and is now accessible to all

(Ephesians 4: 7&8)

. All one needs do to be engrafted in to such invaluable and precious freedom is believe in their heart and confess with their mouth

(Romans 10: 9 &10)

that this Lord King Christ shed His blood on that cross for them and rose again to establish our opportunity to be free indeed. So in this time where our freedom is emphasized, don't just celebrate and reflect on 

your

 freedom, but pray that others be free and pray for the strength, wisdom and thereby the ability to spread this life-changing word effectively to someone else who may know that they too can be free indeed.  

Categories: Dying to be Married - Broadcast, Encouragement, Good news Exclusive, Kingdom Foundational Truths, New Pew Review

0

/