Shopping Cart
Your Cart is Empty
There was an error with PayPal
Click here to try again
Thank you for your business!
You should be receiving an order confirmation from Paypal shortly.
Exit Shopping Cart
| | |
| --- | --- |
| Posted on May 13, 2014 at 2:03 AM | |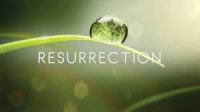 Resurrection
When I have time on my hands, I like to surf the web for little known facts. Being in the second half of my life, I like to look for those people who have accomplished great things in the latter half of their lives. Colonel Sanders is one of my favorites. He was in his sixties when he took a skill that he had, frying chicken, and used that skill in a time where home cooked meals were becoming difficult to come by. World War II had mothers and wives working full time jobs. This meant that someone had to feed America's families and so Kentucky Fried Chicken was born. Another favorite of mine is Anna Mary Robertson Moses. We may know her best by her working name, Grandma Moses. She was a mother and grandmother who enjoyed embroidery. She took up painting when arthritis made holding a needle too strenuous. She began selling her paintings alongside pickles in the county fairs until one of her paintings was spotted by an art collector. She was 76 when she picked up her first paint brush!! She had a lucrative career as an artist for 25 years, until her death.
I recently stumbled upon a new favorite, Paul Navone. He is a self-made millionaire who worked a job in a glass factory and never made more than $11 an hour. He never went to high school, but went to work in a glass factory.  He lived with his aunt for a time, saving his money until he could buy a fixer up rental property. He renovated the two unit property, living in one unit and renting out the other. The rented halve paid his living expenses leaving his paycheck free for investing. He did not own a television or a telephone, but at age 78, he donated 1 million dollars to a local college. He has retired from the glass factory but still lives a simple life. He is the announcer at Bingo every Wednesday. I like this one so much because it talks about how sometimes we don't get discovered by an art collector nor do we patent a great idea. Sometimes we have to put our heads down and focus. With focus and hard work and faith, anything is possible. 
Today, on this resurrection day, my thoughts are not drawn to how badly our Lord was battered and bruised for our transgressions and sicknesses, but I am moved by how he died and rose. How he was lifted up into the heavens to sit on the right hand of the Father to be an intercessor for me and for you. In His resurrection, because out redeemer lives, has given us all the chance at redemption and a new start. All of the talented people that I mentioned took the opportunity to begin again. Jesus has given us all the chance to begin again.
The very definition of resurrection is to take something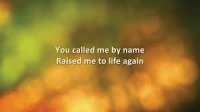 that was believed to be dead or useless and to bring it back to life. I want us to all take this opportunity to bring back to life a talent, a skill a passion or a gift that lay dormant for so long; something that we may have believed to be dead. Take it and breathe new life into it.  The kingdom suffered violence and the violent take it by force, Matthew 12:11.  Let us take it and bring it to the fore front and use it to glorify our Lord. After all, He did not die so that we can comfortably retire into a slow silent end. He saved us so that we can use our gifts and talents to further the kingdom.  Use a passion to catapult you into a ministry or charity that will end something that you, and God, despise. Recently, on Kept on Campus, Young Brother Lewis spoke about child trafficking and how under exposed this crime is. Children are being sold as goods, right here in the good ole US of A. If ending this stirs a passion in you that calls you to arms; get up and do something to stop it!!! Resurrect that wonderful speaking voice.  Get out and give a talk about it. Organize a group or a writing campaign with that wonderfully analytical mind that you were given. There are single mothers out there who have no idea how to bake a great loaf of bread; but you do. Yes, you may be at the age where standing on your feet in a bakery for 40 hours a week is too much for you. That is why you have retired. But just as Grandma Moses picked up the paint brush because the needle was tasking for, pick up the nearest community catalog and call them!  Let them now that you may be interested in teaching a class. Maybe 3 hours a week is enough time on your feet to help someone who needs your help and your knowledge.

Let us not forget that we have an enemy who will oppose our stepping out to do something to further the kingdom. He will begin to tell you how old you are, how tired and sick you are. He will try and convince you that you have peaked and are beyond your prime. Maybe the voice in your head will tell you that you have messed up all of your chances and that you have nothing worth sharing with anyone. THIS IS A LIE FROM HELL.  Listen to me; take the Word of God and meditate it. The Bible in Proverbs says to think on it day and night, this is what meditation is; to think or recite a phrase or thought until it takes root in your mind. We build faith in the Word and in God when we set aside some time to meditate on His word. What word should you meditate? I am glad that you asked me that. Go to the Bible, the blue letter Bible is a good one, and find verses that fit your unbelief. Find a verse that will silence that voice in your head that tells you that you have nothing to say or to give and mediate on that verse. I have problems in the area of self-worth. I can't believe that my life makes any difference at all. When the heaviness of these thoughts begins to weigh me done I go to Jeremiah 29:11, I know the plans that I have for you, declares the Lord, plans to prosper you. This tells me that He knows me and what I am worth and that He has a good plan for my life. I roll this around in my head over and over again until I see what Jesus sees in me. I meditate that word until I believe it and then I get up and get busy.  Proverbs 24:16 says that when the righteous fall seven times, they rise again. Don't let past failures and lurking insecurities block what God has for you. Rise up and take back what Satan has stolen from you.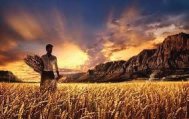 The Bible says that that the harvest is ripe but the workers are few. Jesus asked that we pray to the Father that he send workers, Matthew 9:37. We are the workers and the harvest is to make disciples out of those who do not know Christ.  Shrinking back from what the Spirit of the Lord prompts you to do, impede the harvest.  I pray that you will begin the work that the Father has called you to do.




I am asking that we all do the work now, while it is day for no man can work when it is night, John 9:4. 

Categories: Kathy's Kitchen

0

/