Shopping Cart
Your Cart is Empty
There was an error with PayPal
Click here to try again
Thank you for your business!
You should be receiving an order confirmation from Paypal shortly.
Exit Shopping Cart
| | |
| --- | --- |
| Posted on April 21, 2014 at 8:36 AM | |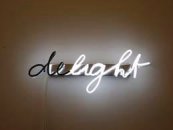 Delight yourself!
by
Elaine Barnes-Bailey
Psalm 37:4
"Take delight in the Lord and He will give you your hearts desires."
This Bible verse has been on my heart for the last month or so as I even posted it as my Facebook status.
I asked myself even exactly what does that mean?  How do I take delight in the Lord? I decided to search and look even deeper. This is what I found and just wanted to share and may it encourage you and bless you today.
To delight means to take great pleasure in. Revel in and to wallow in:  Strong feelings of happiness, great pleasure of satisfaction.   As I began thinking what do I find strong feelings of happiness in and how do I literally wallow in it?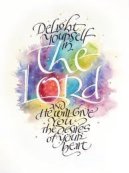 These are a few I came up and you think of some things you love wallowing in or delighting in. These are some and of course not all for I surely don't want to bore you :) I find great pleasure in going to movies, writing, swimming, cooking, shopping and serving my wonderful husband and family. 
Then I again asked myself what action do I take to make sure I attain that type of delight? Let's just take the example of shopping. To delight, wallow or take great pleasure in having a great experience in shopping I would plan my day, check the weather to make sure I am dressed appropriate, ask a friend if they would like to go with me, check on the sales and make a full day of it! Well wouldn't you? Fin ding much pleasure in that day and Finding all the great sales and purchasing I would share on face book of course pictures of my great bargains not to brag in the wrong way but just so excited I found what I wanted at great prices! What joy!
See the Bible verse? Take delight in the Lord! In other words wallow in Him, revel in Him, and find great pleasure of satisfaction in Him or glory in Him. Do you get the idea? Honestly how often do I or you start our day or plan our day out like that? Ouch!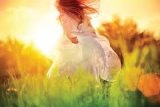 Let's look at the second part of the verse which tells us what happens if we do wallow in our Savior or revel in Him! The verse says that He will give us our hearts desires. Wow!  He is telling get us as a promise not as a maybe but a promise, assertive as He will!!!
Our hearts desires are things we yearn for or have a longing for. You long after or want. To help us distinguish what that could be just measure your desire with Philippines 4:8 and 1 Corinthians 13.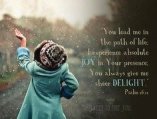 How do I or you wallow in Him? I take delight in my Jesus by finding all I can about Him! Where else but in His love story called the Bible. To delight in Him I found out you plan on reading His word, you start your day worshipping and praising Him through prayer, that means talking to Him communicating and sharing with Him which is open all day a d night for He never sleeps. Delight in His promises and that He is loving and faithful. There is so much about our Jesus that it will take an eternity to completely know Him! So take delight in Him and as I continue to know Him and you too share with others just as you share your other delights in life!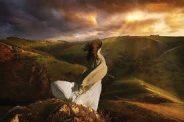 You see my beautiful sisters why would we not take delight in Him who loves and sings over us? I challenged myself and now challenge you with this verse that we have heard for so long this year of 2014 to really meditate on Psalm 37:4 "Take delight in the Lord and He will give you your hearts desires."
Till next time...
In His Service
Elaine
Categories: Dying to be Married - Broadcast, Encouragement, Naomi's Daughters
/