Shopping Cart
Your Cart is Empty
There was an error with PayPal
Click here to try again
Thank you for your business!
You should be receiving an order confirmation from Paypal shortly.
Exit Shopping Cart
| | |
| --- | --- |
| Posted on August 7, 2013 at 9:00 PM | |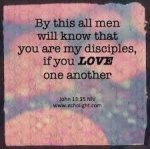 Love is an action word.  And it is through our actions that we demonstrate the love of God.  It is by this love that we show Jesus to others.  We often verbalize our love in various degrees ranging  from the love of ice cream to the love we have for people.  However, when it comes to showing that we are Christ's disciples, it's not about what we say, but what we display.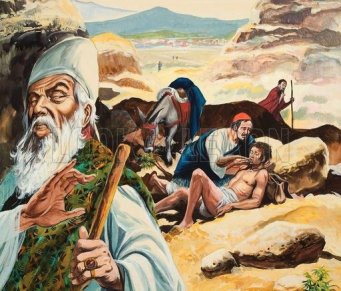 In the 10th chapter of Luke, Jesus gives a parable of a traveler  who is beaten, robbed and left for dead along the side of the rode.  He is passed over by both a Priest and a Levite who go out of their way "not" to help him.  Each could have helped the man.  And at the very least, showed him some compassion.  But a Samaritan comes along, binds up his wounds, carries him to an inn and begins to care for him.    
The following day, he pays for the duration of his anticipated stay and leaves instructions to bill him for any additional costs.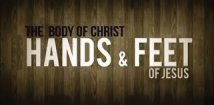 When Jesus said in John 13:35 that others will know that we are his disciples (followers, representatives) by the love we have (display, show, demonstrate) one to another, I wonder who the world sees when it looks at the modern Church?   If we are His hands and His feet, what are we doing with them?  Where are we going?  What does Jesus look like to those we encounter on a daily basis?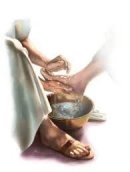 I'm not talking about the checks we write to charities or even the food shelters we may visit and even serve on Holidays.  But what about on our jobs?  In our neighborhoods or even in our homes?  Have we mastered the art of "having " Church and focused less on  "being" the Church?  Has our adoption into the Body of Christ and His goodness and mercies toward us been such that we have  forgotten "why" he called us?  
Sometimes, (if we are not careful) we may get so wrapped up in the blessings of God that we forget just where he has brought us from.  We can even suffer from a "spiritual amnesia" and loose patience with those who are yet where we once were.  What causes us to become apathetic to the afflictions of others?   Have we become a glorified "Club" rather than a outreach of compassion?    
Jhn 13:14 If I then, [your] Lord and Master, have washed your feet; ye also ought to wash one another's feet.
Jesus has given us an example as to what and how we should be in the world.  As the servant is not greater than the Master, we are to be the Jesus that they see:  On our jobs, in the schools, in our homes and  wherever we have been planted.  And what He has delivered us from and brought us through is not to be a worn as a garment of pride, but rather as a testimony of His Glory.
Isa 61:3 To appoint unto them that mourn in Zion, to give unto them beauty for ashes, the oil of joy for mourning, the garment of 
praise for the spirit of heaviness; that they might be called trees of righteousness, the planting of the LORD, that he might be glorified.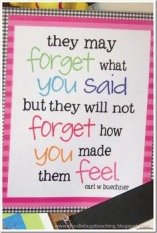 We are of God, and are here to make disciples of all mankind: To the person you see on the street whose eyes are dim of hope.  And the next door neighbor who's struggling to find their way.  What about the co-worker who feels they have nothing more to live for other than showing up?  And at the end of the day, returns to an empty house.  There is the child  who's room is just a couple doors down from you, who longs to see the Jesus you talk about to others but gets placed on the shelf at home.   And even that spouse who shares your bed, but has drifted into simply existing as you've pursued the "Better life" and have forgotten that there is an "Abundant Live" which Christ came to give.   Are they seeing Jesus in you?




 The only way anyone will know that He is real is by our love.   Not the love we talk about but the love we walk about.  We are living examples of who Jesus is by demonstration.  And though some will remember what we say, most will remember what we did.  




So  the next time you see someone in need (on the street, on your job or in your home) or you hear of something that pricks your heart to move into action, don't silence the voice that speaks to your spirit and tells you "You are My hands and feet today!"  Move into the flow of the Spirit within you to make a difference and allow the light of Christ to shine through you.  You never know, you may be the only "Jesus" they see today!



















Categories: A Word A Day:Rx For Life, Dying to be Married - Broadcast, Encouragement, Kingdom Foundational Truths, Naomi's Daughters

0

/