Shopping Cart
Your Cart is Empty
There was an error with PayPal
Click here to try again
Thank you for your business!
You should be receiving an order confirmation from Paypal shortly.
Exit Shopping Cart
| | |
| --- | --- |
| Posted on July 20, 2013 at 7:33 AM | |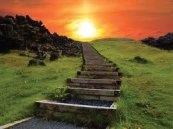 "But seek first the Kingdom of God and His Righteousness and all these things shall be added unto you"  Matt. 6:33
"Jesus wept, Amen!"  With no real reverence, hunger, or expectation, but rather a "There God, I prayed" kind of prayer.  Many of us would never pray this kind of prayer intentionally.  And yet, in the business of the day and the demands of life (High stress jobs, family demands, social functions, school, Church offices and events, household projects, relationships and the list goes on) We can easily find ourselves drifting into a state of praying out of obligation rather than admiration.  
Have you ever had the kind of morning where  Dred was sitting beside the bed after  Anxiety sounded the alarm?  Worry had laid out your clothes while Fret hurried you along.  Peace gently tapped you on the shoulder while Wisdom spoke "Before you leave, talk to me.  I have something I'd like to say."  But because Rush pounded on your bedroom door, you spoke a few lines of "Thank you Father for all you have done and please help me get through the day, Amen" kind of prayer?  All the while fearful of what you would have to face.
As the day goes on, nothing seems to be going quite right:  Your favorite cup somehow now has a leak.  You can't find your keys, you missed the bus or had a flat tire.  You were late for work  got a call from the school that one of the kids is sick and has to come home and this is just within the first 3 hours of your day.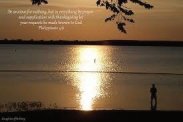 Phl 4:6  Be anxious for nothing, but in everything by prayer and supplication, with thanksgiving, let your requests be made known to God;                                                
If we are not careful, the cares of life can frustrate the quality of our lives.  Prayer is an essential part of our existence.  It is a "Must!"  Prayer is our lifeline to God our Father and without it, we are like a person with a breathing disorder functioning on small percentage of air.  
God is wanting to shift us from a place of simply  "existing" to "Abundant Life."   He desires to move us out of this place of dysfunctional normalcy into another realm of living where our normal routine is one of Power and  Strength.  And he wants to do it  speedily!  This is known as a "Paradigm shift" And God wants us to not only shift, but to be Divinely shifted.   In order to do this, we must change what we do by changing the way we think.  And as a Believer in Christ, our first priority has to be "Prayer!"
Are you ready for a change?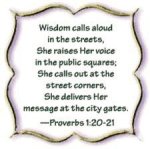 Are you tired of simply existing?  Well the good news is, There is a Divine shifting taking place in the midst of the chaos.  What seems to be present trouble is actually the catalyst God is using you to shift you into another dimension of living.




Pray and seek the Lord.  Wisdom is crying out to you from the street corners of life.  Are you willing to listen?  Now is the time!










Categories: A Word A Day:Rx For Life, Dying to be Married - Broadcast, Encouragement, Good news Exclusive, Kingdom Foundational Truths, Monday Morning Pew, Naomi's Daughters, Power Shift, Prayer request

0

/