Shopping Cart
Your Cart is Empty
There was an error with PayPal
Click here to try again
Thank you for your business!
You should be receiving an order confirmation from Paypal shortly.
Exit Shopping Cart
| | |
| --- | --- |
| Posted on July 1, 2013 at 10:57 PM | |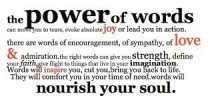 Pro 18:21
 Death and life [are] in the power of the tongue: and they that love it shall eat the fruit thereof.
Our words carry POWER!  With every word we speak., we have the potential to manifest fruit of Life or of Death.  Each originate from a place of faith or fear and our words have the power to produce the fruit of either.  
Because we were created in our Daddy God's Image, he incorporated the God Gene of "Power" by the spoken word: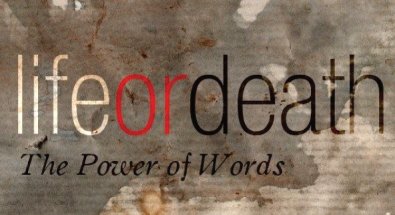 Gen 1:3
 "
And God said
, Let there be light: and there was light."  
Gen 1:6
¶
And God said
, Let there be a firmament in the midst of the waters, and let it divide the waters from the waters.  
And God said
, Let the waters under the heaven be gathered together unto one place, and let the dry [land] appear: and it was so.   
Gen 1:9
¶
And God said,
Let the waters under the heaven be gathered together unto one place, and let the dry [land] appear: and it was so.   
Gen 1:14
¶
And God said,
Let there be lights in the firmament of the heaven to divide the day from the night; and let them be for signs, and for seasons, and for days, and years  
Gen 1:15
 And let them be for lights in the firmament of the heaven to give light upon the earth: and it was so. 
Gen 1:26
¶
And God said, Let us make man in our image, after our likeness
: and let them have dominion over the fish of the sea, and over the fowl of the air, and over the cattle, and over all the earth, and over every creeping thing that creepeth upon the earth."  Therefore, we have the creative ability to form our worlds by the words we speak.  
For every word God said, it began with a thought.  As Awesome and Powerful as God is, it wasn't until He "Said" that it was.  So it is with each of us.  We speak words out of the abundance our thoughts:
Luk 6:45"A good man out of the good treasure of his heart brings forth good; and an evil man out of the evil treasure of his heart [fn] brings forth evil. For out of the abundance of the heart his mouth speaks.
So we find that if our fruit is to be good, we must program our minds (our hearts with "good" things.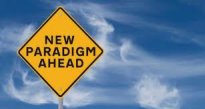 Definition of PARADIGM
3: a philosophical and theoretical framework of a scientific school or discipline within which theories, laws, and generalizations and the experiments performed in support of them are formulated; broadly : a philosophical or theoretical framework of any kind
Every word we speak comes from a place of either Faith or Fear.  One (faith) produces  life and the other (fear) produces death:
Jhn 6:63   "It is the Spirit who gives life; the flesh profits nothing. The words that I speak to you are spirit, and [they] are life.
2Ti 1:7   For God hath not given us the spirit of fear; but of power, and of love, and of a sound mind.
Mat 12:36  "But I say to you that for every idle word men may speak, they will give account of it in the day of judgment.  Mat 12:37  "For by your words you will be justified, and by your words you will be condemned."
So as you look at your life, what do you see?  Is there wholeness of your mind, body and soul?  Do you walk in victory even when things may not go the way you planned?  Do you speak gloom and doom when the report comes back and "they" say there is no winning this battle?  Are you living a life of defeat or in constant condemnation and guilt because of your past?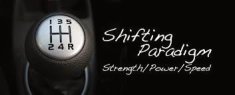 This  may have been your normal day to day existence  and it may be how things have been in the past. But today, the paradigm of your yesterday is over and the mindset of defeat has ended.  It is time to put off the old man who everyday lived, thought and spoke like one without any hope.  The sin and shame of your yesterday has been put off and the Grace &  Mercy of today is in full swell of expectancy.  They are now waiting for you to "Speak" into the atmosphere that "Now" is the time for a
"Power Shift"
!
When you begin to let the mind of Christ be in you, things will move by the power of your word just as your Daddy God has done:  
Hbr 1:3
  "who being the brightness of [His] glory and the express image of His person, and
upholding all things by the word of His power
, when He had by Himself 
[fn]
purged our 
[fn]
 sins, sat down at the right hand of the Majesty on high,"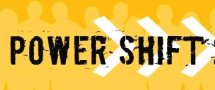 What is this "Power Shifting" you might ask?  




Powershifting

, also known as 

full-throttle shifting

 or 

flat-shifting

, (not to be confused with 

speed-shifting

) is a method of shifting used with 

manual transmissions

 to reduce the time where the driving wheels are not powered. Unlike a normal gearchange, in a powershift the driver does not let off the accelerator (unlike 

speed-shifting

, where the throttle is let off very quick, simultaneously depressing the clutch and shifting into the next gear, rapidly). The 

clutch

 is briefly depressed while the shift lever is rapidly shifted into a higher gear, keeping the engine in its 

power band

. This helps the car accelerate faster, but increases the wear on the clutch and the transmission beyond normal levels and shortens the expected life of these components. (Wikipedia)




As you can see, in this form of racing it's a term used when the car is in full throttle motion and at a high rate of speed, shifts into another gear without decreasing the momentum.  In other words, You may have been speaking death into your life for years without even thinking about it, it became a way of life (natural to you).  However, now that you know the truth, with the same momentum you spoke the negative things, you will begin to speak Life and because your words are powered by the Spirit of the Living God, you will experience such a paradigm shift, that you will not lose ground, you will be Accelerated into Abundancy!




It is time for us to begin to think, speak and walk in Abundant Life!  Cast out all Fear!  Walk and embrace the power of Faith!  Now is the time to speak "Life" and transform your world with a "Power Shift!"










Categories: A Word A Day:Rx For Life, Dying to be Married - Broadcast, Encouragement, Good news Exclusive, Kingdom Foundational Truths, Monday Morning Pew, Naomi's Daughters, Prayer request

0

/