Shopping Cart
Your Cart is Empty
There was an error with PayPal
Click here to try again
Thank you for your business!
You should be receiving an order confirmation from Paypal shortly.
Exit Shopping Cart
| | |
| --- | --- |
| Posted on May 24, 2013 at 2:58 AM | |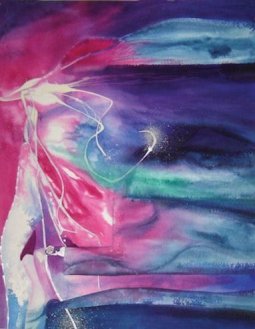 2Cr 12:8  Concerning this thing I pleaded with the Lord three times that it might depart from me.  2Cr 12:9  And He said to me, "My grace is sufficient for you, for My strength is made perfect in weakness." Therefore most gladly I will rather boast in my infirmities, that the power of Christ may rest upon me.  2Cr 12:10  Therefore I take pleasure in infirmities, in reproaches, in needs, in persecutions, in distresses, for Christ's sake. For when I am weak, then I am strong.  
Eph 4:7  ¶But unto every one of us is given grace according to the measure of the gift of Christ.
meas·ure  (mzhr): 17. Music The metric unit between two bars on the staff; a bar.
refrain  n1. (Music, other) a regularly recurring melody, such as the chorus of a song2. a much repeated saying or idea
Saturday afternoon without fail or unless there was a major life event,  I'd put on my hip hugger, elephant leg pants (or whatever the latest fashion they'd be wearing on "The hippest trip in America"  dance show) to be in  character of my favorite Soul Train Dancer "Damita Jo Freeman".  I'd study her every move and practice (every day) the leg lifts and Robotic moves that she was so famous for.  I know, I know I'm dating myself and some may be wondering "what are elephant legs and who is Damita Jo Freeman?"  I will bypass the explanation and simply say one word that you will find quite familiar "Google".
I was a pretty good dancer because I loved to dance (I am not boasting simply stating a fact).  I lived and practiced dancing.  I danced when I was up and danced when I was down.  It was something I was good at and anytime there was a dance competition, I was always up for the challenge.  And can't really remember a time when I entered a contest that I didn't win (Anyone who can is welcome to email me.  As my memory like my dance moves, are not what they used to be).
Dancing solo was easy for me.  I was in control.  Dancing with someone else, was a little more challenging unless they were good dancers as well.  This was especially true in  slow dancing.  I found that many of the guys (as cute as they might have been) lacked rhythm to dance.  And since it was customary for the guy to lead, I would often get frustrated and sometimes find myself trying to lead them  or getting out of step, which would make for a very awkward situation.  
Such was the case at a friends Birthday house-party when one of my favorite slow songs was being played.  A young man asked me to dance with him and although he wouldn't have been the one I wanted to dance with, I'd never waste my favorite song being a wall flower.  His slooooow motion approach (which he obviously took literally) made it difficult for me to follow his lead.  As the song played, it became more and more obvious  that we were dancing to the same song, but the timing was way off.  Somehow, our feet got tangled, I lost my balance and found myself falling backwards (as in slow motion).  We both ended up on the floor in the middle of the crowded room.  Fast forward as some incidents you just want to forget about.  Life is full of humbling experiences and for me this was definitely one of them.
Paul states in 2 Corinthians 12:8 that he'd sought the Lord three times to remove what he considered a thorn in his flesh.  This thorn (as he describes) was sent as a messenger from Satan to buffet or afflict him lest he be exalted above measure.  Paul was astute in the Law yet he had had an unequivocal encounter with Jesus Himself .  He was in constant fellowship with the Lord and had been given revelations of God's grace through Jesus Christ that those who'd literally walked with him didn't have. Most men in his position would've been quite arrogant and some with less of a testimony.  Yet he states that "lest he be exalted above measure by the abundance of revelations" he was given this thorn. (vs. 7) 
Three times!   Paul didn't just ask the Lord, but pleaded with Him to remove this thorn in his flesh. And one that was given him of Satan no less.  One that God allowed and Paul understood the necessity of.   
"For though I might desire to boast, I will not be a fool; for I will speak the truth. But I refrain, lest anyone should think of me above what he sees me [to be] or hears from me".
2Cr 12:6  
It sounds as though if Paul had been a dancer, he may have been enamored among the best.  He was skilled in the mission he was given and had the faith to carry it out.  He was used to fighting through and knew the sacrifice that was required to follow the Leading of the Holy Spirit.  His commitment to "The Call" in which he'd been sent was apparent.  And yet while dancing to the tune of humility where he was partnered with Grace, he sought to stay in control.  
There are times in our lives where the tune of Faith takes on a different tempo than that we've been used to.  It is by faith that we are saved through Grace, and that not of us but it is the gift that God gives to everyone.  This grace (He gives) according to the measure in which it is needed.
Grace has a rhythm all it's own.  And in our lives, it is important that we recognize when Grace is leading and we relinquish control and allow ourselves to be led.   
Grace supplies strength, direction, provision and hope.  It is often disguised in the form of trouble when we've exhausted ourselves beyond our own abilities.  " And He said to me, "My grace is sufficient for you, for My strength is made perfect in weakness." Therefore most gladly I will rather boast in my infirmities, that the power of Christ may rest upon me." @Cor 12:9  
It was Grace that led the Children of Israel through the Wilderness with a cloud by day and a pillar of fire by night.  It was Grace that led Ruth through the field of Boaz and into his heart.  It was Grace that led Abigail with wisdom out of place of dis-grace and into King Davids heart.
Grace will never lead you where God's provision won't keep you.  You must learn to let go of the control button of your life and learn to become one with Grace during the ebb and flow of life's currants.  The tides will rise as the Master Orchestrator crescendos through measures of  intensities in our lives.  
There will be times when you are required to rest.  And although rest is needed and a time to refrain is measured out, we may not be willing or to afraid to take heed.  The Master then may allow a messenger of Satan to buffet us until the measure of grace for that season is over.  And it is during this time we must raise our hands and join with Grace, to follow it's lead.  Resting, moving and synchronizing to the rhythm Grace has come into alignment with.  You may be out of step at first, but listen:  " Your ears shall hear a word behind you, saying, "This [is] the way, walk in it," Whenever you turn to the right hand Or whenever you turn to the left." Is. 30:21   Then, will you learn to dance to the "Rhythm of Grace"
  *
Categories: Dying to be Married - Broadcast, Encouragement, Good news Exclusive, Kingdom Foundational Truths, Naomi's Daughters
/