Shopping Cart
Your Cart is Empty
There was an error with PayPal
Click here to try again
Thank you for your business!
You should be receiving an order confirmation from Paypal shortly.
Exit Shopping Cart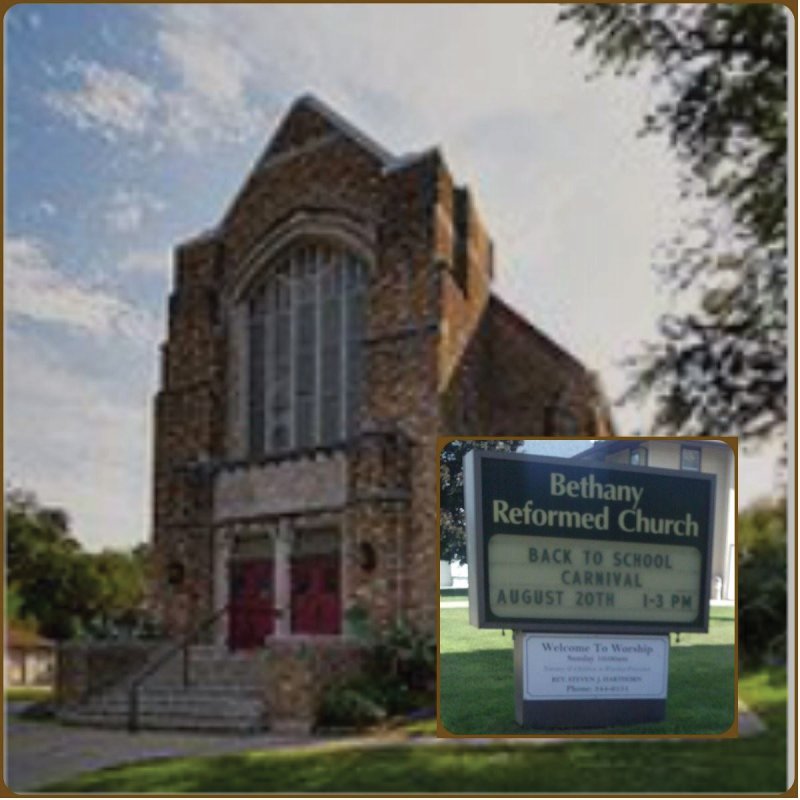 T
his past Sunday, August 7, 2016, we Ambassadors of Kingdom United Ministries Network  conducted our third Flash Fellowship excursion. During this phase of expansion, we are simultaneously carrying out reconnaissance while joining  in the worship service to our Lord and Savior Jesus Christ.  We visited
Bethany Reformed Church
where  the Senior pastor is Reverend Steven Harthorn .
First impressions:  As we were late this Sunday, the first impression was how they were prompt, due to the Pastor already being up speaking. We observed the congregation to be more mature in nature.
Hospitality: We weren't able to get an early vibe of hospitality due to our tardiness, yet we were  handed programs as we were seated.
Biblical Reflection -It was indicated how communion was taken in the previous service and it was explained how this pertained to the subject of the sermon: purity.
Praise and Worship - As we were only able to participate in the music and song choices  post-sermon,  we observed traditional Reformed renditions assisted by pipe organ aided by audio visual providing lyrics and was fairly easy to follow along.
The Message:
 The main text was found in
Matthew 5:8
and was part of a series which focused on the Beatitudes which is a portion of Christ's sermon on the mount. With the common thread of 'blessedness' as a focus of the series, each beatitude gives a component shows how to be blessed. The focus of this sermon how purity ie. Single-mindedness or
Katharos
as Pastor Harthorn explained, was from the original Greek language, will allow one to "see GOD".  It was noted how "seeing" God denotes a deeper meaning than just with optical perception. This revelation and nugget of truth coincides with the very nature of our excursions to experience and share the divinely inspired directive -- that we as believers see GOD working through each other.
Outreach- As indicated via their website, the church has various outreach ministries including Project Light, Food Security Ministries, Restorative Justice and Neighborhood Ministries.
Unique characteristics - There was an announcement that there would be an opportunity to celebrate the 80th birthday of one of the parishioners. Pastor Harthorn indicated this is a special milestone to the fellow congregants which consisted of mostly seniors.
Point of interest- The footprint of participation in the community beyond Sunday service.
Benediction-Pastor Harthorn made himself available at the door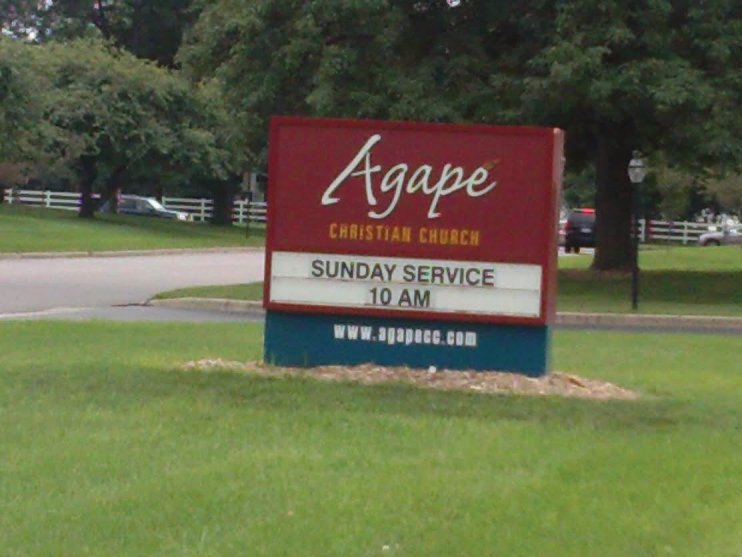 A
phrase that aptly describes the state of Christ's kingdom, also known as "The Church" is,  'birds of a feather flocks together'.  Some could say this lends to another phrase which has been embraced and re-iterated, with an even darker tone, often when describing Sunday morning congregations, 'Sunday morning is the most segregated time in America'. During a conversation that I recently had with someone trying find a church home, I had a revelation about why this may be. After several suggestions on what may be good choices ,  I was told , "I don't think I would feel
"comfortable"
  (quotations added to highlight the key word).  This revelation  presents  the challenge for each soul: "how much of a factor does comfort play in choosing a church/ministry? " 
This past Sunday, July 31st, we Ambassadors of Kingdom United Ministries Network  conducted our second flash Fellowship excursion. During this phase of expansion, we are simultaneously carrying out reconnaissance while joining  in the worship service to our Lord and Savior Jesus Christ.  We visited
Agape Christian Church
where Dave Sykes is the Senior pastor. 
First impressions:  Arriving earlier than the scheduled time , we observed the parishioners gathering  and fellowshipping
Hospitality: We were greeted immediately by an usher at the front door with a warm welcome. As we proceed  into the lobby, we were also welcomed warmly by those we encountered. 
Biblical Reflection - Through out the service, there were various indicators that this church is careful to base it's proceedings on biblical principles, ranging from a loving welcome to the taking of communion 1 Co. 11;23. 
Praise and Worship - The music and song choices  were contemporary aided by audio visual providing lyrics and was fairly easy to follow along. 
Youth Ministry: There is a children's ministry , where the children are blessed then taken to a separate service. 
The message: The main text was found in the book of James 1: 1-18. It was highlighted how James is a book which stresses the maturity of the Christian and goals that practicing Christians should strive to achieve. It is a book of "straight talk", as pastor Dave stressed. This seemed to be thematic to the whole approach of this ministry: one of straight talk. The message was chock full of interesting contrasts. One was between the main passage chosen in James and that of 1 Corinthians 1:1- 19, where not only the passages were contrasted but the authors, James, the brother of Jesus and Paul, an Apostle and the author of most of the books of the New Testament. The stress was on their differing approaches to the same gospel. This message contributes to the current overall message to Christ's kingdom today (including the mission of this Flash Fellowship): One Lord, with various approaches to bringing His good news. 
Outreach- There is an upcoming event called "Agape loves Westwood" (the name for the area/neighborhood) on Saturday August 27, 2016. Also, there will be a community Open House on Sunday, September 18th. 
Unique characteristics - Communion, which is the commemoration of Christ's body and blood was taken after the message. 
Point of interest- At the onset of service after praise and worship, a graphic was shown on an overhead projector of a snapshot of sparsely populated sanctuary where the congregation was asked, 'when was this taken'? After it was revealed that it was right at 10:00 a.m. that very same morning, the audience was encouraged to be punctual with the reminder of the appearance it would display to visitors and to the appeal to what seems to be a targeted audience -- students from Western Michigan University, of which the church is located within a few blocks from campus.  
Benediction- There was an alter call for those who hadn't accepted Christ as their personal savior.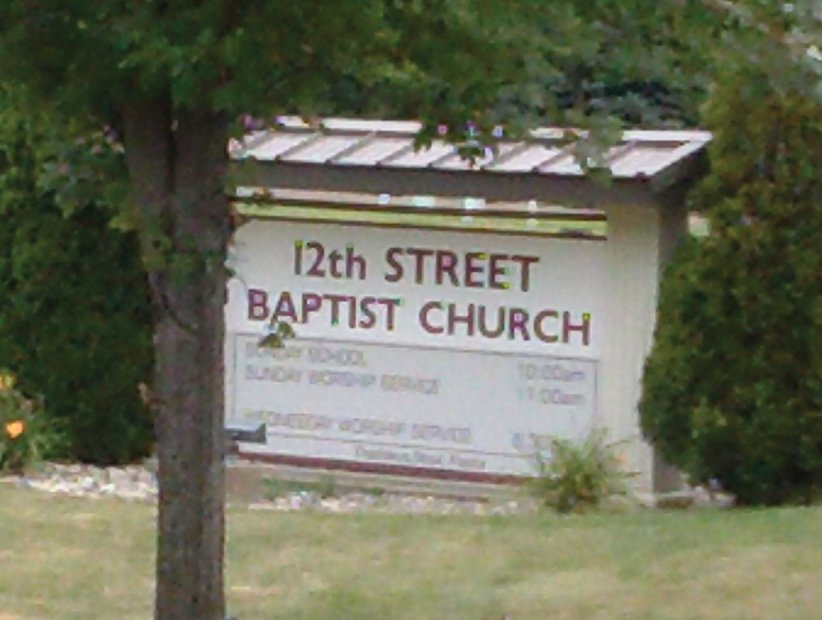 This past Sunday, July 17th, we Ambassadors of Kingdom United Ministries Network  conducted our first Flash Fellowship excursion. During this phase of expansion we are simultaneously carrying out reconnaissance while joining  in the worship service of our Lord and Savior Jesus Christ.  We visited
12th Street Baptist Church
where Thad Stout is Pastor.
We made sure to arrive earlier than the scheduled service start time, which we obtained from their website. First impression, as we sat in the parking lot, was that there was a greeter  at the door who was dressed very casually. We then observed other parrishoners arriving and they were also casually dressed. As I was wearing a suit, I took into account what the other Ambassadors suggested which was to shed the jacket. This coincides with our intention to blend and adapt and not draw any more unnecessary attention to ourselves other than that of being first-time visitors. After all, as Ambassadors , we mean to be the best representatives that we can be of our Lord and savior Jesus Christ.
Upon entering the vestibule/lobby we observed that, of the members that we saw, it was about 95% white, at the moment, all of the participating KUMN Ambassadors were black. To act as if this is an insignificant factor would be  doing an injustice to the descriptive of our mission. As many have observed, one of the most segregated times of the week in America is Sunday morning. This dilemma could very well be a significant factor to resolving the very glaring problem of race relations in not only the church, but our society as a whole. After all, one of the highest priorities for those addressing the ills of society is trying to understand why these violent and deadly flare-ups are occurring, where understanding is the keyword.
Overall, we were given a very warm and genuine reception by everyone we encountered. Pastor Stout met us as we entered the sanctuary with a very warm and personable way. It gave us all a sense of being at ease. He introduced himself to our junior Ambassadors who are teens, and noted how he would have introduced them to their youth Pastor but, as Vacation Bible School had just ended, he and the other youth were on a mission trip to Detroit to help participate in rehabilitating and revitalizing a Detroit neighborhood. This gave us the impression of the extent of outreach that was occurring there.
The service consisted of a participatory worship which was supported by audio-visual  technology which made it easy to follow along and participate. There was also a segment which included the children who'd participated in the VBS program which just ended with about 15 to 20 elementary age children participating accompanied by audio-visual effects.
The message preached was a part of a series on the Judges from the book of the same name. This week's focus was on Gideon found in the 6th and 7th chapters of the book of Judges . Points of significance gathered from the text were, concerning faith: have it, act on it, thrive in it, and remain true to it. Ultimately, in contrast to how when Gideon died, the children of Israel forgot GOD, then failed to serve HIM, established the lesson that we today must remember to pass on our faith to younger generations -- a very poignant message which addresses the problems we now face today in our society. 
All in all, from this Flash Fellowship excursion, we found this church to be  extremely welcoming and warm. Therefore, as this will be the aim of each venture, if you like a warm, casual, family-oriented, Christ -centered environment  to worship you will really like 12th Street Baptist Church.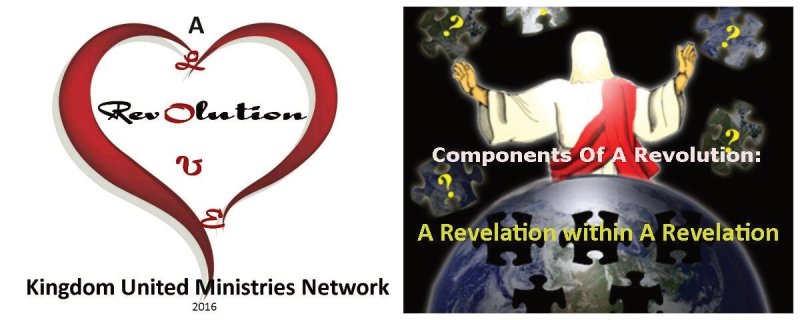 In the aftermath of the recent events that have not only occupied media headlines and the constant crawls on various 24-hour news feeds, but even more so resonating from the human heart of society, the query looms -- "Why"? It is also followed by the often complex and even more elusive query -- "what to do about it".  It is now becoming clear that for those of us who have been  prepared  for a time such as now to emerge from the shadows of obscurity to rise and put legs on our love-walk  and take up our holy armor and arms (
Ephesians 6:13 - 18
)  to be a part of the revolution. This report shall offer clarity to the assignment that has been given to us as true and practicing believers who have been called to rise up and carry out our Lord King Christ's call to unite, promote and expand His kingdom  here on Earth.
Revolution  noun  rev·o·lu·tion \ˌre-və-ˈlü-shən\  is generally defined as "the usually violent attempt by many people to end the rule of one government and start a new one" , or "a radical and pervasive change in society and the social structure, especially one made suddenly and often accompanied by violence". This revolution shall be defined  in a different way.
"For though we live in the world, we do not wage war as the world does.
The weapons we fight with are not the weapons of the world. On the contrary, they have divine power to demolish strongholds."
2 Corinthians  10: 3 - 4 NIV
. The only violence will be enacted against the true enemy of humankind.
"For our struggle is not against flesh and blood, but against the rulers, against the authorities, against the powers of this dark world and against the spiritual forces of evil in the heavenly realms." Ephesians 6:12.
Revelation Within A Revelation
In the early chapters of the book of Revelation, the Apostle John had a vision near the end of his life and ministry while being exiled on the isle of Patmos (
Revelation 1:9
), which ultimately was  of seven churches. Some have debated that the ones mentioned were just the literal churches of that time located in Asia. Others have said this is a metaphoric parable of types of churches. While still others say the seven represent time periods by which the church would evolve. The three of these interpretations can be used to make clear the state of the church then and now and why this current revolution is necessary.  
At the time of John's exile (approximately 96 A.D.) he saw a vision of the glorified Christ (
Revelation 1:13 -15
) who  revealed to him that the he was to send a message to seven churches in Asia. The one of significance as it pertains to this report is the church of Laodicea. For each of the six previous churches that were mentioned the Lord spoke of something that he liked about them, then admonished them on something that they could do to improve. This seventh church Laodicea he gave a scathing admonition and did not have anything good to say about them. It  is necessary to know a little about this actual church and it's surrounding area and circumstances. Laodicea was a coastal city, which by it's location, made it very wealthy. It was known for having a thriving economy with a sophisticated banking, medical community. It also was known to have an advanced (at the time) water system, which featured hot and cold running water. Hence, this is  why Christ referred to these such charateristics concerning them: their wealth (
Revelation 3:17
); the significant characteristic of their water system (
Revelation 3:15
).
The revelation within the revelation occurs in the 15th verse of this 3rd chapter, when The Lord indicates His preference by saying (NIV), "I know your deeds, that you are neither cold nor hot. I wish you were either one or the other! So, because you are lukewarm—neither hot nor cold—I am about to spit you out of my mouth. " It is here, that, if we were to take the three phases of water  - at it's hottest-steam;  at room temperature or warm liquified water; and in it's frozen state - ice, we then can get a clearer view of this revelation. Note how the Lord said in the 15th verse that He preferred that they be hot OR cold versus the lukewarm state mentioned in the 16th verse. Using the examples of these three phases of water contrasted to types of churches is where the revelation unfolds.
The characteristic of the cold church is as ice, staid, solid and it takes on the form of it's container, ie brick and mortar churches with established traditions and distinctive denominational traits, remember, a characteristic Christ prefers. The characteristics of the hot church are as steam, somewhat ubiquitous, not easily contained, also Christ's preference. It is also necessary to note the state that Christ rejected and why. Lukewarm water, when stagnate tends to breed bacteria and can even stink and neither offers the cleansing characteristic of very hot water nor the refreshment that ice cold water can provide. An example of this can also be seen at the churches inception in the book of Acts. In the 2nd chapter of Acts on the day of Pentecost,  you see the example of Christ's preference. When the 120 disciples of Christ, including the 12 Apostles, were gathered together in that upper room and were on one accord (cold),
"They saw what seemed to be tongues of fire that separated and came to rest on each of them." Acts 2:3.
It was then that the state of those believers began to affect those that were near and even outside of the four walls that they were contained, so much so that those that were in the streets heard them. As a result,
"Those who accepted his message were baptized, and about three thousand were added to their number that day." Acts 2:41 NIV
. This is an example of the church morphing from cold to hot and the results are evident, a body of believers still vibrant and viable today.
The cold, staid, solid, traditional church is all around us and THANK GOD FOR THEM! Some have become lukewarm, may GOD have mercy on them, because The Lord's words and intentions are clear of what their fate is. With that said it is time for the HOT church to emerge with a edict to revolt IN LOVE and WITH LOVE! As Ambassadors of Kingdom United Ministries Network we have been given an assignment to "Unite, promote and expand Christ's kingdom for the sake of souls" and we mean to unite and build bridges with all fellow believers in christ who are willing to link elbows and hearts to overcome this swell of hatred with love. Will you rise with us? Let us know and stay tuned for more updates.
/