Shopping Cart
Your Cart is Empty
There was an error with PayPal
Click here to try again
Thank you for your business!
You should be receiving an order confirmation from Paypal shortly.
Exit Shopping Cart
Lord and Savior Jesus Christ! Well, we find ourselves in the middle of the summer, in the middle of the year 2015 (and prayerfully, I find myself in the middle of my life). It has been my observation that the majority (present company included) are usually spending more time dwelling on past exploits of life's journey or looking to the future, be it dread or hope, for what's next over the horizon, while neglecting the present position in the midst of the two tenses. This misappropriation of focus can even be considered a tactic of the enemy who means to do nothing less than distract us from the "present" (gift) that is called "Today", also known as "NOW". Be it the middle of life, the middle of the year, the middle of summer or the middle of the moment, we can do justice to amend or build on the past and prepare properly for the future by making the best of our current situation. So take some time today to smell the coffee, smell the roses, enjoy a conversation, feel some sunshine, appreciate the rain, savor a breath of fresh air, embrace your freedom, reach, teach and encourage a child, respect and support a senior, and generally live, laugh and love more --- TODAY!
My family just recently commemorated 16 years since we emerged from our wilderness experience...then officially proceeded in ministry. Our official ministry, ie. Christian practice, began in August 1999 at the
Kalamazoo Gospel Mission
. It was here that our faith walk continued and GOD showed us why we had to go through the previous 3 years the way we did, resulting in our week of homelessness. Those formative spiritual years prepared us to be effective ministers to others who were homeless. It also prepared us to deal with various aspects of ministry and to effectively cross denominational barriers.  Those invaluable lessons that we learned served as a template for how to plan to proceed in our service unto the Lord globally.
"Do not despise these small beginnings, for the Lord rejoices to see the work begin, to see the plumb line in Zerubbabel's hand."
Zechariah 4:10 NLT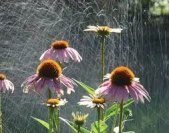 Blessed Wednesday to all! From Sunday's DTBM subject, "Showers Bring Flowers", emerged the query, 'into every life some rain must fall, the question is: can you stand the rain'. The scripture that was established was found in Matthew 5:44 - 45 "But I say unto you, Love your enemies, bless them that curse you, do good to them that hate you, and pray for them which despitefully use you, and persecute you; (45) That ye may be the children of your Father which is in heaven: for he maketh his sun to rise on the evil and on the good, and sendeth rain on the just and on the unjust." This established the fact that rainy  days will come, acknowledging that many perceive a rainy day to be one of gloom. Though we took some time to expound on this passage, per  usual during the cyber-service, the holy spirit led us to go in another direction and we were not able to fully expound on this notion. That is why we continue such conversations via this venue. Hence, the proceeding word, "After The Rain".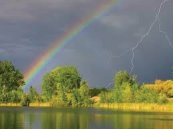 The first point that deserves exegesis is dispelling the perception that rain is a bad thing. This was one of the points covered in the broadcast (listen to 
DTBM- SHOWERS BRING FLOWERS
), yet there's more. The good news of this gospel message is that many of the perceptions that the majority of the world shares that exude doom and gloom, the word of GOD conversely shows to be incidents of goodness. Furthermore, form such incidents can emerge the most profound and prolific, life-changing messages. For instance, if one were to believe that rain and even storms were indicators of bad times in life, what can be divulged via the gospel truth is that such occurrences
still
yield peacable results like flowers blooming, crops growing, and all of nature, including humankind, flourishing. Thereby, though some storms yet result in some negative after effects, more positive results and consequences abound. So it is in our relationships. In many relationships which have ended in divorce, there were children born, which, truth be told, are always a blessing. Therefore, we must then realize that there is yet opportunity to salvage, which is necessary after many storms, them cultivate and nourish such fruit. Granted, some may only see their children as the bane of their existence, in those cases, this soulcheck resounds,  'what are you doing to make your fruit grow properly?'. As the Bible states, "Do not be deceived: God cannot be mocked. A man reaps what he sows." Thereby, ripeness and rotteness is a result of what we sow many times. On final point, one of the benefits of believing in Christ is, " And we know that all things work together for good to them that love God, to them who are the called according to 
his
 purpose." So, however you view a storm, you who be of faith, know that somehow it's working out for your good.
2 Timothy 3 New King James Version (NKJV)Perilous Times and Perilous Men

3:1" But know this, that in the last days perilous times will come: 2 For men will be lovers of themselves, lovers of money, boasters, proud, blasphemers, disobedient to parents, unthankful, unholy, 3 unloving, unforgiving, slanderers, without self-control, brutal, despisers of good, 4 traitors, headstrong, haughty, lovers of pleasure rather than lovers of God, 5 having a form of godliness but denying its power. And from such people turn away! 6 For of this sort are those who creep into households and make captives of gullible women loaded down with sins, led away by various lusts, 7 always learning and never able to come to the knowledge of the truth."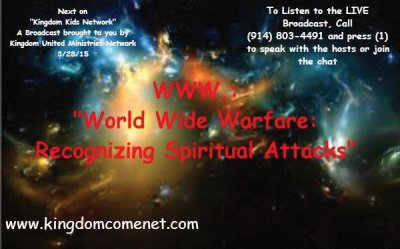 If ever there has been a time of war, it is NOW!  Not in physical manifestation only, but in specie "spiritual".  Since the
"Kingdom Kids Network"
broadcast on Saturday and the
"Dying to be Married"
on Sunday, the hordes of Hell have been marching and have enlisted the assistance of the unwittingly, the entangled and even those who have given way to their own carnality and fleshly desires.  The tides of life's boisterous  waves having beat against the apertures of men's hearts are wearing saints, disillusioning the simple and daunting the hope of our youth.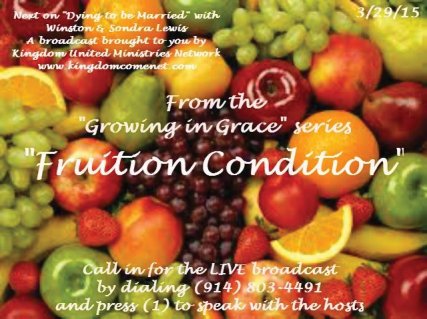 When facing the provocations that spew from lips of naysayers, backbiters, and haters, it is most important that we realize (though under attack) that this is not a flesh and blood warfare.  
Ephesians 6:12
Our enemy (the Devil) is out to utterly destroy our witness and halt our testimonies of the abundant grace and glorious workings of the power of God flowing in our lives, ultimately to steal the word sown in our hearts and he
uses
people.  
Our first response to offenses is usually to view the offender as the culprit and if we are not responding the power of the Holy Spirit, we can and sometimes will be led astray by our carnal man resulting in the ensnarement of the enemy to discredit our testimony and steal the word that has been given us.
Mark 4:16-17New King James Version (NKJV)
16:16 " These likewise are the ones sown on stony ground who, when they hear the word, immediately receive it with gladness; 17 and they have no root in themselves, and so endure only for a time. Afterward, when tribulation or persecution arises for the word's sake, immediately they stumble."

Oh, how to avoid the offenses of life?  The fight to overlook unwarranted criticisms of others, to bridle our tongues when we see the enemy is using someone to provoke us to anger, to die to our flesh and the lusts thereof that lead us headlong into ungodly relationships that disarm us, resulting in heartache, and devastation.  Yes, the Devil knows the
"enemy-in-me"
and has studied every move.  His imps and demonic troops have been given express orders to relentlessly
"steal, kill and destroy"
everyone on his radar.  He is the master deceiver and  his deceptions cannot be discerned by the carnal and un regenerative soul.
1 Peter 5:5-8New King James Version (NKJV)Submit to God, Resist the Devil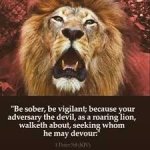 5:5  "Likewise you younger people, submit yourselves to your elders. Yes, all of you be submissive to one and be clothed with humility, for  
"God resists the proud,

But gives grace to the humble."
6 Therefore humble yourselves under the mighty hand of God, that He may exalt you in due time, 7 casting all your care upon Him, for He cares for you."
8 Be sober, be vigilant; because[b] your adversary the devil walks about like a roaring lion, seeking whom he may devour."
If we forget that God has a plan to bring  to fruition that which He planted in us for His glory, we will cower under pressure, draw back at the threat of confrontation and give in to the deceptions of man because we'd rather settle for what we do see rather than to wait and believe Him for what we don't (see spiritually).
Ecclesiastes 3:11 New King James Version (NKJV)
11 "He has made everything beautiful in its time. Also, He has put eternity in their hearts, except that no one can find out the work that God does from beginning to end."
Armor up Saints of God!  This is an ALL OUT WAR!  Now is not the time to give up.  It is never a time that good soldiers run away from their enemy.  Yours is relentless and he will not back down neither will he show you mercy. He wants to utterly annihilate you.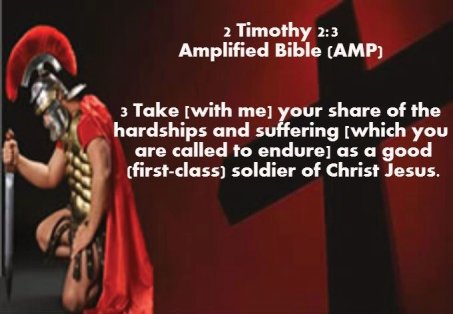 The motto of The Lords army is always to "Fight the Good Fight of Faith!" and to "Endure hardness as a good soldier"  
2 Timothy 2:3
 Be spiritually minded and lay aside every weight and sin that does so easily beset you or throw you off course.
 (Hebrews 12:1)
Lay hold of that which is before us, despising the weapons the enemy uses against us (Shame, guilt, false humility (which is a form of pride) and everything he's used against us in the past.   
Galatians 5:19-21 "The acts of the flesh are obvious: sexual immorality, impurity and debauchery; 20 idolatry and witchcraft; hatred, discord, jealousy, fits of rage, selfish ambition, dissensions, factions 21 and envy; drunkenness, orgies, and the like.  I warn you, as I did before, that those who live like this will not inherit the kingdom of God."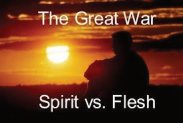 His grace will always be sufficient for any battle we face.  Continue to look to Jesus, the Author and the Finisher of our faith.  If we suffer with Him, our reign is sure!
It is a fight for "Fruit".  The fruit that the Word of God produces in our lives.  Therefore, we cannot be passive and be intimidated when evil tries to silence us, when the kingdoms of this world mandate that we worship at the feet of compromise and ungodliness.  We are living in a time where the tree will be known by its fruit as never before.  We are engaged in a "Fruit Fight"!
Matthew 12:33King James Version (KJV)
33 "Either make the tree good, and his fruit good; or else make the tree corrupt, and his fruit corrupt: for the tree is known by his fruit."
3 "Behold, children are a heritage from the Lord, the fruit of the womb a reward.
4 As arrows are in the hand of a warrior, so are the children of one's youth.
5 Happy, blessed, and fortunate is the man whose quiver is filled with them! ..."
Oh, the joys of parenthood!  I'll never forget holding my oldest son and firstborn child while beholding the miracle (yes, for me it definitely was) of God's favor upon my life.  I remember thinking when he was only a few days old "What will you be like at 10, 15 or 20 years of age?"  Now, over 30 years later, the question resounds stemming from the epoch of his birth  "Where did the time go?"
Engrafted within the various stages and seasons of parenthood, the blessings kept coming as well as life's challenges: (disappointments, rejection, struggle, loss, pain, confusion) you name it, it was in there.  
Somehow I knew I'd never be able to teach my sons what it was to be a "real man" and that it was something only a real man could do, and although learning to love and trust another man with my heart, my children and ultimately our lives, was not only going to take some work on his part, but I too would be required to sow seeds of sacrifice as well.  So during the courses of "Parenting 101 - ...", "Love and re-marriage: Doing it God's way" and  "How to die in order to live", ours has been a journey where slow and sometimes unassuming growth in the midst of the vicissitudes of life, are now coming to fruition.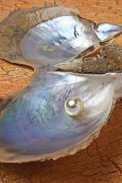 I was reminded this morning of just how much I'd taken for granted and why it is so necessary to take time, no "make time" to count my blessings and recognize that all too often, the fruit of hope can be overlooked and hidden beneath the boisterous clamour that hovers over the door of our heart, waiting to gain access.  But as the glory of a clam  is found in its pearl,  whose brilliance and value is developed in secret places and whose seed stem from pain and irritation, so are many of the most precious and valuable things in our lives.  The epiphany began like this:
I'm preparing a meal for our oldest son "M1" (using initials since I don't have permission :-) who's visiting us from out of town and our youngest son "C" who's home sick.  Our fourth son "Q" comes home and I ask him to text his older brother "T" to let him know that M1 is home.  He informs me that they spoke yesterday and have already made plans to get together while he's here.  Freeze!  I am now experiencing a utopian moment, and here's why: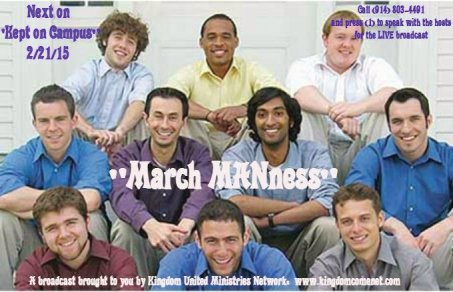 Earlier this morning, M1 calls me to let me know that he and brother M2 are headed to the house after spending a good portion of the evening before together.  When they arrive, dad and sons spend time together sharing (no doubt, the responsibility, accountability and piety the sons have been taught by their dad is being revisited).     
March MANness
 is in full effect!  
Each day leading up to this, our daughter is in constant communications with all of her brothers, through text, phone or just being in the same house.  Daddy is on everyone's "must call" agenda when they get home from school or work, not because they were told to, but because they "like" talking to daddy.  Although we are far from perfect and being problem free, this in itself is the product of hope planted during the "see nothing" years of our lives.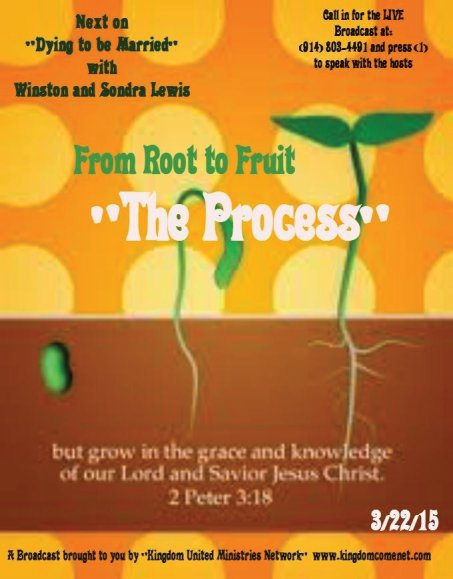 There were years where dysfunction, bitterness, lack, being viewed as misguided and tumult would have caused most to give up.  We did.  Believing we'd ever see our marriage (yet alone our family) ever make it   (as DTBM's broadcast spoke of in 
"From Root to Fruit:  The Process"
 would take an act of God.  But God, in His Omniscience, planted the seed of hope that carried us through those seasons and His voice and His word overrode the voices of doom in our head and gave us the strength to press on.  Hope could not and would not relent to the voices of disparity but instead subdued them.   The residue of unforgiveness, offense and bitterness have been washed away and the stench from the decay of pride has been eradicated by the sweet scent of its sacrifice during the winter months.  The when and how were so subtle and unobtrusive, I can't even pinpoint when it occurred. 
Romans 11:33Amplified Bible (AMP)
33 "Oh, the depth of the riches and wisdom and knowledge of God! How unfathomable (inscrutable, unsearchable) are His judgments (His decisions)! And how untraceable (mysterious, undiscoverable) are His ways (His methods, His paths)!"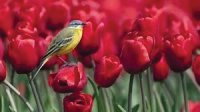 Spring is here!  Though we are still experiencing some of the same weather conditions left over from a very hard winter here in the Midwest (colder than Spring days, occasional snow, etc.) we've had enough warm days that the ground will not respond to the cold the same as in the winter months.  Instead, when we get a little snow or the rain begins to fall, it doesn't stick or hang around as long.  The Tulip leaves were the first to peak through the snow.  The birds have already begun ushering in the morning and creation has already been alerted that it is indeed Spring!
Things that were dormant throughout the winter will begin to awaken.   Perrineals will remember it's their time to arise.  We'll even use some of the very things that would have stunted a plants growth as compose to help to enhance it.  So will it be in our lives.  Nothing from our past will ever be wasted.  God will use it all to work together for our good and for His purpose.  That we might see the result of us loving Him enough that we'd be willing to obey him to the point of sacrifice.  We will experience the "Fruition of Hope".
Isaiah 61:3Amplified Bible (AMP)
3 "To grant [consolation and joy] to those who mourn in Zion—to give them an ornament (a garland or diadem) of beauty instead of ashes, the oil of joy instead of mourning, the garment [expressive] of praise instead of a heavy, burdened, and failing spirit—that they may be called oaks of righteousness [lofty, strong, and magnificent, distinguished for uprightness, justice, and right standing with God], the planting of the Lord, that He may be glorified."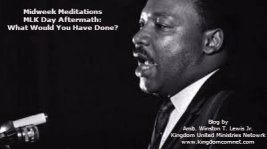 On Monday, January 19th, the day that has been Nationally established to celebrate the life and legacy of Dr. Martin Luther King , Jr., I found it interesting that our children had school when most others in this area did not. For a short time I had a radical moment, but it was soon quelled after a conversation I had with my wife, where we concluded the whole 'Dr. King- would-rather- had -students- attend-school- to-learn- more- about- the- civil-rights-movement' thing. As much as that benefit of the doubt sufficed for the moment, I still challenged my children to take note of what observances would occur in school that day. 

Not long after our children were at at school, did we receive a phone call from the school, where my daughter let my wife know she wasn't feeling well. My wife decided to go pick her up. When my daughter got home and after she had some medicine, prayer, and rest,  I asked her about school. She then stated with some slight indignation, that when she asked her Social Studies Teacher how they would observe Dr. King, the teacher's response was that they would watch a two minute video and that was it because, due to all the snow days they were behind on work, yet near the end of class, there was quite a bit of time left over for "free time".   
Almost simultaneously we observed a report on CNN  of how a sister went to a police gun range for target practice and found a line up of perpetrators with bullet holes in the faces of black men, one of which just happened to be her brother who was still alive and sitting next to her! This incident sparked even more conversation, now between the three of us, centered on this controversial situation and the credence given to the theory of how it seems easier for some officers to shoot black men.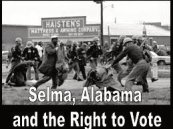 We then determined to see the movie Selma and would pick our son up from High School when he was dismissed.  Arriving at the theater, we were relieved to know we'd ordered the tickets online before hand because it was sold-out. We got there just as the last preview was being shown, but there weren't any seats left for us all to sit together, so after short deliberation in the dark, my wife took my daughter to find seats near each other and I told my son to just grab a seat where he could. The movie was great. Afterward, it felt like a sense of accomplishment because we had an opportunity to educate our children while having a deep and meaningful discussion about those times and how it all is significant to today. 
I then found out how my wife and daughter both experienced situations where patrons were rudely kicking their seats among other things. Once again, I found myself challenged, especially in light of what we'd just witnessed with the success of a movement of non-violence, to survey my diplomatic, ambassadorial (may not be a word) soul. The queries: "what would you have done if you were present during that incident - (a) politely asked them to stop (b) sternly asked them to stop (c) loudly asked them to stop or (d) went to get the usher for them to handle it. 
What would you have done?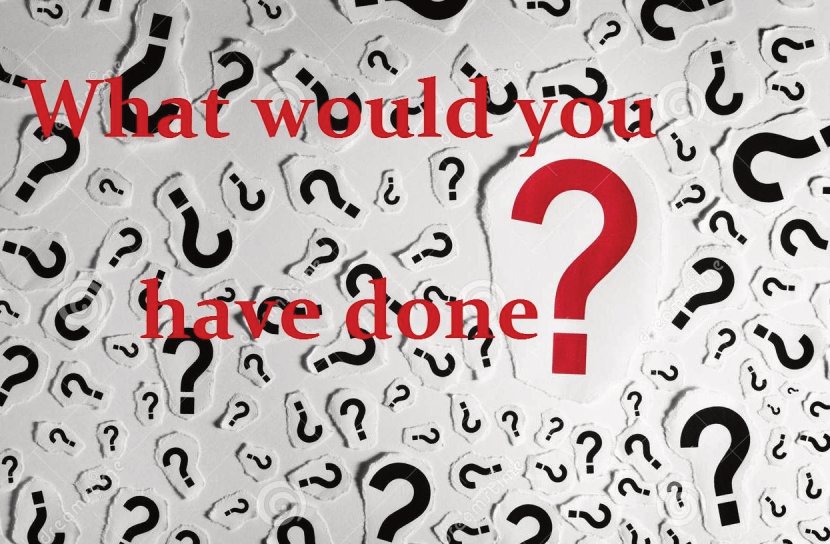 "Dying To Be Married with Winston and Sondra Lewis"

, the subject was presented for discussion,

"Reasons, Seasons and Lifetime"

. During this broadcast, we looked at the impact that people have on our lives. Sometimes people cross our path for a reason, for a short period of time with purpose, or for a season, for a longer period of purposeful time, but yet for a limited period, then there are people whose lives who remain with us for a lifetime.  




As many of us believers in Jesus Christ have the celebration of His first advent in our rear view mirrors, while others are still celebrating it for one reason or another, (don't want to take down the lights or tree we so laboriously put up), we should all acknowledge that the main reason He came was to save the souls of humankind. This reality, along with the details of how this occurred, should behoove us to realize the value that GOD places on souls. It makes the passage of

John 3:16

most poignant as it states, "For GOD so loved the world, that He gave His only begotten Son that whosoever believes in Him shall not perish but have everlasting life." Two great reasons to embrace this truth resounds. One, via the life of Christ, every soul is considered valuable, hence, the inclusion of "whosoever" in the open invitation to eternal life. Two, that His gift of salvation is not just one that can last an eternal lifetime, but can be spread to others. 




So what do we do with such a valuable gift? Re-gift! Not in the sense that the world does it, by repackaging a gift that was given to them that they don't want, then giving it to someone in which they feel obligated to  give, but give this gift away while still enjoying the benefits there of. The good news about "divine re-gifting", if you will, is that though you have given  this gift away, you have also kept a significant portion for yourself that you can yet benefit as well, and have even more to give to someone else. In a practical sense, it's like giving away the fruit of the Spirit (see

Galatians 5:22-23

, "But the fruit of the Spirit is love, joy, peace, longsuffering, gentleness, goodness, faith, [v.23]Meekness, temperance: against such there is no law.") and keeping the seeds to plant more trees! 




Finally in all your reflecting, projecting and forecasting, take a moment to recognize the value of the souls you encounter each day. Please remember, you can listen to the broadcast below on demand just by clicking on the link. You are welcome! 




(click on the link above to listen to broadcast)

&

The link below to view the promo for the broadcast
















0

/