Shopping Cart
Your Cart is Empty
There was an error with PayPal
Click here to try again
Thank you for your business!
You should be receiving an order confirmation from Paypal shortly.
Exit Shopping Cart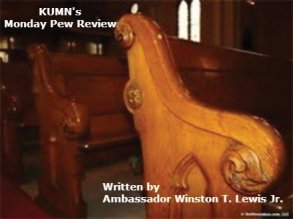 Blessed Monday to all. Praying that you all had a blessed weekend. It was quite an eventful one for us at
Kingdom United Ministries Network
. Although this past weekend feature a rare 5th Saturday, where there weren't any of the usual Saturday morning cyber services, there is much that can be updated on the spiritual front. Due diligence must also be given for the summation of the previous series,
"Formulas for Resolutions"
.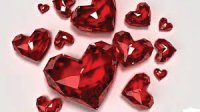 First, Sondra and I recognized and celebrated our 23rd wedding anniversary. By exclaiming,
'To GOD be the glory'
, I don't mean to sound trite or sound cliche, but we have literally and even more so spiritually, mean this in all truth. Had it not been for the Lord on our side, we would
not
 have been. Yet, by His grace, we have made it this far with plans to fulfill the ultimate vow: 'til death do we part'. You can see the video that Ambassador Sondra (sounding official for a reason) put together of us over the years. Only because she went through the trouble will I relent to exposing these old pictures, so just click on  the video below: 
On DTBM -
Dying To Be Married With Winston And Sondra Lewis
, we began a new series for the month of February, "Levels Of Love". In this series, we will examine the four levels of love as categorized by the Greek interpretations of love, which include
Eros, Phileo, Storge and Agape
. This past cyber-service we focused on Eros, the shallowest level of love, and determined whether or not this level of love which indicates the "erotic" or physical attraction that we have for one another, should even be considered in the conversation with the other three, deeper and more intense levels of love. Go to 
DTBM: The Levels of Love
Finally, stay tuned for the upcoming blog, Midweek Meditations later this week for the summation of the previous series "Formulas For Resolutions". After all there is always something left on the table. This begs us to ask: 'What's in your pew?"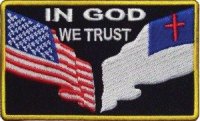 I
t is my prayer that this entry finds you at peace and free.  As we, in America, are on the precipice of celebrating our independence, it should behoove us to take a moment to truly reflect on what our freedom means. Surely as we embrace such noble notions of obtaining "life, liberty and the pursuit of happiness", we should also realize all of the other elements that make freedom and independence such the revered concept. Accountability, responsibility and piety are other characteristics which should be harmonized when we raise our voices to declare our independence. Be it by our expression of our independence via fireworks, celebratory barbecues, during family gatherings and reunions, or much deserved vacations from the many hard and stressful days of running in life's rat race, we should all take a quiet moment to reflect on how all can extend the borders of Freedom, in particular to those who don't know it's sweet taste.
We can extend the declaration of independence beyond just written words or even audible voices to practical actions manifested in the form of accountability, responsibility and piety. We can exude our accountability by submitting to, respecting and upholding the laws and tenets of this country which we revere and to whom we pledge our allegiance. We can show our responsibility by being ready, willing and able participants in the process of making these laws better for all our society, presently as well as in the future; don't just talk about it, walk about it. Ultimately, being pious, i.e. submitted and committed to the true and living GOD and HIS righteousness will insure our prosperity. Even though this great declaration of independence emerged from the lips of flawed individuals and even hypocrites, one can't deny the evidence of the progress of a country who has dared to rally around such beliefs. Consider the benefits available for an even greater form of independence, as in True Freedom.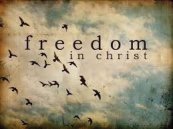 As much as there are many benefits to the freedom that America offers and is representative of around the world, there is an even higher form of freedom that we who be of faith should also take a reflective moment to relish, re-evaluate and then plan to re-iterate in our everyday life styles. Surely the passage found in the gospel of
John chapter 8:31 -36
, where Jesus emphasizes that those who follow Him are free indeed, is one of the most obvious and prominent scriptures which highlights this higher level of freedom. It's a level of freedom that supersedes Freedom of Speech or whether we can carry weapons or not be discriminated against. Though those noble tenets, which we so value here in the U.S.A. are priceless treasures worth fighting for, and yes, even dying for, The Greater Truth that makes us free indeed should be even more emphasized. It is not just a tenet worth fighting and dying for, it is one which makes life worth living. It is the understanding of this powerful truth which will loose the fetters, chains, dictatorships, autocratic ruler-ships, oppressive habits and binding addictions which have enslaved so many.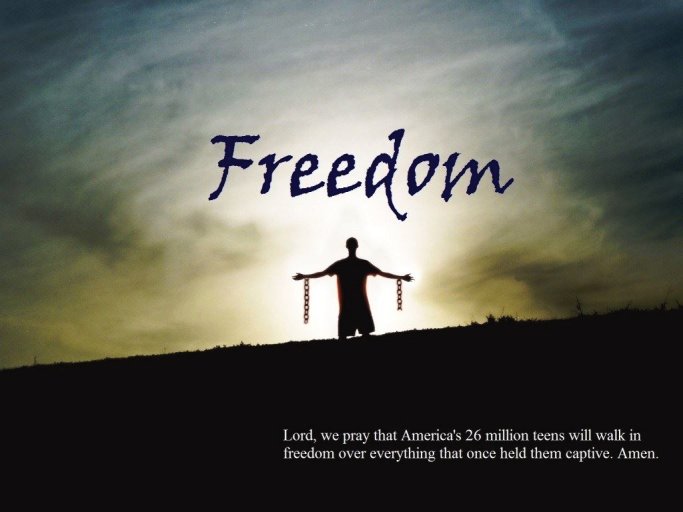 The one who was prophesied about who was to set captivity captive
(Psalms 68:18)
has already come and is now accessible to all
(Ephesians 4: 7&8)
. All one needs do to be engrafted in to such invaluable and precious freedom is believe in their heart and confess with their mouth
(Romans 10: 9 &10)
that this Lord King Christ shed His blood on that cross for them and rose again to establish our opportunity to be free indeed. So in this time where our freedom is emphasized, don't just celebrate and reflect on 
your
 freedom, but pray that others be free and pray for the strength, wisdom and thereby the ability to spread this life-changing word effectively to someone else who may know that they too can be free indeed.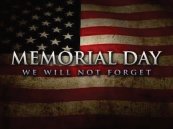 Blessed Memorial Day
to all those recognizing such a day. As it is our way to celebrate life at Kingdom United ministries Network, we will take the time to recognize, appreciate and give rousing support to all those troops who are serving and have served in the military. We took a moment on the most recent episode of "Dying to Be Married With Winston and Sondra Lewis" (click on
Mayday, Mayday! PG Suggested: Parents just don't understand
in case you missed it)  during the Exhortation segment. We also took our appreciation and recognition to the next level by taking a moment to also recognize soldiers in the Army of the Lord, standing on the passage found in
Hebrews 12:1
which states,
"Wherefore seeing we also are compassed about with so great a cloud of witnesses, let us lay aside every weight, and the sin which doth so easily beset us, and let us run with patience the race that is set before us"
. This passage reminds us as well as encourages us that because we have had such great examples of soldiers of the faith like Abel and Abraham and others of that ilk, that we should likewise stay focused in our faith to achieve and obtain similar fruitful results, if we make sure to avoid the distractions that are ever around us.  On Saturday, 5-24-14, Kingdom Kids Network (in case you missed it, click on
KKN: Reality Check!
) set and example of of this very focus when they tackled the subject, "Reality Check". this shows how uniform the message is as this is just what is necessary in order to remain focused on our goal of being included in that great cloud of witnesses ourselves. What was some good word that you experienced this past weekend?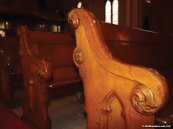 This is a new entry for this website that will prayerfully be consistent as well as uplifting, inspiring and motivating, which is always our intention at
Kingdom United Ministries Network
. This is the beginning of the second quarter of the year and with the onset of spring, we have several other new launches that are budding and soon to be in bloom that we pray will be as uplifting as well. along with this weekly post, stay tuned for
"The Late-Bloomers Journal"
- a collection of inspiring accounts of testimonials and chronicled experiences of people who have began projects, procedures, or other processes which they started later in life. Also,
"Silver Linings"
- a column which will attempt to find the silver lining in every troubling situation for those struggling to endure the trials and tribulation that shall occur in life. 
Concerning "The NEW Pew Review", this offering is a review of what occurred in the services or inspirational gatherings that we participated in this past weekend. We will give a review of the services and cber services that we experienced, then welcome your testimonies and experiences or responses to what has been rendered. this is just another way that we may come and reason together, after all, we are all about 'uniting, promoting and expanding the Kingdom of our Lord and savior Jesus Christ for the sake of souls. 
On Saturday, 5-10-14,
Kingdom Foundational Truths
continued the conversation of Angels: Holy and Unholy with a subtext of strategies and Strong holds In case you missed it, here's the link
http://www.blogtalkradio.com/kumn/2014/05/10/kft-11-angels-holy-and-unholy-part-2-strategies-and-strongholds
 . We took a look at what is the root of these great atrocities that have occurred and are yet occurring in the world as well as our communities, homes and hearts.
James 4:1
(though not referred to in the aforementioned program) is most appropriate stating, "From whence 
come
 wars and fightings among you? 
come they
 not hence, 
even
 of your lusts that war in your members?" We also took advantage of the moment to give a shout out to Mothers, carrying the baton to be passed to the weekly Sunday evening main stay of
"Dying To Be Married with Winston and Sondra Lewis"
.
With these things said, what was your most memorable inspirational moment this past weekend, Ye who be of faith?
/