Shopping Cart
Your Cart is Empty
There was an error with PayPal
Click here to try again
Thank you for your business!
You should be receiving an order confirmation from Paypal shortly.
Exit Shopping Cart
Lord and Savior Jesus Christ! Well, we find ourselves in the middle of the summer, in the middle of the year 2015 (and prayerfully, I find myself in the middle of my life). It has been my observation that the majority (present company included) are usually spending more time dwelling on past exploits of life's journey or looking to the future, be it dread or hope, for what's next over the horizon, while neglecting the present position in the midst of the two tenses. This misappropriation of focus can even be considered a tactic of the enemy who means to do nothing less than distract us from the "present" (gift) that is called "Today", also known as "NOW". Be it the middle of life, the middle of the year, the middle of summer or the middle of the moment, we can do justice to amend or build on the past and prepare properly for the future by making the best of our current situation. So take some time today to smell the coffee, smell the roses, enjoy a conversation, feel some sunshine, appreciate the rain, savor a breath of fresh air, embrace your freedom, reach, teach and encourage a child, respect and support a senior, and generally live, laugh and love more --- TODAY!
My family just recently commemorated 16 years since we emerged from our wilderness experience...then officially proceeded in ministry. Our official ministry, ie. Christian practice, began in August 1999 at the
Kalamazoo Gospel Mission
. It was here that our faith walk continued and GOD showed us why we had to go through the previous 3 years the way we did, resulting in our week of homelessness. Those formative spiritual years prepared us to be effective ministers to others who were homeless. It also prepared us to deal with various aspects of ministry and to effectively cross denominational barriers.  Those invaluable lessons that we learned served as a template for how to plan to proceed in our service unto the Lord globally.
"Do not despise these small beginnings, for the Lord rejoices to see the work begin, to see the plumb line in Zerubbabel's hand."
Zechariah 4:10 NLT
On the December 2014
"Naomi's Daughters"
broadcast we had two amazing and insightful guests; Sister
Maranda Forney
and Brother
Mawejje Joseph
all the way from Kenya. They brought a mighty message about giving that struck me so much that I had to write about it.
The need that they shared with us can be found at
www.generationyouthuganda.org.
This ministry was brought to Brother Joseph in a dream and we all know that God uses many avenues to show us our purpose in the Body of Christ. This dream told him that he was called to help girls and young women.  He had the opportunity to speak to some youths and he was told that one of the larger needs for the young women was monthly sanitary products. That dirty rags was what they primarily used at that time. Now to women here in the United States, this is something that we have never needed to do, nor could we imagine, but ladies, the need does exist. This man, a man who has no need for the products, has taken this project on, among others, to help these needy young women.
Christ has called His believers to rise up and to take on the task of showing His love through them. He wants the world to see that the love of Christ is not just a tagline but that it is a real and a tangible thing. So much so, that He is calling us all to action. Just as the disciples in
Matthews 14
, Christ ministered to the 5000 that gathered around Lake Galilee upon his crossing. He healed the sick and then He gave them a word. In verses 15 and 16, the disciples suggested that the time had come to disperse the crowd so that they could go home and have a meal and Christ said,
"No, you feed them"
.  I love the way that Christ gives us the word and an example of how to love people in need.  Jesus did not agree in passing that the crowd maybe hungry, He did ask the disciples what could be done for the people, No. He told them to contemplate no longer and to feed the crowd. Just as Jesus told Peter in
John 21:17 "Peter, do you love me? Feed my sheep."
It is our job to feed His sheep, to clothe the naked to visit the sick and imprisoned and to proclaim the Good News.
So, this is a call to action! I ask that everyone reading; everyone that is within the sound of my voice, open their hands and hearts to someone in need. Find a ministry, like
Kingdom United Ministries Network
, that is good soil and plant a seed! KUMN is good soil that has an honest heart (
Luke 8:15 CEV
).  They listen and they obey the voice of God, being led by the guidance of the Holy Spirit.  Generation Youth is an organization that is clothing the naked and welcoming the stranger (
Matt 25: 35)  
The're many other ministries out there who's greatest gift to the world is that they show the Love of Christ by caring for his sheep.
Find good ground, sisters and brothers and sow a seed. Reach out to your local church and get involved. I know that it can be a daunting task to find where your gifts are best put to use, but I challenge you to do as it is given to us in
Ecclesiastes 9:10
and
"do what your hands find to do."
Get busy spreading love abroad. Let's not hide our light under a bushel but let our light shine!
Amb. Kathy Thompson
No Ordinary Storm
Mark 4:37-39
 And there arose a great storm of wind, and the waves beat into the ship, so that it was now full.
And he was in the hinder part of the ship, asleep on a pillow: and they awake him, and say unto him, Master, carest thou not that we perish?
And he arose, and rebuked the wind, and said unto the sea, Peace, be still. And the wind ceased, and there was a great calm.
This was no ordinary storm.  Previously, Jesus had been teaching on the kingdom through a series of parables.  It was in this very ship that he taught by the sea side because of the multitude that had come to hear him.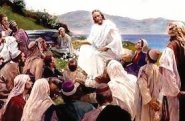 He taught them the parable of the sower and the seed.  He taught them that a candle is meant to be seen and that nothing in secret would remain hidden.  He told his disciples that to them it was given to know the mysteries of the kingdom but that it was hidden from those who chose not to seek it out.  And that if they didn't understand the parable of the sower and the seed, they wouldn't understand any other. Little did they know that the teacher was in his glory and their ship was his class room.  They were being given the answers before the test.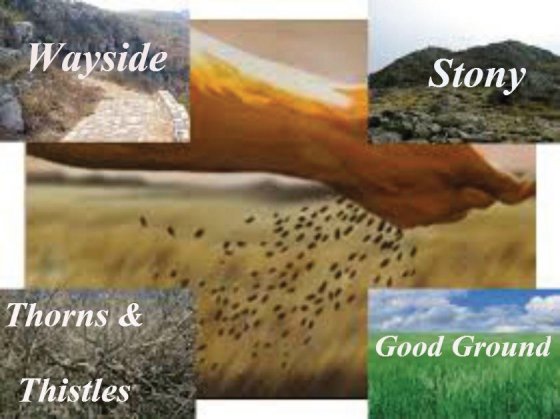 Have you ever been given a dream, a word that resonated in your spirit that you knew, was more to it than met the eye?  You knew God was telling you something.  Something that took seeking Him to get an understanding?  "It is the Glory of God to conceal a thing.  But the glory of kings to search a matter out."
Proverbs 25:2
  Jesus was the master teacher (orator).  He could give a parable that man's wisdom had no grasp of understanding.  But it was not in the telling that they would learn, but rather in the test that followed.
After teaching many parables that day (lessons on various aspects having to do with the Word of God, the one who teaches it, enemies of the Word, those who receive it and those who don't, why and what the word will produce) in verse 35b, the teacher is ready to give them the test saying "Let us pass over unto the other side."
The scene is set.  It is evening and along with the boat that Jesus and his disciples are on are several other smaller boats.  Then comes an unusual storm.  A storm so fierce that on the sea, it is of hurricane proportions.  This in and of itself is unnatural as hurricanes are common only in large bodies of water such as the Atlantic Ocean.  But this storm sends their boat reeling as the waves beat ferociously against it.  The waves are so relentless, they lift the boat high almost touching the sky and with the tumult of the violent winds, send the boat crashing to depths of the sea.  The deep looming sound of the creaking of the helm and the cracking of lightening overwhelms the men's hearts as the waters that were once on the outside of the boat have now come inside and their boat is now full.  Although a few of them are seasoned fisherman and have gone through storms before, they have never experiences anything like this.
Isn't it something how no matter what you think you know about life, there are times when our faith is being tested that we face unusual circumstances that seem to come from nowhere?
Psalm 107:23-30Amplified Bible (AMP)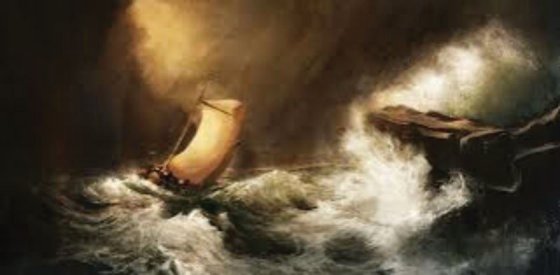 Some go down to the sea 
and
 travel over it in ships to do business in great waters;
These see the works of the Lord and His wonders in the deep.
For He commands and raises up the stormy wind, which lifts up the waves of the sea.
[Those aboard] mount up to the heavens, they go down again to the deeps; their courage melts away because of their plight.
They reel to and fro and stagger like a drunken man and are at their wits' end [all their wisdom has come to nothing].
Then they cry to the Lord in their trouble, and He brings them out of their distresses.
He hushes the storm to a calm and to a gentle whisper, so that the waves of the sea are still.
Then the men are glad because of the calm, and He brings them to their desired haven."
So the men cry out to Jesus and awake him from his rest.  Now its one thing for them to be going through all of this and after all, wasn't it Jesus who said "Let us pass over to the other side?"  We wouldn't be going through this if it weren't for us following him!  And to make matters worse, when we need him the most, he's in the back of the boat (uh, class room) sleeping!
Have you ever felt like when all hell was breaking loose in your life that Jesus was somewhere asleep?  But even the answer to this question (I'm sorry, test) had been given to them when he said in verses 26-29 of Mark 4:
So is the kingdom of God, as if a man should cast seed into the ground;
And should sleep, and rise night and day, and the seed should spring and grow up, he knoweth not how.  For the earth bringeth forth fruit of herself; first the blade, then the ear, after that the full corn in the ear.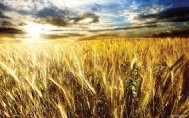 But when the fruit is brought forth, immediately he putteth in the sickle, because the harvest is come."
Now the master teacher is ready to reveal the lesson that he'd spent all the day teaching them.  How well did they do?  Did they pass?  He arises (gets up out of his chair at the back of the class room) and does two things:  He rebukes the wind and says "Peace, Be Still!" then turns to the disciples and asks them "Where is your faith?"  Jesus never asks a question to get information.  But this was a question of "location" (what ground are you?) for his disciples to answer.
All the day he'd been teaching them how faith operates and that there are enemies at work to steal the word it produces.  He'd told them that depending upon the type of ground (condition of the heart), the measure of word they'd receive would yield the same measure of return.  He had taught them that when the harvest (the test) came, that what they'd received would be manifest.
It would seem that Jesus would only need to speak Peace or to simply tell the winds to "Be still", but upon looking closer at the lessons he'd been teaching them, there were two points of interest being addressed in this lesson: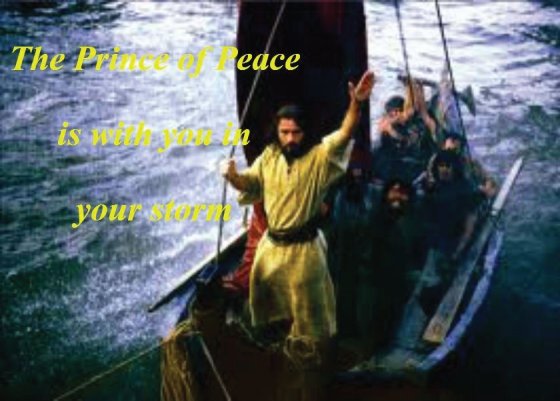 The "Peace" was to the disciples who only needed to realize that The Prince of Peace was with them all along.  That where, when and how He tells you to go is enough to sustain you when you receive and obey His Word.  He will never lead you where He will not keep you.
"Be still" was to the elements that surrounded them (the winds, the waves).    "What manner of man is this, that even the wind and the sea obey him?"
Mark 4:41b
This storm was not an ordinary storm.  It was a lesson in faith that Jesus ordered and because he initiated it, he also controlled it.  All along, as impending, dismal and horrific as it may have been for his disciples, it was all happening in a "controlled" environment.  It came for them to "pass" over to the other side.
"Then they cry to the Lord in their trouble, and He brings them out of their distresses.
He hushes the storm to a calm and to a gentle whisper, so that the waves of the sea are still.
Then the men are glad because of the calm, and He brings them to their desired haven." 
Psalm 107:28-30
You may be going through a storm right now.  Speak peace over your soul and tell the winds to "Be still!"  You are not alone, and this is no ordinary storm.

 Video blog by
Ambassador Sondra L. Lewis
If this has been a blessing to you,
you are welcome to share this Blog with others.
Video produced by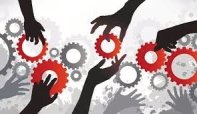 Romans 8:28  King James Version (KJV)
28 And we know that all things work together for good to them that love God, to them who are the called according to his purpose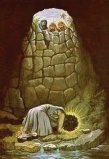 Surely, Joseph didn't see himself second in authority only to Pharaoh in Egypt while in betrayal of the Dothan pit by his brothers.  Genesis 37 Nor, did the three Hebrew boys have any visible sign that they would be delivered out of the furnace of affliction as they made a decision not to bow and worship the idols of  Nebuchadnezzar.  Daniel 3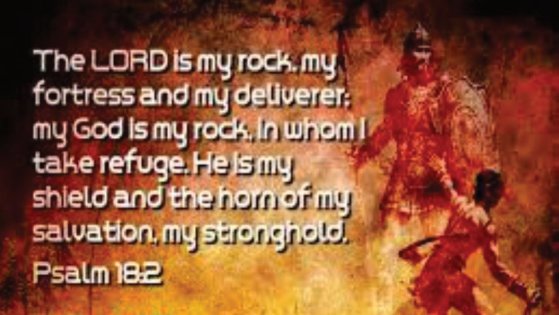 But what they did have was something deeper, something more powerful and more real than the obstacles they faced.  They had a "Know"  that was greater than their opposition, more real than what they saw with their natural eye that in spite of danger, sustained them. 
"And we know that all things work together for the good to those who love God, to them who are the called according to His purpose"Romans 8:28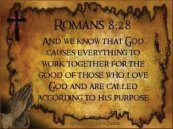 When faced with opposition, tribulation or fiery trials that test you and bring you to your knees, you must embrace something greater than the facts.  Facts can change and are contingent upon happenings surrounding them.  Truth (God's Truth) is unchangeable.  It can not be manipulated, it doesn't change due to circumstances but in fact, can "change" circumstances.  
John 17:17 "Sanctify them [purify, consecrate, separate them for Yourself, make them holy] by the Truth; Your Word is Truth."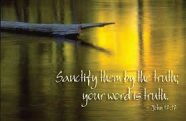 The fact is, when we know what God's word says about  us and the power we wield by it, we can walk in the assureds that whatever the battle we face, we have already won. And whatever has previously had us bound, we are now made free.   
John 8:32
It is in the knowing that Joshua and Caleb declared they were well able to dispossess the giants in the land that the ten coward away from. 
Numbers 13:30
In spite of the word of the Lord that He'd given them the land, they couldn't receive the "Truth" for looking at the facts.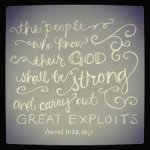 Had they perceived that "a people who know their God are strong and will do great exploits" (
Daniel 11:32
)   They would have seen the giants as nourishment for the battles to come as Joshua and Caleb referred to them as being "bread for us"  
Numbers 14:9
Having the "know" factor is what guarantees your victories when situations look impossible.  It silences the evil forebodings that keep watch 1st, 2nd and 3rd shift assigned to keep you anxious and fearful.  It gives you the bold confidence to speak and declare your outcome and initiates your help in bringing it into fruition.  It is the determining factor that allows you to acknowledge your failures and shortcomings but not be limited by them.
The know factor will give you the ability to look death in the eye and decree and declare "Not today!  Not like this!  I will Live and Not Die!  This is the will of The Lord!"
It will cause you to dare to step out into what God has divinely called you in to.  No fear, guilt or shame will ever hold you back again when you know who you are.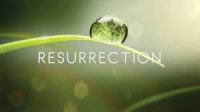 Resurrection
When I have time on my hands, I like to surf the web for little known facts. Being in the second half of my life, I like to look for those people who have accomplished great things in the latter half of their lives. Colonel Sanders is one of my favorites. He was in his sixties when he took a skill that he had, frying chicken, and used that skill in a time where home cooked meals were becoming difficult to come by. World War II had mothers and wives working full time jobs. This meant that someone had to feed America's families and so Kentucky Fried Chicken was born. Another favorite of mine is Anna Mary Robertson Moses. We may know her best by her working name, Grandma Moses. She was a mother and grandmother who enjoyed embroidery. She took up painting when arthritis made holding a needle too strenuous. She began selling her paintings alongside pickles in the county fairs until one of her paintings was spotted by an art collector. She was 76 when she picked up her first paint brush!! She had a lucrative career as an artist for 25 years, until her death.
I recently stumbled upon a new favorite, Paul Navone. He is a self-made millionaire who worked a job in a glass factory and never made more than $11 an hour. He never went to high school, but went to work in a glass factory.  He lived with his aunt for a time, saving his money until he could buy a fixer up rental property. He renovated the two unit property, living in one unit and renting out the other. The rented halve paid his living expenses leaving his paycheck free for investing. He did not own a television or a telephone, but at age 78, he donated 1 million dollars to a local college. He has retired from the glass factory but still lives a simple life. He is the announcer at Bingo every Wednesday. I like this one so much because it talks about how sometimes we don't get discovered by an art collector nor do we patent a great idea. Sometimes we have to put our heads down and focus. With focus and hard work and faith, anything is possible. 
Today, on this resurrection day, my thoughts are not drawn to how badly our Lord was battered and bruised for our transgressions and sicknesses, but I am moved by how he died and rose. How he was lifted up into the heavens to sit on the right hand of the Father to be an intercessor for me and for you. In His resurrection, because out redeemer lives, has given us all the chance at redemption and a new start. All of the talented people that I mentioned took the opportunity to begin again. Jesus has given us all the chance to begin again.
The very definition of resurrection is to take something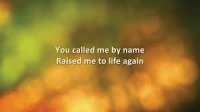 that was believed to be dead or useless and to bring it back to life. I want us to all take this opportunity to bring back to life a talent, a skill a passion or a gift that lay dormant for so long; something that we may have believed to be dead. Take it and breathe new life into it.  The kingdom suffered violence and the violent take it by force, Matthew 12:11.  Let us take it and bring it to the fore front and use it to glorify our Lord. After all, He did not die so that we can comfortably retire into a slow silent end. He saved us so that we can use our gifts and talents to further the kingdom.  Use a passion to catapult you into a ministry or charity that will end something that you, and God, despise. Recently, on Kept on Campus, Young Brother Lewis spoke about child trafficking and how under exposed this crime is. Children are being sold as goods, right here in the good ole US of A. If ending this stirs a passion in you that calls you to arms; get up and do something to stop it!!! Resurrect that wonderful speaking voice.  Get out and give a talk about it. Organize a group or a writing campaign with that wonderfully analytical mind that you were given. There are single mothers out there who have no idea how to bake a great loaf of bread; but you do. Yes, you may be at the age where standing on your feet in a bakery for 40 hours a week is too much for you. That is why you have retired. But just as Grandma Moses picked up the paint brush because the needle was tasking for, pick up the nearest community catalog and call them!  Let them now that you may be interested in teaching a class. Maybe 3 hours a week is enough time on your feet to help someone who needs your help and your knowledge.

Let us not forget that we have an enemy who will oppose our stepping out to do something to further the kingdom. He will begin to tell you how old you are, how tired and sick you are. He will try and convince you that you have peaked and are beyond your prime. Maybe the voice in your head will tell you that you have messed up all of your chances and that you have nothing worth sharing with anyone. THIS IS A LIE FROM HELL.  Listen to me; take the Word of God and meditate it. The Bible in Proverbs says to think on it day and night, this is what meditation is; to think or recite a phrase or thought until it takes root in your mind. We build faith in the Word and in God when we set aside some time to meditate on His word. What word should you meditate? I am glad that you asked me that. Go to the Bible, the blue letter Bible is a good one, and find verses that fit your unbelief. Find a verse that will silence that voice in your head that tells you that you have nothing to say or to give and mediate on that verse. I have problems in the area of self-worth. I can't believe that my life makes any difference at all. When the heaviness of these thoughts begins to weigh me done I go to Jeremiah 29:11, I know the plans that I have for you, declares the Lord, plans to prosper you. This tells me that He knows me and what I am worth and that He has a good plan for my life. I roll this around in my head over and over again until I see what Jesus sees in me. I meditate that word until I believe it and then I get up and get busy.  Proverbs 24:16 says that when the righteous fall seven times, they rise again. Don't let past failures and lurking insecurities block what God has for you. Rise up and take back what Satan has stolen from you.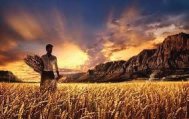 The Bible says that that the harvest is ripe but the workers are few. Jesus asked that we pray to the Father that he send workers, Matthew 9:37. We are the workers and the harvest is to make disciples out of those who do not know Christ.  Shrinking back from what the Spirit of the Lord prompts you to do, impede the harvest.  I pray that you will begin the work that the Father has called you to do.
I am asking that we all do the work now, while it is day for no man can work when it is night, John 9:4.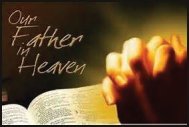 When We Pray…
By
Kathy Thompson
In the Gospel of Saint Luke the 11 chapter, Jesus answered the question of his disciple's; "How should we pray? "  Jesus starts the answer with the famous Lord's Prayer "Our Father, in heaven, holy is your name. Your kingdom come and your will be done on earth as it is always done in heaven. We pray, Father, for food for this day. We ask for forgiveness for all sins and we ask for the grace to forgive all that is in debited to us. "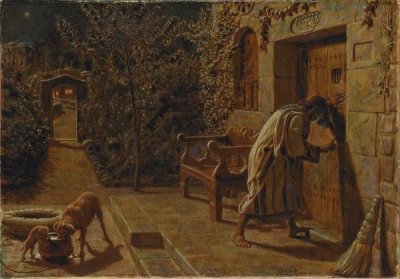 He goes on to talk about the importune neighbor, as he is called in some translations. In Luke 11: 5-8, there was a certain man who had a visitor call on him in the middle of the night. This visitor was weary and hungry from his travels and in need of a meal. The man had no bread to offer his visitor so he got up and went to his neighbor to borrow bread. Knocking incessantly, he cried out, "Give me bread!" The neighbor answered his door. With annoyance and impatience he answered that he was asleep and his family was in bed. Being a neighbor of the man in need, I believe that he would be happy to help him if he would comeback when it was day. The man continued to knock until the neighbor got up and gave him bread. Importune means to ask incessantly even to the point of annoyance, without shame or doubt. The neighbor gave him bread, not because the man was his best friend or because he felt pity for the man's, situation, but because the man was bold in his request never ceasing. He would not take no for an answer.
I believe that Jesus gave us this parable to illustrate that, yes, the content of our prayers are very important, but what is equally important is to be bold enough to ask for what we want and to keep asking until we get what we need.  Hebrews 4: 15, 16 tell us that Jesus sympathizes with us and wants us to approach the throne of grace with boldness. This boldness is translated confidence. He wants us to confidently ask for what we need.

 Jesus tells us another parable concerning prayer. In Luke 18: 9-14, two men went into the temple to pray. Both men were prominent in the community; a Pharisee and a tax collector. The Pharisee's were the head of the church at that time. They interpreted the scripts and upheld the Mosaic laws. The tax collectors were as their names suggest, they made sure that everyone paid to the government what was due the government. This caused some hardships to the less fortunate and because of that the tax collectors were some of the least liked members of the community. The Pharisee began his prayer with, "Lord,  I thank you that I am not like other people, I am not a thief or a rouge and I am definitely not like that tax collector over there, I fast twice a week and I tithe a tenth of all of my earnings."  The tax collectors could not even look up to the heavens, he beat his chest and prayed, "God, show me mercy for I am a sinner."  Jesus said that the tax collectors prayer was just for the proud will be humbled and humble will be exalted. My point is this: approach the throne of grace assured that the Father will be gracious and provide for our needs but not with presumption or pride. Yes, it is your right as Son's to confidently ask for what you need and want, but ask in faith and with humility.  It is your inheritance and your birthright to have your needs met.  He made you the head and not the tail; above and not beneath, but be careful not to exalt yourselves higher than you ought.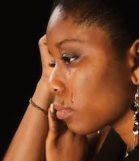 In listening to today's Naomi's daughters broadcast today, Sister Madelyn Bass testified about the loss of her infant son and the feelings of loss that she and her family experienced. She talked about how she was able to see her son and to hold and love him but to never be able to bring him home. Her infant son passed away in the hospital after his birth. She shared how this caused brokenness in her marriage, how her husband's analytical personality needed someone to blame for the loss. How she too looked for an answer to the loss and she turned this need for answers inward causing weight gain and other maladies. This ultimately caused the destruction of her marriage, ending the marriage in divorce.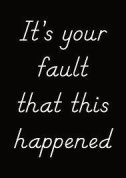 What struck me in that portion of her testimony was that it mirrored my life and marriage a great deal.  How my ex-husband always needed someone to blame for all complications in life. I remember, right after we were married, we had our first daughter and not a lot of money and very little support. The steering column in the car went out while he was on the highway. This caused an accident. I had no idea about what had happened until he returned home. Instead of coming in and telling me what happened, he came in and attacked me. I was to blame for the family's poverty and lack. I was the wife and should be able to step into the gap and meet the needs that he could not. I was 17 years old with a 9 month old and a 2 year old from a previous relationship and I did not know how to balance being a wife and a mother and a "gap stepper" at that time. I wanted to comfort him and mourn for the loss of our only transportation at the time but I did not have the chance. I had to go into high alert and defend myself; emotionally, mentally and yes physically.
He had a habit of not coming home on payday. When he did come home a day or two later, he would be broke, having spent the whole check in drinking and partying. I would then call my Grandfather or my uncle for help with food for me and my infant daughter Nikki. One time in particular comes to mind, he did not come home for a day or so and I was okay with that. This was what he did. But on the particular time the day or two stretched out much longer. We lived in a neighborhood that required the doors to be double bolted. Our door locks could be locked from the outside and without a key to that lock, those inside of the house could not get in or out. Well on this particular occasion, I did not notice that he had bolted that lock from the outside before he went to work on Friday morning. I did not notice that I had been locked in until day 3. The food had run out and I needed to try and get something into the house for me and Nikki. When I found that I had been bolted into the house, I called my Uncle and told him that we were out of food. He brought over bags of groceries that he gave me through the window. He said that he loved me but he did not get involved in marital issues so he would make sure that I did not go hungry but he could not free me from my jail. When the next Friday rolled around, I thought for sure that my husband would feel as though I had been fully and properly disciplined for whatever it was that I had done and that he would return and unlock the doors. Even if he did it in the middle of the night, I believed that he would come home and let me out. Friday came and went, Saturday came and went, but the only knock at the door was my uncle asking if I was well. Sunday morning was my breaking point. I put Nikki down for her morning nap; I climbed out of the window, leaving a stool at the bottom of the window so that I could get back in. I hoped that no one would see me do this and go into the house where my baby was asleep, but I had to do something. I called my grandfather and told him what was going on. He was there within an hour. He took the front door off of the hinges and freed us.  It was another week before he began calling my relatives asking of my whereabouts. I often wonder if he came back to free me or to bury me. After all of that, I still went back to him because he told me that it was partly my fault for making him do that to me. I was partly to blame.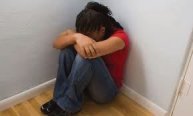 I know the feelings of shame and blame and the damage that they can do to you. My 9 month old is now 32 years old so this recollection was quite a while ago, but I still carry the scars from this and other situations. My ex-husband and his blame were hurtful but not isolated. My mother was an alcoholic and prescription drug addict and turned me and my sister over to relatives soon after our births. She would tell us that she was not equipped to raise us. That we deserved to be raised by someone, anyone other than herself, so we were shuffled around from home to home and in many cases, suffering abuse. I remember my family members telling me and my sister that we should be grateful for anything that we could get because our mother sealed our fate when we were born from her. They told us not to blame them for their callousness and indifference but blame her for our hardships. They did not have the kindness of heart to comfort us and care for us as children deserve; no, they to put us in the place of defending the only mother that we had. I carried the shame of her life choices all of my life. I was familiar with this feeling of shame when I met my husband and the many times that he lobbed all disasters back at me to carry alone, I was accustomed to carrying this shame; equipped in  accepting the responsibility of everyone and anyone.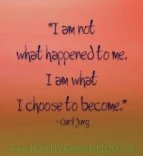 When I say that I still bare the scars, I do. In the workplace, I find myself taking the blame and responsibility for my team my teammates and the company as a whole when we do not meet the company goals or if there was a customer complaint; even if I had nothing to do with the situation. When something is going well at work, I bow out of any recognition and praise. This is my humility, or so I believe.  But as I write this I realize that this is the same pathology that compelled me to defend my mother and to feel the shame for my marriage woes; the responsibility for all and others. This is not a responsibility; this is a curse. This is the enemy trying to stop and block assignments at the very onset. Satan is trying to stop the purpose for my life.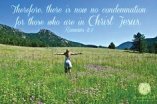 But this was all before Jesus stepped into my life and saved me. I bore the weight of a cross that was not mine; it was the cross of Jesus. It was not my job to bare the cross of my mother's decisions or to carry all of the responsibility of my failed marriage. I did have a role in its failure but it was not my failure alone. I have learned that the fault and the blame and the shame can be laid at the feet of Jesus…and left there.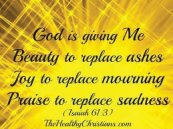 Isaiah 61 is one of my favorite books in the Bible 

because it speaks to me directly. It tells me that I am a strong oak tree, stable and strong, nourished by the Love and the Word of God. It says that God knows my shame and that I have been blamed for things that I could not control and that He has anointed me to prosper, not to fail. He has anointed me with joy not sorrow. And that He will give me beauty for my ashes, and a cloak of praise for my heaviness. I especially love the cloak or robe of praise for the spirit of heaviness. This passage tells me that when I am feeling that heaviness and the need to bare the weight of everyone and everything, that I am to look to the heavens for my help and to begin to open my mouth and praise the Lord for all that He is and for all that he has and will do for me. Sometimes opening my mouth and praising the Lord is difficult. That spirit of heaviness can be awfully heavy at times, so I do not leave my house without a fully loaded MP3 equipped with praise and worship songs and encouraging sermons and services, including Kingdom United Ministries Network broadcasts. When I feel like I am to blame for something that I have no control over, I pull out my weapon, my MP3 , and I begin to praise. I get strange looks sometimes because as you may know, when you praise, it lights a fire in your soul, and out of your soul, your mouth will begin to speak and sing. I find myself singing and praising.  I may be in line at the market.  I see people giving me funny looks, sometimes even speaking hurtful things about me but I am learning to take up my weapon of praise anyway. When I feel the enemy attacking me, out comes my head phones and the praise begins. Nehemiah 8:10 says that the joy of the Lord is our strength. Let us put on our garment of praise and usher in the joy of the Lord and begin to live in the victory that has been promised to us.










0

/