Shopping Cart
Your Cart is Empty
There was an error with PayPal
Click here to try again
Thank you for your business!
You should be receiving an order confirmation from Paypal shortly.
Exit Shopping Cart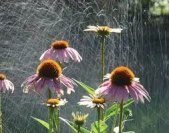 Blessed Monday to all! Trusting that your summer season is going well. Forging forward while enduring the ever-challenging world of trailblazing, I continue with reporting the events of this past weekend's spiritual activities of KUMN. This past weekend featured some expanded voices of Kingdom Kids Network (KKN) on the fourth Saturday morning monthly series installment as well as the third installment of Dying To Be Married's Marriage 101 series.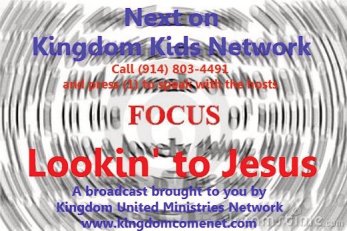 On Saturday morning KKN held court with the featured subject "Focus: Lookin' To Jesus", which is a vital word of encouragement not only for youth, but for all believers daring to venture down the path which features the strait gate and the narrow way. This episode featured the expanded voices of Kayden and Kierra Walker who gave poignant testimonies concering the insight they've gained in their early days of walking with the Lord and how focus is key while facing the upcoming trials which the new levels of school brings. Take a listen to how these united voices of Kingdom youth expound on the benefits of Christ in their lives while facing the daunting tasks of being minorities among their peers due to their Christian beliefs. You may notice how these young voices can offer sage advice to any takers. (Click here to listen) 
Kingdom Kids Network: "Focus: Lookin' To Jesus"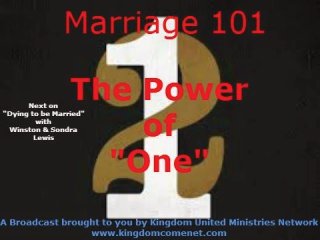 On Sunday evening KUMN's flagship broadcast of DTBM set sail navigating the series Marriage 101 to the shores of it's third installment. As the title conveys, the series continued to examine the origins of marriage as described in the book of Genesis as well as visiting the fifth chapter of Ephesians' profound expose´ on  marriage between husbands and wives contrasted and paralleled to that of Christ and his bride, His Church. As forecasted in previous series cyber-services, we reserved the right to go deeper. As much as we delved into the deeper  aspects that marriage represents, such as the contrast of the relationship of the unity of the Godhead and the greater truth of how marriage as GOD intended between man and woman  contrasted with that of Christ and His Church, Sondra and I revealed our testimony of transparency as we recently commemorated our recognition of our commencement into our official call into ministry.
DTBM: Marriage 101 "The Power of One"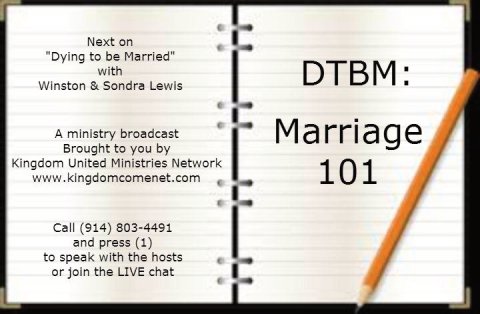 It is here that I would like to include some of the response that an eyewitness and friendly neighbor contributed after hearing this cyber service. Sis. Belinda Ferrill-Myles wrote: "Regarding this couple's experience of being put out of their family home, they continued to be a family of "Faith". And sometimes people of faith act abnormal. What I mean is that their faith within them produced an unbelievable calmness. (And) this is not what society believes to be a standard or normal reaction. They were too calm for the situation at hand. They did not know, but as a spectator, I witnessed one of the most "spiritual markers" of my journey with Christ. And as a previous neighbor of mine that grew up my children commenced to remove this couple's belongings I knew then that I had experienced an Abraham moment. I knew than that God had a plan for those of us who join Him. I also knew that they were in God's hands and that they were truly alright. This familiy's wilderness experience was a God inspired moment for my husband and I . " (May Brother Keith, Belinda's husband rest in peace).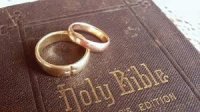 Sis. Rebecca Fitzgerald also responded saying: " The broadcast tonight was a truly touching and moving experience in so many ways. I listened to both of you teach on what true biblical marriage is, you gave the scriptures, and broke down the meanings and application. God's Word makes it very clear, but so much of the world is in denial. The testimony you both gave on being homeless was truly moving - your transparency had me in tears. Your faith was a beacon of light during a very difficult time for your family. But you showed us what faith in action looks like, and in it, God set you on a new path and gave you the Victory! Thank God you had Belinda and her family. Praise the Lord for them then, and your enduring friendship now."
These were some of the highlights of our cyber-services, now, 'What's in your pew?"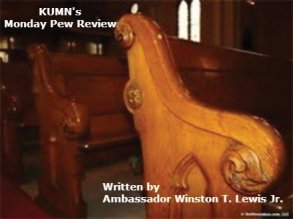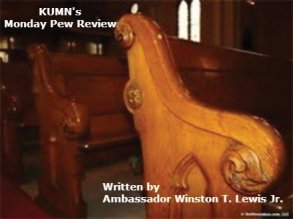 Blessed Monday morning to all! This is the blog which stands as an open invitation to converse concerning whatever spiritual enlightenment that we as believers have experienced over the weekend. It also serves as a beacon to keep our spiritual focus during the week. Therefore, for however you were spiritually enriched this past weekend, we'd love to hear it.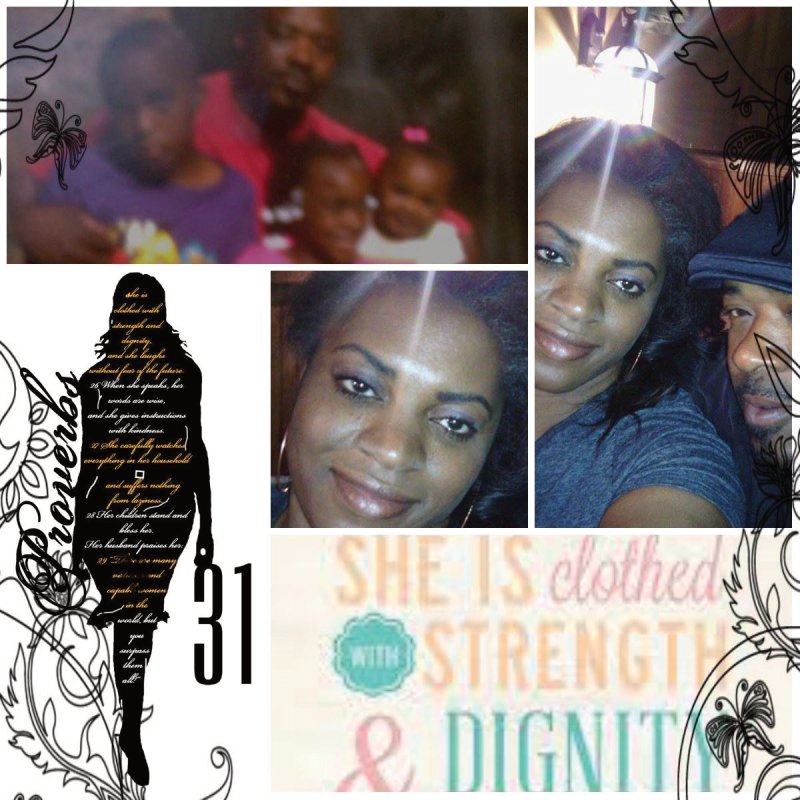 This past weekend featured KUMN's first Saturday monthly broadcast Naomi's Daughter's and our weekly broadcast DTBM on Sunday Evening. On Saturday morning, Naomi's Daughter's, hosted by Amb. Sondra Lewis featured a woman who was truly on fire, Amb. Latoya Walker. This cyber service began with the subject 
Naomi's Daughters - A Woman of Virtue (Find her)
, where an exposition of the passage found in Proverbs details what a virtuous woman looks like.  In an environment where there are not only so many women who do not realize their purpose or their value, but men who don't know how to recognize it when they see it, this passage is invaluable.  From this discussion the conversation then elevated to Holy Spirit take-over status when Amb. Latoya began to expound on the signifigance of knowing who you are. It was a message that went beyond the parameters of womanhood, but was one that any kingdom dweller could benefit. It is must hear for those who truly yearn for encouragement!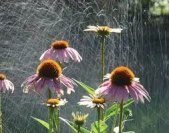 On Sunday evening DTBM continued as KUMN's flagship broadcast navigated through the issues which challenge Holy matrimony with 
DTBM- SHOWERS BRING FLOWERS
. The cyber-service started with Amb. Sondra's impassioned response when asked about her status (still under the influence of the anointing and enlightenment). Then, following prayer, an exhortation was given which linked the previous series, The Season Of Re's subject matter to a  rhema word on "Cross Training". For those seeking to know the benefits of reciprocity, take a listen to this word of encouragement. Though the subject was meant to delve into how to endure the stormy times of matrimony to reap the benefit which result on the other side, the conversation escalated to establish a true soul check for all believer's. This challenge was a reminder how DTBM is not just about our earthly marriages as husbands and wives, but that, more importantly, our espousal to Christ as believers (see Ephesians 5:25).  It offered some true admonition of how it is neccessary for us as Christ's kingdom to know how to endure the storms of life because there is a greater purpose for our lives. 
These were just a few of the highlights of our weekend, now, what's in your pew?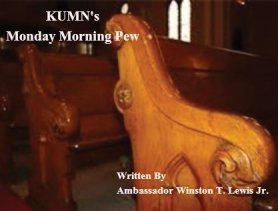 Blessed Monday morning to all! As we begin the week, once again the opportunity presents itself for us to continue our spiritual journey refueled and ready to go. This blog serves as an opportunity to share our reflections on the spiritual enlightenment that we received over the weekend. It just happens that my point of view peers through the spectrum of Kingdom United Ministries Network and it's weekly and monthly broadcasts. It's here where we can continue the conversations that we held this past weekend. Saturday featured the usual fourth-Saturday cyber-service of Kingdom Kids Network (KKN) hosted by Clinton and Imani with a fresh view of what is going on in the world of our youth from a Christian perspective, while the Sunday evening weekly broadcast of Dying To Be Married (DTBM) with Winston and Sondra Lewis continued to navigate through the issues of matrimony with a cross-like (horizontal/vertical) relational perspective.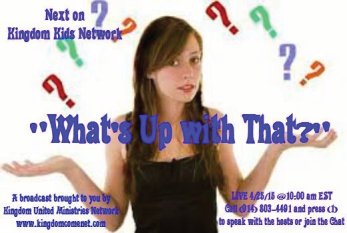 KKN contributed to the Kingdom conversation with 
Kingdom Kids Network "What's Up with That?"
, where they challenged the motives of their peers during an anti-bullying campaign held at their school. This notion stemmed from their observation of how their peers handled the noble effort to stand against bullying (a prime culprit which hinders many students' progress as well as a main source of violence that has resulted in many harming themselves and others sometimes even resulting in murder and suicide) with counter productive acts of selfishness. This approach then allowed them to delve deeper into the mindset and actions of their generation as whole as portrayed throughout their current landscape as viewed through current events.  Ultimately, their conversation culminated in inviting their fellow youth to get to know the solution to the ever present pressures that they face continually -- a relationship with The answer, Jesus Christ.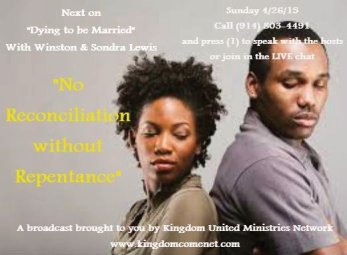 DTBM continued the series 
DTBM "No Reconciliation without Repentance"
.  This cyber-service left many doors open during the exploration of the main text, which established the main point which the title suggests. Though my perspective may be considered bias, the broadcast opened with a fiery spirit-filled word via Ambassador Sondra which must be heard. The exhortation was evoked by a simple salutation which queried, 'what was on her heart', yet it yielded a response that indicated her heart was full of some good word from the Lord which if properly digested, can help anyone spiritually hungry to get full. 
As much as we are live and invite those listening to participate in the conversation, we also realize time is short to cover such robust and critical subject matter. This is why we continue the conversations here. Yes, here is your chance to respond to those things we covered and also share what inspired, motivated and inundated your spirit this past weekend and refueled you to address the soul check --"What's in your pew?"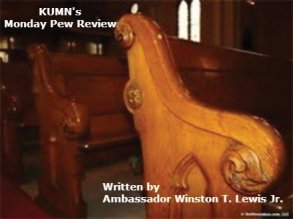 Blessed Monday morning to all! Blessed Monday morning to all! Two salutations are given for the past two weekends. This entry includes a review of the past two weekends. There was a great bit of information shared that emerged from Kingdom Foundational Truths, DTBM's beginning of the new series The Season Of Re, Kept On Campus and the second installment of the series with the subject "Reconcile To Be Reconciled". In light of the missing last week's review, it presents the opportunity to  deliver a word of encouragement to those who may want to give up after missing a step or two, to continue to press. Phillipians 3:14 says, "I press toward the mark for the prize of the high calling of God in Christ Jesus." Surely, in today's society, there are many distractions, besides the things that really require our attention, and spiritual things that seem to yield no direct and immediate consequence, reward or benefit tend to remain unaddressed. I am reminded, and passing on this reminder to my fellow believers, that the things that GOD has impressed upon your heart to do -- DO.  1 Corinthians 14:40 says, "Let all things be done decently and in order." Hence, as it pertains to things issued by the Spirit of the living GOD, the proper order and priority should be high for spiritual matters.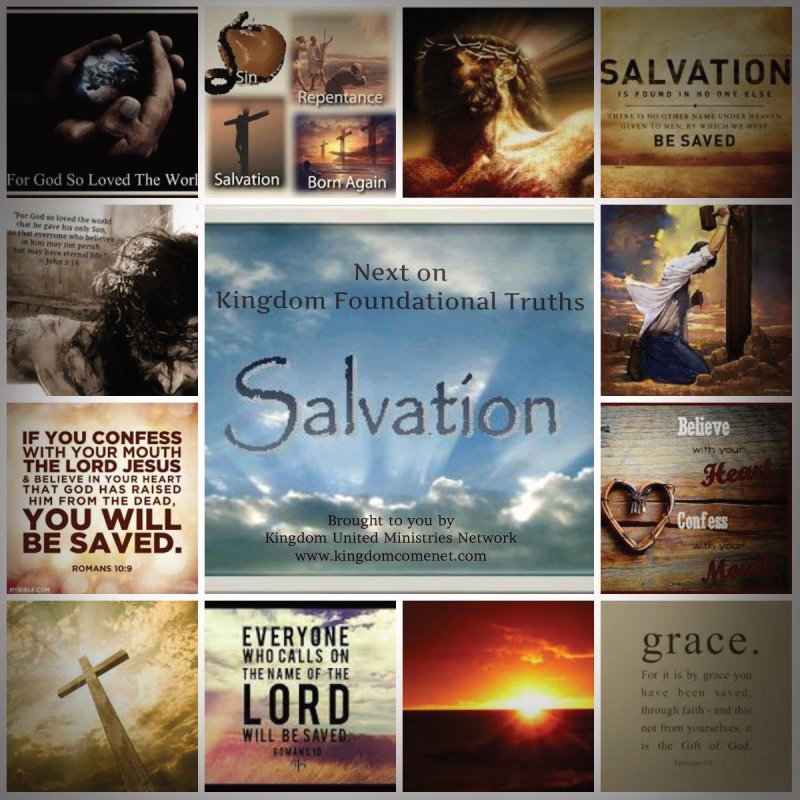 Continuing the press by reviewing last weekend's events first, Kingdom Foundational Truths (KFT) cyber-service resumed from the usual 2nd Saturday slot hosted by myself and Ambassador Sondra. The focus was on KFT #6 Salvation. We took the time to narrow our voice range for this pivotal foundational truth due to it's horizontal outreach of responsibility. The twelve foundational truths, whose content, form and priority  was divinely inspired through prayer, has a similar structure of the ten commandments found in Exodus 20: 1-17, where the first commandments dealt with the vertical relationship GOD has with humans and vice versa, then the last six verses focus on humanity's horizontal relationship with each other. Similarly, the foundational truths are so established with the same vertical and horizontal, cross-shaped relational construct.  It is from the observance of this cross-like example that we proceed  with this message of salvation lighting the way. It was established on that broadcast that it was part one of what will be several dealing with this most potent subject: salvation. That cyber service was an opportunity for us as ambassadors to expound on our mission to uphold this most important foundational truth in light of the momentous occasion, Our Lord's resurrection, which we recognized and celebrated the week prior. next month we mean to return to our expanded-voice format in order to continue our reasoning together for the sake of Kingdom unification. To leave a message for the up coming broadcast, go to the KFT web page at http://www.kingdomcomenet.com/-B-Kingdom-Foundational-Truths.html to view the format for your message then call 1-844-755-kumn (5866) ext.801 to leave your message.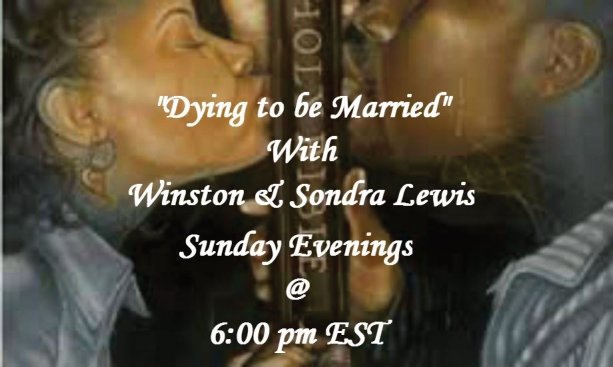 Also airing that weekend was the beginning of Dying To Be Married's new series, "The Season of Re". The basic explanation of what is meant by "re" is explained in the broadcast 
DTBM: The Season Of Re
, but this blog is the opportunity to expound on the "why" behind the what. As the message that our Lord's resurrection indicates, Christ has the power to resurrect dead things, people and situations. This is the crux of this instance of recognizing the significant "re's" in our lives. It is time to get back up, restart, refresh and renew your journey of faith toward the mark of the high calling by which you've been called. Per the platform of DTBM, know that there's hope for your relationship as it was established before GOD because the same Spirit that raised Jesus from the dead will also quicken your marriage.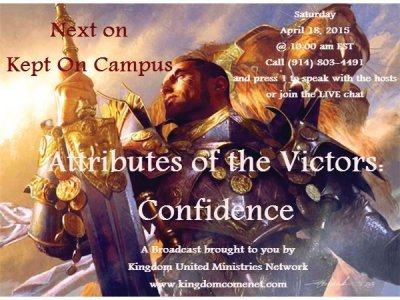 This past weekend featured the men of Kept On Campus holding court speaking on The Attributes of The Victors with the focus on confidence and why it is necessary.   To hear their take on this most significant attribute just click on 
KOC Attributes of the Victors: Confidence
  to hear it. It is here that I can take the moment to express and articulate that which has gone unspoken. In light of a climate in America where young black men are being profiled, targeted and then being executed without a trial or an opportunity to state their case, these young men are representing an alternative representation for their generation. As much as the justice system has deemed the execution of these black men to be justified (as evidenced with the executioners dressed in police uniforms not being brought to trial as determined by the particular Grand Jury selected). The verdicts established were generally based on a s0-called determinations that the "perpetrators" were suspicious subjects who resisted arrest and thereby such reactions occurred. An answer, not necessarily 'the' answer, is to train our young black men in a way to carry themselves and interact with society in a way that contrasts these profiles with positive images that exude confidence, respect, and all the other high morals that the Christian light contains. This is not to say that they won't still be profiled or targeted, but it lessens their chances and it's a start to counter such offenses. Ambassadors Winston III and Quinton are two who are representing and spreading this message among their peers and if you know youth of a like mind, get them in touch with these ambassadors at  
[email protected]
, or leave a message for them at 1-844-KUMN ext. 805.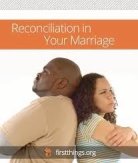 On the latest episode of DTBM, the series proceeded with the second installment of the series "The Season of Re" with the subject of "Reconcile To Be Reconciled". To hear the exposition of the subject listen to the archived broadcast at 
DTBM: The Season of "Re": Reconcile to be Reconciled
. From the subject of reconciliation, it is established that there is a vital component that must not only be recognized, but implemented in order for this phenomenon of restoration to take place. It this component that one will be able to proceed successfully at this most significant cross road. Granted, it will take listening to the cyber-service to find out what this component is, if you don't already know, but you may be glad you did. This message may not be to you whose marriage is humming right along without a hitch, but for those who are really searching for a solution of how to resolve their broken situation, prayerfully this will provide a spark to get the ball rolling.
So these are just a few morsels that we shared, spiritually speaking, we still want to know, "What's in your pew?"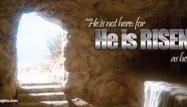 Blessed Monday Morning to all! "Arisen, now what" is the soulcheck for today. As we have all just observed (some were on the outside looking in) and/or celebrated the singular most magnanimous event in human history -- the death burial and resurrection of our Lord and savior Jesus Christ, the question to our souls begs the previously quoted (above) query. What will you do, today, with the power of the message of the resurrection of Jesus Christ? To those who may not be familiar with this blog, it is taken from the phrase Monday morning quarterback, which is a time when football fans (of which I am) take the opportunity to critically review their favorite football team. However, Monday Morning Pew is the opportunity to give a spiritual review of what occurred over our weekend, while affording us the opportunity as believers to unite in conversation and break bread together, cyberly speaking.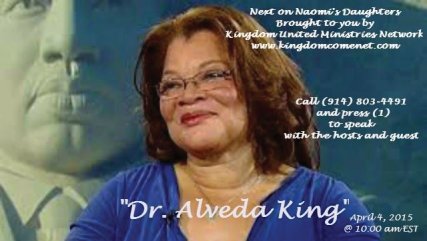 On Saturday, April 4th KUMN's 1st weekly broadcast of the month, Naomi's Daughter's, hosted by Ambassador Sondra Lewis with Women On Fire, held court . It was quite the cyberservice. Naomi's Daughters featured a true daughter of Naomi (her Mother's real first name), Dr. Alveda King, the daughter of Civil Rights activist and Pastor A.D. King as well as niece of Dr. Martin Luther King, Jr. Beyond the regal association of her family, Dr. King shared some powerful and insightful nuggets from her own testimony. In the time allotted, the interview was chock full of morsels to digest. The conversation included a number of provocative items ranging from her new publication "King Rules", abortion, sexuality, civil rights and last but not least, the reason for the season, Christ's resurrection and  Resurrection Weekend (if the secular world can expand the time, so can the Kingdom). What was just as poignant was the response and input by the Women On fire (which they truly were) Ambassadors Kathy Thompson, Debbie Mirander and Latoya Walker. These ladies continued the conversation with a potent homily seasoned with a prophetic word from Ambassador Sondra. You can listen to the program on demand by clicking on  
Naomi's Daughters with special Guest Dr. Alveda King
. 
ND's cyber service was like an Easter dinner; it left us with plenty of leftovers. One of the common issues that rang thematic was that of what the weekend was centered: resurrection. Dr. King mentioned how she emerged from abortions, previous marriages and other challenges that many women perpetually suffer with unhealed wounds. This provoked the panel to invoke their input supported by scripture on the redemptive power of our Lord King Christ. These Queens expounded on scripture and their own testimonies of encouragement while referring and representing the King of Kings. One of the great take-aways was how Christ's resurrection represents for us today how we can emerge from what seems to be dead situations, victoriously. 
Well those were just a few spiritual morsels that were KUMN's pew, what's in yours (and if you have pictures of you and/or your beautiful family you're welcome to include).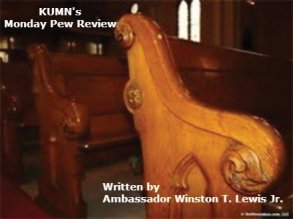 Blessed Monday Morning to all with a big springtime embrace! With another full weekend engrafted into our memory banks, this is the grand opportunity to share the account of our weekly deposits from our fourth Saturday Monthly broadcast of Kingdom Kid's Network (KKN), our weekly flagship broadcast of Dying To Be Married (DTBM).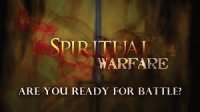 On Saturday, KKN featured Clinton and Imani tag-teaming on the subject "World Wide Warfare: Recognizing Spiritual Attacks". As much as these junior ambassadors brought their youthful springtime energy, they took on this heavy subject with the seriousness of senior ambassadors. Their pensive approach stemmed form their observations of global current events that have been in the news which included the intimidating spectre of ISIS in the Middle East, whose creeping shadow has been felt here in the U.S., to the horrific news of the suspicious circumstances surrounding the Germanwings plane crash, where over 150 souls were lost. Moreover, the sobering effect of these observations bore a familiar and sinister thread of darkness of situations that they'd found themselves dealing with in their own lives: spiritual warfare. These young minds  estutely observed that the same evil spirits which compels ISIS to bully it's way across the Middle Eastern region along with the alleged selfish-devil-may-care-suicidal spirit  which took the innocent lives of that fateful aircraft in the French Alps, bear the same ear marks of the bullying, self centeredness that they experience among their peers in school. Listen to the full broadcast on demand at 
KKN: WWW. : "World Wide War: Recognizing Spiritual Attacks"
.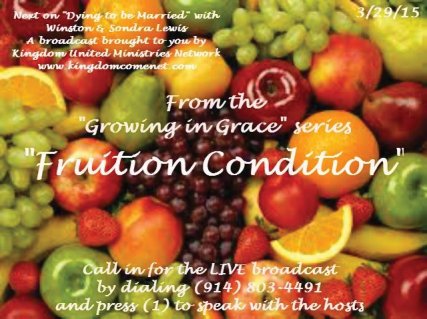 On Sunday evening, the DTBM flagship raised the sails and navigated through to the "Growing in Grace" series finale. This cyber service focused on the fruit that can occur in our relationships. With the manifold message that fruit purports, ranging from the culmination of seed to a goal successfully achieved, we observed the power of how our words, which were identified in previous episodes as seed, can come to fruition resulting in either ripeness or rotteness and ultimately, life or death (Proverbs 18:21). Furthermore, the great truth of humankinds original edict could not be ignored either. When GOD originally directed man to be fruitful and multiply in the first chapter of Genesis in the 22nd and the 28th verses, He mainly meant this pertaining to population. This passage indicates the priority GOD placed on man's offspring. Thereby, the ultimate fruition of our relationships in marriage, the children, had to also be addressed. Using Psalms 127:3 as a continued support of this truth, the connection of what we impart, better yet, implant in our children via the seeds of our mouth will result in adults who yield ripeness or rotteness. Proverbs 22:6 which states,  "Train up a child in the way he should go: and when he is old, he will not depart from it."  is an appropriate passage which rings true to this day. You can hear this cyber service on demand at  
DTBM: Growing in Grace series pt. 4 "Fruition Condition"
. 
As we share glimpse of how we were blessed by GOD's divine spiritual smorgasbord, we implore you to do the sam by sharing what's in your pew!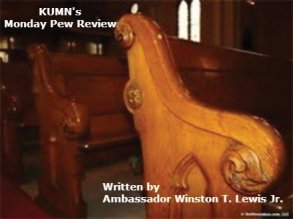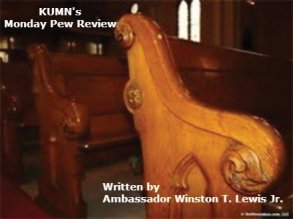 Good Monday Morning to you! This installment updates this past weekend's events  for Kingdom United Ministries Network and invites you to share what you've attained from your spiritual experience this past weekend. This second full weekend of March not only marked Old man Winter's thawing demise, while welcoming the long-awaited green of Spring, but it also featured Kingdom Foundational Truth (KFT)#5, The Holy Bible and Dying To Be Married (DTBM) with Winston and Sondra Lewis' Growing In Grace Series.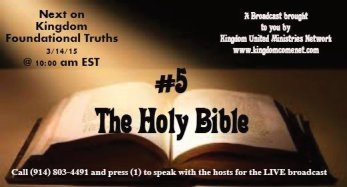 KFT #5 The Holy Bible featured the expanded voices of KUMN Ambassadors Dr. Linda Moriah, Debbie Mirander, Winston T. Lewis III and Quinton K. Lewis. As much as you can hear the full episode at 
KFT #5 "The Holy Bible"
 , there were several orts left on the table. As it is stressed every second Saturday of the month, KFT's goal is to provide a platform where all true Christians can unite by reasoning together. We thoroughly appreciate the participants for their input and insightful contributions concerning the subject, but even more so, the response to the clarion call to unify. Ort #1, from all of the input received, the common thread was the significance of The word of GOD as an instructional reference for every soul. With all of the usual fascinating characteristics of the holy writ, such as it's strict adherence to theme of GOD's plan of salvation and redemption of mankind through 66 books spanning thousands of years, including dozens of authors and thousands of souls of significance, it must also be noted how such ancient scriptures
still
wield the power to transcend denominational, gender and generational barriers, with the evidence of the round table assembled this past weekend. Ort #2, the current and modern influence as was represented by the men of Kept On Campus, Winston III and Quinton, as they attributed the Word of GOD as their foundation source for staying "kept on campus". This also allowed them to promote their upcoming broadcast "March MANness", which airs next Saturday 3-21-15 at 10 a.m. EST.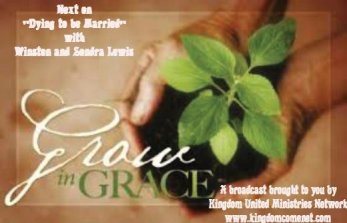 DTBM continued with the series Growing In Grace with the subject: "From Root To Fruit". When you listen to 
DTBM: Growing in Grace pt. 2 "From root to Fruit"
, you will hear references to passages in the first chapter of Genesis pertaining to the growing process of plants. From the passage Genesis 1:12, "And the earth brought forth grass, 
and
 herb yielding seed after his kind, and the tree yielding fruit, whose seed 
was
 in itself, after his kind: and God saw that 
it was
 good",  we obtained how the goal and end results of our being, are all contained in the seed. So it is in our relationships we will be able to forecast whether there will be fruit or not. Yes, our destiny is contained inside of us, more so, it is contained in what we say. If we do an honest analysis of  how we arrive at the great differences we have with each other, they are rooted in what we say or in what we don't say. This includes the keeping of our words, as in vows or promises that are made to each other. From the 13th chapter of Matthew, we see two parables where Jesus depicts the kingdom of heaven.  A point of interest that we had little time to expound during the cyber-service, was how Jesus explained that the seed that he spoke of in the parable was the word. This gives rise to how words germinate in our lives and relationships. Therefore, upon obtaining the results of a close examination of how words or even "which" words caused your relationship to run afoul, take as much time and an even closer examination of what words will heal or repair your relationship.
Well, these were some highlights of what was in our pew, what's in yours?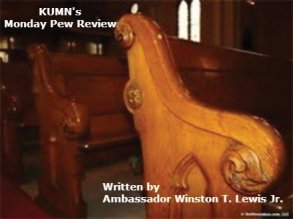 Blessed Monday  to all!  Blog date 2-23-15, we are yet pressing toward the mark with the mantle of unity to provoke our fellow believers to begin to reason together in a productive and constructive manner. It happens to be our lot to utilize the residual or spiritual leftovers, by which we invite all serious and practicing believers to come and break bread together in this manner. As the call by the Holy Spirit is to unite as one body and one kingdom, our beaconing comes in the form of asking you to share what spiritually inspired you this weekend, be it in a church service or a personal revelation that you've experienced.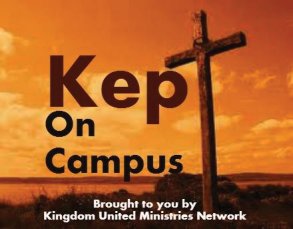 This past weekend featured Kept on Campus, whose subject was, "Know Yourself, Know Your Role", while Dying To Be Married featured  the final installment of the "Levels of Love" series with the subject Agape Love: A Deeper Level, A Higher Dimension. As this was the third Saturday of the month, Kept on Campus faithfully was presented by collegiates Winston III and Quinton K. Lewis. These young ambassadors continued the challenge of representing themselves as beacons on campus that exude how one can stand true to their Christian faith and the convictions thereof, despite the many temptations which surround them. Their cyber service used Black History month as a springboard for a conversation which challenged listeners to examine their own history as Christians to identify what their role is as young Christians. They also presented the Campus Quiz during the broadcast to further spark the conversation which prompted several callers to chime in on the subject. To hear the details of these conversations go to, 
KOC: know your role
.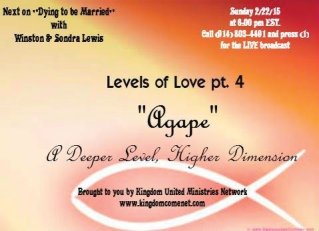 On DTBM, Ambassador Sondra and I continued with the series, Levels of Love, with the final installment Agape Love: A Deeper level, Higher Dimension. We attempted to tackle this unfathomable subject beginning with the usual basic review of the previous episodes. This review provided an apt backdrop to contrast and compare the  other levels of love, all of which were based on conditions, to this level of love which we identified as the unconditional GOD kind of love. To hear the actual conversation go  
DTBM: The Levels of Love pt. 4 "Agape" A Deeper Level, Higher Dimension
. This subject left many spiritual on the table.  Ort #1: As was identified, true agape can only be obtained by one establishing a personal relationship with GOD the Father. Some may think we're saying secular people can't experience love, yet I challenge anyone touting this notion to show me your unconditional love sans the true and the living GOD; in man's fallen state I stand firm in saying we are incapable on our own to love unconditionally. "But Jesus beheld  and said unto them, With men this is with God all things are possible. " Matthew 19:26. Ort #2: As we distinguished the difference between faith and trust (a working process versus a state of being), it was clear that so much was left on the table. The example of how we sit in chairs was given in how we naturally trust things without much forethought. This prompts us to embrace a continuing exercise on how we trust GOD. A place to begin this exercise is to ask yourself how much more should we trust GOD in comparison to how much we trust a chair? Soul check: pick a chair, any chair, note your approach to sitting in one. You examine it for sturdiness, then, proceed to take your ease.Surely some of us, the bigger we are, the longer the examination (selah with a smile), yet we don't take long to determine sitting down. How much more should this be in our trust in GOD, the creator of all we know -- chairs included! Moreso, this should be our goal with the one whom we vow to spend our lives. Finally, ort#3; What good would all of this be without presenting a viable and practical solution? 1 Corinthians 13th chapter establishes an apt template of how we can pursue this mark of the prize. By avoiding or eliminating the hollow portrayals described in the first three verses of the 13th chapter of Corinthians, while embracing and practicing the characteristics in the subsequent four verses (verses 4 -7), we would find ourselves not only on our way to a higher dimension of love but we will find ourselves with more fulfilling relationships with all those around us. These are just a few things in our pew, what's in yours?
Blessed Monday morning to you! Per usual, this weekend was chock full of faith fodder. Saturday featured Kingdom Foundational Truths hosted by myself with Ambassador Sondra Lewis co-hosting including the expanded voices of Ambassadors Winston III and Quinton Lewis. Sunday featured KUMN's weekly cyber service "Dying To Be Married with Winston and Sondra Lewis, where the "Levels of Love" series continued with "Storge",where the brotherly-love-type-of-love was the focus. Saturday also featured the beginning of February Fest, a time where we celebrate the birthdays of our three youngest children, who happen to have birthdays 2 days apart. Needless to say, it was a weekend worth noting.
This month's edition of KFT featured the 4th installment, The Holy Trinity - The Father, The Son and The Holy Spirit are one. As much as the usual definition and appropriately referenced scriptures were cited (see 1 John 5:7, Genesis 1:26 and Thessolonians 5:17), the expanded voices, as well as our host panel, highlighted the common current theme of  "unity". The three passages chosen, all supported the short definition of The Holy Trinity, which, in essence is the triune Godhead, where the passage in 1 John mentions how there are three which bare record in heaven and these three are one, where these three are The Father, The Word and the Holy Ghost (Spirit). In the Genesis 1:26 passage, it is seen where GOD says, "Let us...", indicating that one singular source speaks as plural. This pluralization is then shown to be passed down to mankind when it goes on to say,"...make man in our image and after our likeness...". this inherited divine genetic code causes us, as mankind to realize that we have the same triune makeup. Through the process of receiving this revelation and along our constant sojourn of faith, we have encountered the scoffers of such notions of triunity as unbelievable or nonsensical, which is usually incredulously verbalized "how can one person be three?" The example was given as one can examine their own selves ( as I did ) in this series of rhetoricals, " Am I someone's son? Am I someone's husband, and am I also someone's brother, and, yes, all at once? The answer being an honest 'Amen'! This then reveals the purpose the 1 Thessolonians passage was chosen, due to it's mention of mankind's whole being consisting of a three-part makeup which consists of  body, soul and spirit. The parallel can then be seen how GOD's triunity is comparable to our triunity, ie. we are as GOD is, a spirit with a soul in a body. The embracing of this revelation can be great potency as it pertains to our confidence and psyche. After all, the evidence surrounds us with finished products of the Creator's creations; just as He created this world, so can we create our own. Soul check: you have created something (believe it or not) even if it's something as simple as the current issues you are dealing with, hence, the query stands; what will you do with this newly found revelation, you too can create your own environment!

On DTBM, the series proceeded to delve deeper into the great recesses of this arcane enigma called love. Ambassador Sondra and I continued to mine this love realm by focusing on "storge", the Greek interpretation for the brotherly-type of love. By definition, it is one that indicates deep friendship versus phileo which is indicative of a friendship of conditions and commonalities, which when these instances are no longer met or shared, the friendship or love dissolves. Contrarily, storge, with it's brotherly composition isn't as easily soluble by such circumstances because as real siblings are defined, they are bound by blood. So it should be for those who share the storge-type of love. Hence, the passage in Romans 12: 10 states this distinction when it directs Christians to, " Be kindly affectioned one to another with brotherly love; in honor preferring one another". As it pertains to the platform of DTBM, this is a type of love that should be practiced and exercised by couples as they strive toward agape, the unconditional-GOD-kind of love (for the conversation on that level of love -- stay tuned!). Preferably this trek should begin pre-ring, ie. before couples are married, but it can also continue during subsequent stages of the relationship.  
Another key point of interest which came up during the conversation was when Amb. Sondra referred to a response of someone who interacted with the cyber service, who stated they wanted to get married but they weren't "dying" to do so. This gave us the opportunity to address this often misconceived notion that the broadcast's title indicates a strong desire or an impatient urge to want to get married, when in all truth, it more so means dying to one's self and selfish motivations to make the marriage work. This is why Ephesians 5:25 is chosen as DTBM's theme, because of the contrasting image of husband and wife compared to Christ and the church. Addressing this issue then allowed the opportunity to offer practical methods of achieving this goal as well as ways to exercise the storge-type of love. 1 Peter 3:8 & 9 gives practical steps of how to obtain storge, "Finally, all of you, be like-minded, be sympathetic, love one another, be compassionate and humble. Do not repay evil with evil or insult with insult. On the contrary, repay evil with blessing, because to this you were called so that you may inherit a blessing." The NIV translation was used that there won't be an occasion to stumble over the antiquated jargon of King James' ye's, thuses and thou's. 
Finally, Sondra and I recognized the first trimester of February Fest with the advent of our youngest most beloved daughter Imani, our valentine baby. the feeling is mutual between us how GOD not only has a sense of humor but He also ever marks His purposes. As my wife will tell you, the doctors had told her that she was never to have conceived the way her body was, yet the grace of GOD along with His divine purpose prevailed with not only 5 sons but an emphatic punctuation of our dimpled daughter on Valentine's Day, a time recognized to express one's love to another. Now what's in your pew?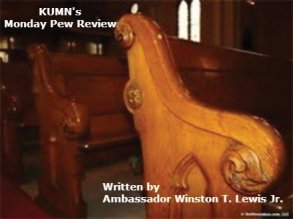 This first full weekend of February, yet 2nd Sunday of the month featured KUMN's 1st Saturday monthly cyber service and the second installment of the series, Levels of Love. As it was the 1st Saturday of the month, Naomi's Daughters took up the mantle which featured the testimony of KUMN Ambassador Dr. Linda Moriah and special guest Antoinette Tuff, the survivor and heroine who prevented a gunman from a shooting spree in Georgia a few years ago. Dying To Be Married Winston and Sondra Lewis featured special guest Heath Wiggins, founder of His Leadership Her Trust, a for married couples, and continued with the series of Levels of Love which focused on as the next level of love.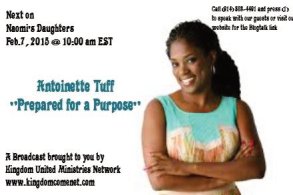 On Naomi's Daughters, hosted by Ambassador Sondra Lewis with insightful input from Ambassador LaToya Walker, Ambassador Linda Moriah gave an account of her travels to her home country of Suriname. She highlighted a very interesting account of how GOD showed His hand of deliverance by making a way as only He can. The results of her testimony, that established how GOD will make a way out of what seems to be "No Way", acted as a great segue for guest Antoinette Tuff. It was seen on an international scale, how GOD used this courageous woman to thwart the intended massacre at a Georgia school in 2012. The interview not only focused on the harrowing event, but it was also an opportunity for Ms. Tuff to speak words of encouragement to the audience as well as highlight some of the things she's successfully established in the wake of the event including a new non-profit organization and a new publication, "Prepared For A Purpose". One very important nugget to gather, which by highlighting it here, will not spoil your listening to the archive (in case you've missed it live go to www.kingdomcome.net/naomisdaughters), is the message of how enduring  and overcoming the urge to end one's life can result in fruitful and powerful results.
On DTBM, as we continued with the next Level Of which is the friendship type of love or a love of common interests, a word of exhortation went forth which featured the exercise "Show Me Yours and I'll show You Mine". If you're wondering where this phrase took the conversation, check out the archive of the cyber service @ www.kingdomcomenet.com/dtbm or http://www.blogtalkradio.com/kumn/2015/02/08/dtbm-levels-of-love-pt-2-phileo-with-special-guest-heath-wiggins. The interview produced several points that, though addressed, could not be covered fully in the time allotted. Yet this provides great fodder for this venue in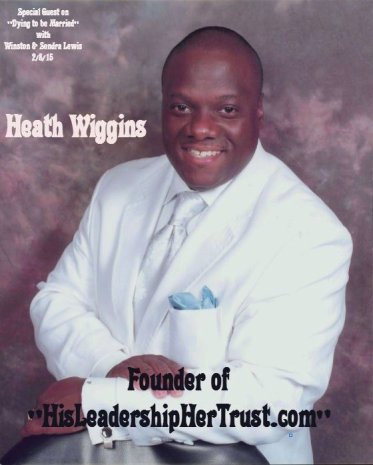 Matthew 14:10 states, " They all ate and were satisfied, and the disciples picked up twelve basketfuls of broken pieces that were left over." If you don't recognize this portion it is the summation of the aftermath of the miracle Jesus performed when he fed over 5,000 people with two fish and five loaves of bread. As stated, there were more than the original meal! This brings us to take a closer look at the "" that were leftover from DTBM. asked a general opening question of 'how you doing and what's on your mind', Brother Wiggins brought up how he has to focus on an approach to his service. As much as you can listen to the archive and hear his original response, there were so many from this point of interest. For instance, what is it that makes us have to feel the need to apologize for positivity and productivity? Also, what makes one qualified to inspire and motivate someone to learn, grow and change for the better? It reminds me of the passage in Jerimiah 1:4 -10, when Jerimiah expressed to GOD how he felt ill prepared and unqualified for the call that GOD had on his life. GOD's (response was one which He'd reiterated through man's existence -- It is I (Am) that equips and qualifies you to do what I have told you to do. This reiteration was implied throughout the lives of the Patriarchs of the book of Genesis, was expressed explicitly when GOD responded to Moses' incredulous response to his call at the burning bush and resounds to us today and yes, to you and I when it has been revealed that we've been included in HIS divine plan which, when detailed, seems overwhelming. Know this, my fellow faith sojourners, say to yourself, "I am 'I AM' ready, GOD has made me ready to do this [thing]" (fill in the bracket with that thing you've been called to fulfill). 
#2 The question was asked [paraphrase] - 'what are some of the common things seen that occur between husbands and wives',  Brother Wiggins' answer of how he found that some men had never learned to be leaders lead to the deeper notion of how this concept of 'black men not knowing how to lead' stemmed from instances of slavery, through the Jim Crow Era and are still prominent in today's society. The point was brought up how this was not only intentional but systematic. It is also important to note how these points are not just an African American male issue, but one which affects all of society. It is the ever pervasive message of Love (note the capitalization because GOD is Love) which from the alarm clock of life indicating mankind's wake-up call -- WE ALL ARE ONE AND ARE IN THIS THING CALLED LIFE TOGETHER!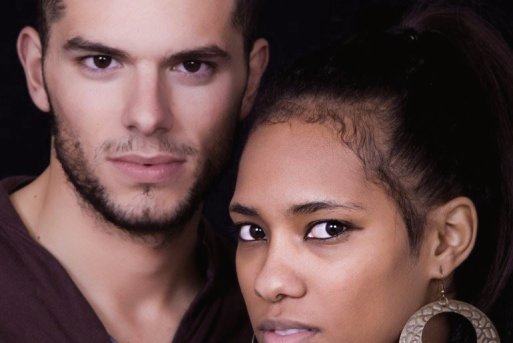 Ort #3 When we finally did get into our subject (unapologetic for the flow that occurred), we examined this concept of the "side dude", not to be confused with a "side chick". when you listen to the broadcast you'll hear how  this concept was explained, but of other and further thoughts continues here. As much as the conversation which initially spawned the subject, relegated the side to the limits then defined, it provoked thoughts of instances where relationships suffered from the imbalance of affection between participants. This delicate balance of mutual love and respect goes back to Leah and Jacob, in the book of Genesis, stops by the relationship of David and Bathsheba, Soloman and the Queen of Sheba and has permeated, morphed and evolved throughout  today's society. The results vary nearly endlessly, including issues like, 'even though I let them know we're only friends, they still want something more', to 'He (or) she says we'll never be more than friends, but their actions say more; we have children together!' to 'he or she will love me more if I just change [F.I.T.Blank]'. Then on the other side, there are the issues of, 'I'm just in this situation to bide time until something better comes along', or 'someday my prince/princess will come, but in the I'll kick it with the maid or butler'. As can be seen, there are many possible  variations in between, but in the interim, are toxic seeds being sown. It usually goes unconsidered that when the user,
does
find
that
person, the damage of "using" that side person is done, for all intents and purposes, the user could well become ie. main person considers
you
to be the side person! Call it Karma, but I choose to trust the truths of the Bible, which states "you reap what you sow".
Well, that is just some of the things I found in my pew, what's in your pew?
/