Shopping Cart
Your Cart is Empty
There was an error with PayPal
Click here to try again
Thank you for your business!
You should be receiving an order confirmation from Paypal shortly.
Exit Shopping Cart
Lord and Savior Jesus Christ! Well, we find ourselves in the middle of the summer, in the middle of the year 2015 (and prayerfully, I find myself in the middle of my life). It has been my observation that the majority (present company included) are usually spending more time dwelling on past exploits of life's journey or looking to the future, be it dread or hope, for what's next over the horizon, while neglecting the present position in the midst of the two tenses. This misappropriation of focus can even be considered a tactic of the enemy who means to do nothing less than distract us from the "present" (gift) that is called "Today", also known as "NOW". Be it the middle of life, the middle of the year, the middle of summer or the middle of the moment, we can do justice to amend or build on the past and prepare properly for the future by making the best of our current situation. So take some time today to smell the coffee, smell the roses, enjoy a conversation, feel some sunshine, appreciate the rain, savor a breath of fresh air, embrace your freedom, reach, teach and encourage a child, respect and support a senior, and generally live, laugh and love more --- TODAY!
My family just recently commemorated 16 years since we emerged from our wilderness experience...then officially proceeded in ministry. Our official ministry, ie. Christian practice, began in August 1999 at the
Kalamazoo Gospel Mission
. It was here that our faith walk continued and GOD showed us why we had to go through the previous 3 years the way we did, resulting in our week of homelessness. Those formative spiritual years prepared us to be effective ministers to others who were homeless. It also prepared us to deal with various aspects of ministry and to effectively cross denominational barriers.  Those invaluable lessons that we learned served as a template for how to plan to proceed in our service unto the Lord globally.
"Do not despise these small beginnings, for the Lord rejoices to see the work begin, to see the plumb line in Zerubbabel's hand."
Zechariah 4:10 NLT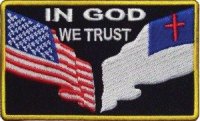 I
t is my prayer that this entry finds you at peace and free.  As we, in America, are on the precipice of celebrating our independence, it should behoove us to take a moment to truly reflect on what our freedom means. Surely as we embrace such noble notions of obtaining "life, liberty and the pursuit of happiness", we should also realize all of the other elements that make freedom and independence such the revered concept. Accountability, responsibility and piety are other characteristics which should be harmonized when we raise our voices to declare our independence. Be it by our expression of our independence via fireworks, celebratory barbecues, during family gatherings and reunions, or much deserved vacations from the many hard and stressful days of running in life's rat race, we should all take a quiet moment to reflect on how all can extend the borders of Freedom, in particular to those who don't know it's sweet taste.
We can extend the declaration of independence beyond just written words or even audible voices to practical actions manifested in the form of accountability, responsibility and piety. We can exude our accountability by submitting to, respecting and upholding the laws and tenets of this country which we revere and to whom we pledge our allegiance. We can show our responsibility by being ready, willing and able participants in the process of making these laws better for all our society, presently as well as in the future; don't just talk about it, walk about it. Ultimately, being pious, i.e. submitted and committed to the true and living GOD and HIS righteousness will insure our prosperity. Even though this great declaration of independence emerged from the lips of flawed individuals and even hypocrites, one can't deny the evidence of the progress of a country who has dared to rally around such beliefs. Consider the benefits available for an even greater form of independence, as in True Freedom.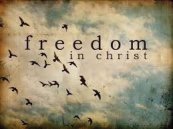 As much as there are many benefits to the freedom that America offers and is representative of around the world, there is an even higher form of freedom that we who be of faith should also take a reflective moment to relish, re-evaluate and then plan to re-iterate in our everyday life styles. Surely the passage found in the gospel of
John chapter 8:31 -36
, where Jesus emphasizes that those who follow Him are free indeed, is one of the most obvious and prominent scriptures which highlights this higher level of freedom. It's a level of freedom that supersedes Freedom of Speech or whether we can carry weapons or not be discriminated against. Though those noble tenets, which we so value here in the U.S.A. are priceless treasures worth fighting for, and yes, even dying for, The Greater Truth that makes us free indeed should be even more emphasized. It is not just a tenet worth fighting and dying for, it is one which makes life worth living. It is the understanding of this powerful truth which will loose the fetters, chains, dictatorships, autocratic ruler-ships, oppressive habits and binding addictions which have enslaved so many.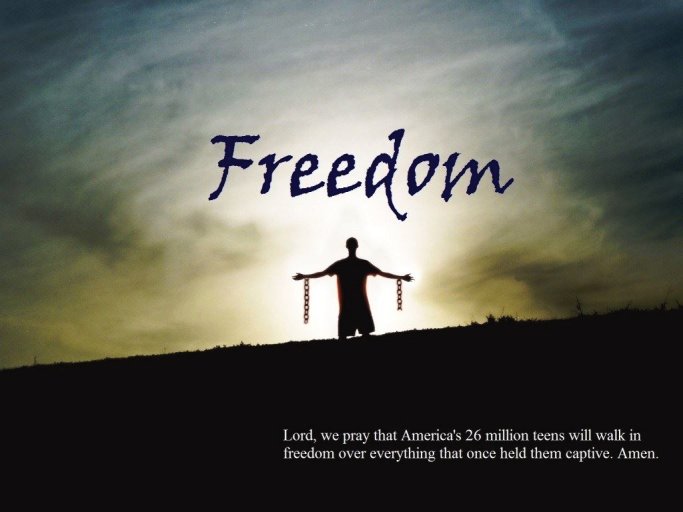 The one who was prophesied about who was to set captivity captive
(Psalms 68:18)
has already come and is now accessible to all
(Ephesians 4: 7&8)
. All one needs do to be engrafted in to such invaluable and precious freedom is believe in their heart and confess with their mouth
(Romans 10: 9 &10)
that this Lord King Christ shed His blood on that cross for them and rose again to establish our opportunity to be free indeed. So in this time where our freedom is emphasized, don't just celebrate and reflect on 
your
 freedom, but pray that others be free and pray for the strength, wisdom and thereby the ability to spread this life-changing word effectively to someone else who may know that they too can be free indeed.  
This past week, we've moved the Kingdom Foundational Truths broadcast to the 2nd Saturday in the month. As much as this may seem like it limits the output, it really opens the opportunity for other things. If you have followed our development, especially here recently, you will have observed how K.F.T. became more and more "nomadic" pertaining to when the broadcast would air.Well now we have settled on this new monthly format which will allow us to blog in between, hence, this current entry.
On Saturday, January 11, 2014, I was joined by Ambassador Sondra, sitting in for my usual co-host, Ambassador Antonio, and we proceeded to establish the basics of why "giving" is included in the twelve foundational truths that every Christian should know second nature (to know the "why" behind the "what"), I implore you to visit the archives and take a listen. As Father GOD is our source from which all things flow, we looked at GOD's view of giving and the stress that HE places on giving. Truth be told, from the thematic passage of John 3:16, we see how giving was GOD's enhanced expression of HIS love. This shows us the priority we need to place on this significant  foundational truth.
We also addressed the controversy associated with this vital truth, how it has been abused and thereby the development of disdain emanating from those who don't respect and believe in the church. We will next take a look at how GOD emphasizes in HIS word over and over again what,when, where, how and why we should give. Stay tuned as we exegete this very important component to our foundation as believers.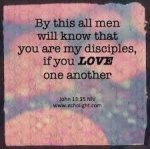 Love is an action word.  And it is through our actions that we demonstrate the love of God.  It is by this love that we show Jesus to others.  We often verbalize our love in various degrees ranging  from the love of ice cream to the love we have for people.  However, when it comes to showing that we are Christ's disciples, it's not about what we say, but what we display.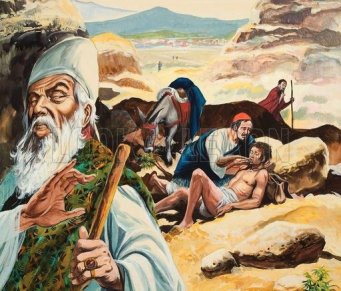 In the 10th chapter of Luke, Jesus gives a parable of a traveler  who is beaten, robbed and left for dead along the side of the rode.  He is passed over by both a Priest and a Levite who go out of their way "not" to help him.  Each could have helped the man.  And at the very least, showed him some compassion.  But a Samaritan comes along, binds up his wounds, carries him to an inn and begins to care for him.    
The following day, he pays for the duration of his anticipated stay and leaves instructions to bill him for any additional costs.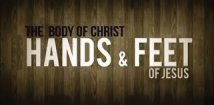 When Jesus said in John 13:35 that others will know that we are his disciples (followers, representatives) by the love we have (display, show, demonstrate) one to another, I wonder who the world sees when it looks at the modern Church?   If we are His hands and His feet, what are we doing with them?  Where are we going?  What does Jesus look like to those we encounter on a daily basis?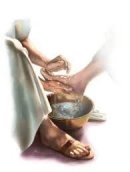 I'm not talking about the checks we write to charities or even the food shelters we may visit and even serve on Holidays.  But what about on our jobs?  In our neighborhoods or even in our homes?  Have we mastered the art of "having " Church and focused less on  "being" the Church?  Has our adoption into the Body of Christ and His goodness and mercies toward us been such that we have  forgotten "why" he called us?  
Sometimes, (if we are not careful) we may get so wrapped up in the blessings of God that we forget just where he has brought us from.  We can even suffer from a "spiritual amnesia" and loose patience with those who are yet where we once were.  What causes us to become apathetic to the afflictions of others?   Have we become a glorified "Club" rather than a outreach of compassion?    
Jhn 13:14 If I then, [your] Lord and Master, have washed your feet; ye also ought to wash one another's feet.
Jesus has given us an example as to what and how we should be in the world.  As the servant is not greater than the Master, we are to be the Jesus that they see:  On our jobs, in the schools, in our homes and  wherever we have been planted.  And what He has delivered us from and brought us through is not to be a worn as a garment of pride, but rather as a testimony of His Glory.
Isa 61:3 To appoint unto them that mourn in Zion, to give unto them beauty for ashes, the oil of joy for mourning, the garment of 
praise for the spirit of heaviness; that they might be called trees of righteousness, the planting of the LORD, that he might be glorified.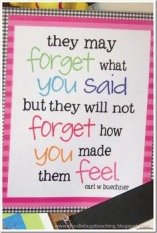 We are of God, and are here to make disciples of all mankind: To the person you see on the street whose eyes are dim of hope.  And the next door neighbor who's struggling to find their way.  What about the co-worker who feels they have nothing more to live for other than showing up?  And at the end of the day, returns to an empty house.  There is the child  who's room is just a couple doors down from you, who longs to see the Jesus you talk about to others but gets placed on the shelf at home.   And even that spouse who shares your bed, but has drifted into simply existing as you've pursued the "Better life" and have forgotten that there is an "Abundant Live" which Christ came to give.   Are they seeing Jesus in you?
 The only way anyone will know that He is real is by our love.   Not the love we talk about but the love we walk about.  We are living examples of who Jesus is by demonstration.  And though some will remember what we say, most will remember what we did.  
So  the next time you see someone in need (on the street, on your job or in your home) or you hear of something that pricks your heart to move into action, don't silence the voice that speaks to your spirit and tells you "You are My hands and feet today!"  Move into the flow of the Spirit within you to make a difference and allow the light of Christ to shine through you.  You never know, you may be the only "Jesus" they see today!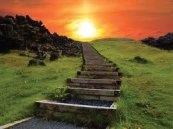 "But seek first the Kingdom of God and His Righteousness and all these things shall be added unto you"  Matt. 6:33
"Jesus wept, Amen!"  With no real reverence, hunger, or expectation, but rather a "There God, I prayed" kind of prayer.  Many of us would never pray this kind of prayer intentionally.  And yet, in the business of the day and the demands of life (High stress jobs, family demands, social functions, school, Church offices and events, household projects, relationships and the list goes on) We can easily find ourselves drifting into a state of praying out of obligation rather than admiration.  
Have you ever had the kind of morning where  Dred was sitting beside the bed after  Anxiety sounded the alarm?  Worry had laid out your clothes while Fret hurried you along.  Peace gently tapped you on the shoulder while Wisdom spoke "Before you leave, talk to me.  I have something I'd like to say."  But because Rush pounded on your bedroom door, you spoke a few lines of "Thank you Father for all you have done and please help me get through the day, Amen" kind of prayer?  All the while fearful of what you would have to face.
As the day goes on, nothing seems to be going quite right:  Your favorite cup somehow now has a leak.  You can't find your keys, you missed the bus or had a flat tire.  You were late for work  got a call from the school that one of the kids is sick and has to come home and this is just within the first 3 hours of your day.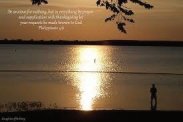 Phl 4:6  Be anxious for nothing, but in everything by prayer and supplication, with thanksgiving, let your requests be made known to God;                                                
If we are not careful, the cares of life can frustrate the quality of our lives.  Prayer is an essential part of our existence.  It is a "Must!"  Prayer is our lifeline to God our Father and without it, we are like a person with a breathing disorder functioning on small percentage of air.  
God is wanting to shift us from a place of simply  "existing" to "Abundant Life."   He desires to move us out of this place of dysfunctional normalcy into another realm of living where our normal routine is one of Power and  Strength.  And he wants to do it  speedily!  This is known as a "Paradigm shift" And God wants us to not only shift, but to be Divinely shifted.   In order to do this, we must change what we do by changing the way we think.  And as a Believer in Christ, our first priority has to be "Prayer!"
Are you ready for a change?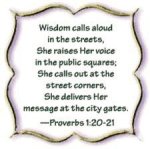 Are you tired of simply existing?  Well the good news is, There is a Divine shifting taking place in the midst of the chaos.  What seems to be present trouble is actually the catalyst God is using you to shift you into another dimension of living.
Pray and seek the Lord.  Wisdom is crying out to you from the street corners of life.  Are you willing to listen?  Now is the time!

Deu 30:19  "I call heaven and earth as witnesses today against you, [that] I have set before you life and death, blessing and cursing; therefore choose life, that both you and your descendants may live;"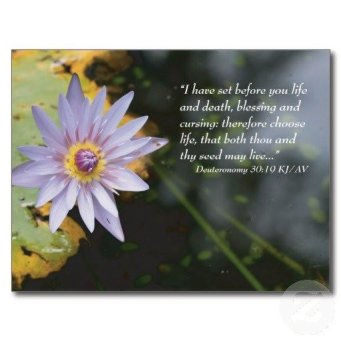 Our lives are a culmination of the choices we've made.  When faced with a challenge, we can choose to speak life into them or to speak words of defeat (death).  God empowered us with the ability that no other creature on earth has and that is the power of Choice!
Choices produce consequences and consequences will produce the fruit of the choice that was made.  If we want to change the course of our lives, we must begin to change the way we think.  
One description of insanity is to continue doing what you've always done but expecting different results.  You will never change your environment until you change what you do.  You must come out of the comfort zone of bad decisions and learned behaviours in order to change the direction of your life.
Rom 12:2  "And do not be conformed to this world, but be transformed by the renewing of your mind, that you may prove what [is] that good and acceptable and perfect will of God."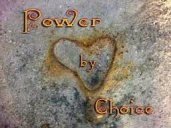 Our minds have to be renewed daily by  The Word of God!  We must "choose" to reprogram our thoughts and guard our hearts.  We must be radical in what we allow or don't allow into our spirits, for out of the abundance of our heart are our thoughts formed and choices are made.  So with the information we have, we will make choices that will produce fruit of either life or death.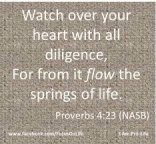 Pro 4:23  Keep your heart with all diligence, For out of it [spring] the issues of life.
                                                                                                                            When we purpose to make decisions that produce life, we become empowered by the Holy Spirit (who is the action of God) to accelerate our change.  We are fully equipped to do exceedingly, abundantly above all that we can ever ask or think according to the
power
that works in us.  
Eph 3:20
This is what fuels us and allows us to shift into another  dimension.  Our choices possess the power to propel us into destiny!  Choices possess the power to change the atmosphere in which we live. 
When we come into agreement with the Word of God, the choices we make are "Powerful!"  According to 
Mat 18:19  "Again I say [fn] to you that if two of you agree on earth concerning anything that they ask, it will be done for them by My Father in heaven."
Today, you can power shift the direction of your life through"Power Choices!"  Start today and allow God's word to direct your thoughts, your words and the choices you make.  Believe it!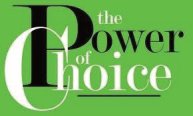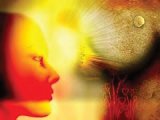 Rom 12:2   "And be not conformed to this world: but be ye transformed by the renewing of your mind, that ye may prove what [is] that good, and acceptable, and perfect, will of God."
Today, we are a product of yesterdays thoughts.  What we become tomorrow, is determined by how we think today.  Imagine that you have the power to change your current situation by how you "think".
Look around you!  Everything you see began with a thought:  That chair, the picture, the table and yes, even the tree and the birds all began with a thought.  
Before the specs were ever drawn and even before God "said" Let there be, it all began with a thought.
It is possible to change the course of the rest of your life by changing the way you begin to see yourself.  What have you thought about where you are in your occupation?  What about in the place you live?  And how have you thought about your spouse?   Do you embrace that they'll never change and you're in a marriage of "one"?
What about the diagnoses that the Dr's said was sure to end in death?  Have you embraced what their word says about you or have you sought the Lord to find out what "He" has said about you?  The answer all begins with how you think.
Our thoughts (like our actions) must be on purpose.  We must develop an attitude that we are who God says we are.  We can do, what God says we can do.  And we can have what God says we can have.  
2Cr 10:5 Casting down imaginations, and every high thing that exalteth itself against the knowledge of God, and bringing into captivity every thought to the obedience of Christ"
This must be our mindset when ushering in the Divine presence of the Lord into our lives that our actions (as well as our thoughts), line up with His.  It is then, we walk in favor and the Power of the Almighty God!  We can then do the impossible, see the invisible and flourish in places that at another time, would have intimidated us.  
Life is meant to bring out the best in a believer so that they that believe not,  will see His glory being manifested.  Let us have the mind of Christ as we walk though it's challenges.  And transform our thinking by indulging our minds with The Word of God and through a relationship with Him.   He desires to show us the beauty and the authority that He has placed inside of us and draw it out.
Phl 4:8¶  "Finally, brethren, whatsoever things are true, whatsoever things [are] honest, whatsoever things [are] just, whatsoever things [are] pure, whatsoever things [are] lovely, whatsoever things [are] of good report; if [there be] any virtue, and if [there be] any praise, think on these things."
In keeping this formula in the forefront of our minds, we can live a "Power life" by beginning our day with "Power Thoughts!"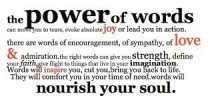 Pro 18:21
 Death and life [are] in the power of the tongue: and they that love it shall eat the fruit thereof.
Our words carry POWER!  With every word we speak., we have the potential to manifest fruit of Life or of Death.  Each originate from a place of faith or fear and our words have the power to produce the fruit of either.  
Because we were created in our Daddy God's Image, he incorporated the God Gene of "Power" by the spoken word: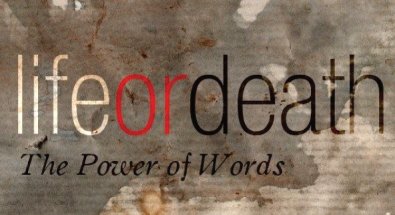 Gen 1:3
 "
And God said
, Let there be light: and there was light."  
Gen 1:6
¶
And God said
, Let there be a firmament in the midst of the waters, and let it divide the waters from the waters.  
And God said
, Let the waters under the heaven be gathered together unto one place, and let the dry [land] appear: and it was so.   
Gen 1:9
¶
And God said,
Let the waters under the heaven be gathered together unto one place, and let the dry [land] appear: and it was so.   
Gen 1:14
¶
And God said,
Let there be lights in the firmament of the heaven to divide the day from the night; and let them be for signs, and for seasons, and for days, and years  
Gen 1:15
 And let them be for lights in the firmament of the heaven to give light upon the earth: and it was so. 
Gen 1:26
¶
And God said, Let us make man in our image, after our likeness
: and let them have dominion over the fish of the sea, and over the fowl of the air, and over the cattle, and over all the earth, and over every creeping thing that creepeth upon the earth."  Therefore, we have the creative ability to form our worlds by the words we speak.  
For every word God said, it began with a thought.  As Awesome and Powerful as God is, it wasn't until He "Said" that it was.  So it is with each of us.  We speak words out of the abundance our thoughts:
Luk 6:45"A good man out of the good treasure of his heart brings forth good; and an evil man out of the evil treasure of his heart [fn] brings forth evil. For out of the abundance of the heart his mouth speaks.
So we find that if our fruit is to be good, we must program our minds (our hearts with "good" things.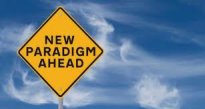 Definition of PARADIGM
3: a philosophical and theoretical framework of a scientific school or discipline within which theories, laws, and generalizations and the experiments performed in support of them are formulated; broadly : a philosophical or theoretical framework of any kind
Every word we speak comes from a place of either Faith or Fear.  One (faith) produces  life and the other (fear) produces death:
Jhn 6:63   "It is the Spirit who gives life; the flesh profits nothing. The words that I speak to you are spirit, and [they] are life.
2Ti 1:7   For God hath not given us the spirit of fear; but of power, and of love, and of a sound mind.
Mat 12:36  "But I say to you that for every idle word men may speak, they will give account of it in the day of judgment.  Mat 12:37  "For by your words you will be justified, and by your words you will be condemned."
So as you look at your life, what do you see?  Is there wholeness of your mind, body and soul?  Do you walk in victory even when things may not go the way you planned?  Do you speak gloom and doom when the report comes back and "they" say there is no winning this battle?  Are you living a life of defeat or in constant condemnation and guilt because of your past?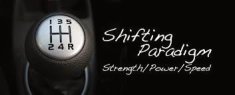 This  may have been your normal day to day existence  and it may be how things have been in the past. But today, the paradigm of your yesterday is over and the mindset of defeat has ended.  It is time to put off the old man who everyday lived, thought and spoke like one without any hope.  The sin and shame of your yesterday has been put off and the Grace &  Mercy of today is in full swell of expectancy.  They are now waiting for you to "Speak" into the atmosphere that "Now" is the time for a
"Power Shift"
!
When you begin to let the mind of Christ be in you, things will move by the power of your word just as your Daddy God has done:  
Hbr 1:3
  "who being the brightness of [His] glory and the express image of His person, and
upholding all things by the word of His power
, when He had by Himself 
[fn]
purged our 
[fn]
 sins, sat down at the right hand of the Majesty on high,"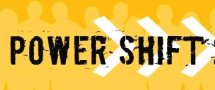 What is this "Power Shifting" you might ask?  
Powershifting
, also known as 
full-throttle shifting
 or 
flat-shifting
, (not to be confused with 
speed-shifting
) is a method of shifting used with 
manual transmissions
 to reduce the time where the driving wheels are not powered. Unlike a normal gearchange, in a powershift the driver does not let off the accelerator (unlike 
speed-shifting
, where the throttle is let off very quick, simultaneously depressing the clutch and shifting into the next gear, rapidly). The 
clutch
 is briefly depressed while the shift lever is rapidly shifted into a higher gear, keeping the engine in its 
power band
. This helps the car accelerate faster, but increases the wear on the clutch and the transmission beyond normal levels and shortens the expected life of these components. (Wikipedia)
As you can see, in this form of racing it's a term used when the car is in full throttle motion and at a high rate of speed, shifts into another gear without decreasing the momentum.  In other words, You may have been speaking death into your life for years without even thinking about it, it became a way of life (natural to you).  However, now that you know the truth, with the same momentum you spoke the negative things, you will begin to speak Life and because your words are powered by the Spirit of the Living God, you will experience such a paradigm shift, that you will not lose ground, you will be Accelerated into Abundancy!
It is time for us to begin to think, speak and walk in Abundant Life!  Cast out all Fear!  Walk and embrace the power of Faith!  Now is the time to speak "Life" and transform your world with a "Power Shift!"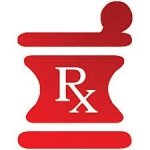 3Jo 1:2    "Beloved, I wish above all things that thou mayest prosper and be in health, even as thy soul prospereth."
As the heartfelt words of  one who knew all to well that prosperity is not simply the abundance of currency as some might think.  However, that true prosperity is found in the quality of life itself and incorporates the total man: mind, body and soul.  And that this particular life (Zoe) is found in Christ.  
Jhn 10:10  "The thief cometh not, but for to steal, and to kill, and to destroy: I am come that they might have life, and that they might have [it] more abundantly."
Over the years, I've spoken with those who have been hurt and broken as a result of relationships, illnesses, finances etc. and many have been brothers and sisters in Christ.  I recently pulled out a small  pocket book that had been given to me several years ago by a dear sister entitled "Rx: Prescriptions for Life" that I'd forgotten about.   However, it really ministered to my soul.  Surely, the Word of God is the best Medicine for Life:  
Psa 107:20   "He sent his word, and healed them, and delivered [them] from their destructions."
Mat 4:4   But He answered and said,"It is written, Man shall not live by bread alone, but by every word that proceedeth out of the mouth of God." 
So as I sought a word of peace and healing and realizing that when you don't have anything else to give to someone who may come to you in an hour of need except the Word of God, that you have all you need.  I realized this would not be a one verse, two points and a prayer event.  However, it would be a process.  As with most healing, they occur over a period of  time.  And while physically recovering from an injury or medical condition, may require some  therapy or consist of medication prescribed by your physician, The word of God taken in daily doses, will not only heal us in places we hurt that cannot be seen, but manifest in every area of our life.  
Well our Great Physician is Jesus!  He alone can heal us with a dose of His word and a touch of His Spirit.  He doesn't "practice" medicine, He "Is" The Medicine.  And reading and meditating on His word for all of day to day life issues as prescribed by him, will not only heal, but make us "Whole".  
It is His desire that we prosper in all areas of our lives: 
In our souls: 
Mat 11:29  "Take my yoke upon you, and learn of me; for I am meek and lowly in heart: and ye shall find rest unto your souls."
In our minds:
Isa 26:3     "You will keep [him] in perfect peace, [Whose] mind [is] stayed [on You], Because he trusts in You."
In our Bodies:
3Jo 1:2 Beloved, I wish above all things that thou mayest prosper and be in health, even as thy soul prospereth.
In our Relationships:
Hbr 12:14 Follow peace with all [men], and holiness, without which no man shall see the Lord:
In our Finances:
1Ti 6:17  ¶Charge them that are rich in this world, that they be not highminded, nor trust in uncertain riches, but in the living God, who giveth us richly all things to enjoy;
1Ti 6:18  That they do good, that they be rich in good works, ready to distribute, willing to communicate;
Our Father God want's His children to live life with a Kingdom mentality where we walk in wisdom and power.  Redeeming the time and maximizing our resources.  We have a job to do and we cannot do it sick and broken no matter what part of our life is ailing.  We must seek to be made whole that we may reach out to aid in the healing of others by our testimonies.
Rev 12:11   And they overcame him by the blood of the Lamb, and by the word of their testimony; and they loved not their lives unto the death.
So over the next few weeks, as I am fed daily doses of God's word, I too will share with those who may need the some encouragement, guidance and motivation to be made whole in Him.  He will heal in every place that hurts.  You have the power within to move past where you are right now.  Decide to Be Healed and to Be Made Whole!  This is your daily dose for the day!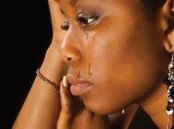 Hbr 10:36-37    'For ye have need of patience, that, after ye have done the will of God, ye might receive the promise.   For yet a little while, and he that shall come will come, and will not tarry."     
The bills keep coming!  The Dr's report is not good.  There are pressures on the job.  Your relationships are strained and your whole life seems to be spiraling out of of control!  You thought you were up for the task of managing your life.  After all God, "YOU Promised"!!!  
You promised to provide my needs according to your riches in Glory by Christ Jesus! Phl 4:19   You promised to heal my body by sending your Word. Psa 107:20  You Promised that you would give me strength and that I could do all things through Christ. Phl 4:13   You promised to be with me and never leave me! Hbr 13:5   You promised God!  Are You listening to my cry?
2Cr 4:8-10   "[We are] troubled on every side, yet not distressed; [we are] perplexed, but not in despair; Persecuted, but not forsaken; cast down, but not destroyed;   Always bearing about in the body the dying of the Lord Jesus, that the life also of Jesus might be made manifest in our body."  What do you do when you feel like what you've done is not enough and your cry for help is not being heard?
There are times in our lives when the storms of life will send us reeling through the torrents of the sea.  We are stretched beyond what we could've ever imagined.  We Cry out to Him and it seems as though He doesn't hear us:    
Psa 107:25-29
"For He commands and raises the stormy wind, Which lifts up the waves of the sea.  They mount up to the heavens, They go down again to the depths; Their soul melts because of trouble.  They reel to and fro, and stagger like a drunken man, And are at their wits' end.  Then they cry out to the LORD in their trouble, And He brings them out of their distresses.  He calms the storm, So that its waves are still."
Yes, although we sometimes feel as though He doesn't hear us, He really does.  He knows exactly where we are as a loving Father does!  And he knows what is needed to prepare us for the promise.
Patience is a Fruit of the Spirit that is developed over time. Gal 5:22   Referred to as "long suffering" (KJV), we often read this passage, over looking the fact that the development of this fruit requires suffering "long".   Not the kind of suffering we normally associate with punishment, rather as in the discipline a father uses in teaching his children.  It is where the child learns to trust that the Father knows what is best for them.  And nothing develops this fruit like "trouble".
Hbr 12:11
"No discipline seems pleasant at the time, but painful. Later on, however, it produces a harvest of righteousness and peace for those who have been trained by it."
When it is time, and the work that patience is doing in and through us is complete, we will see what God already knew, we have been  "Perfected for the Promise".  Our Heavenly Father hears us.  And He knows when we've developed enough to handle what He has promised us:
Psa 107:30 "Then they are glad because they are quiet; So He guides them to their desired haven.  Oh, that [men] would give thanks to the LORD [for] His goodness, And [for] His wonderful works to the children of men!"
/